This pooch is really doggone attached to his handler.
In a viral photo, a Vancouver police dog named Niko is seen rappelling down a wall with a police officer. The pup is holding on to his handler with both paws and is wearing an expression of pure terror.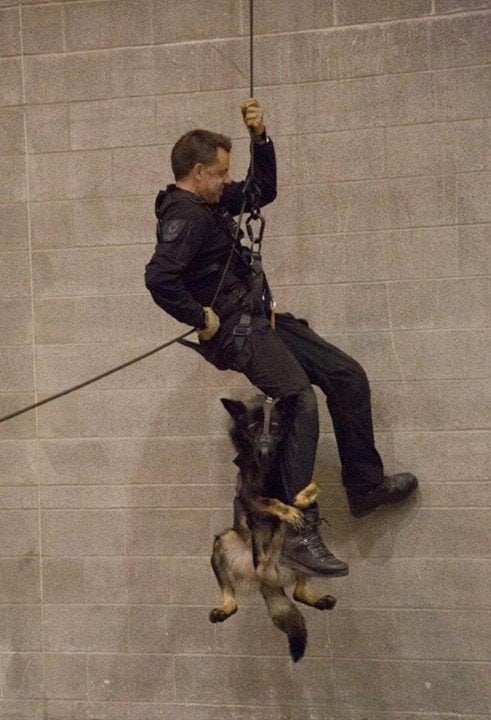 According to the department's Facebook page, Niko was participating in a training session with his human handler. The police department explained in the comments section of the photo that Niko is fastened in a body sling and is fully supported -- though that may be hard to detect by just looking at the picture.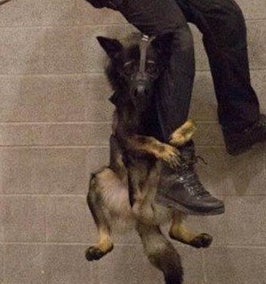 The department also made note of the importance of the rappelling exercise, writing, "Rappelling is a vital skill for our tactical teams to have, and it tests both handler and dog. In the training scenario in the photo, PSD Niko was introduced slowly to the task, and his handler rewarded him with praise and a game of tug-o-war afterwards."