A South Carolina police officer whose police dog died after he left him in a hot car for nearly eight hours will face no criminal charges.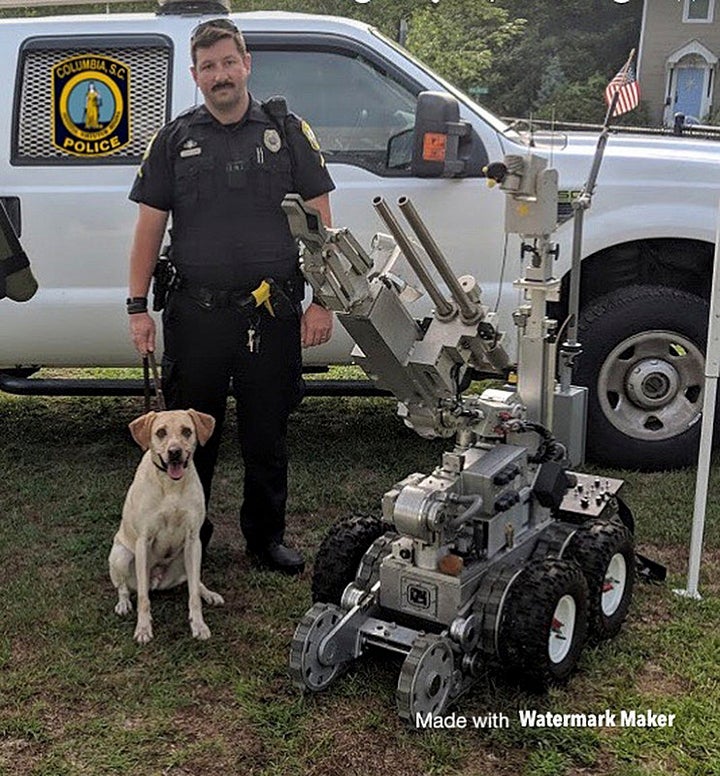 On July 26, Hurt left Turbo in a police vehicle from around 7:30 a.m. to 3:30 p.m. while he attended an active-shooter training at a local high school.
Holbrook said at the news conference Hurt had parked the car in the shade and left the vehicle's air conditioning on.
But for unclear reasons, he deactivated the vehicle's heat alarm, which sets off a siren and horn if the inside temperature gets too hot. And while he asked someone else to visually check on Turbo around 11:30, he didn't come back to the vehicle to give the dog a bathroom break.
When Hurt returned to the vehicle at around 3:30, Turbo was foaming at the mouth and clearly in distress. Though he brought Turbo to a vet, it was too late, and the dog ultimately had to be euthanized for organ failure as a result of the heat.
Holbrook told reporters that Hurt did not give any "logical reason" why he turned off the heat alarm.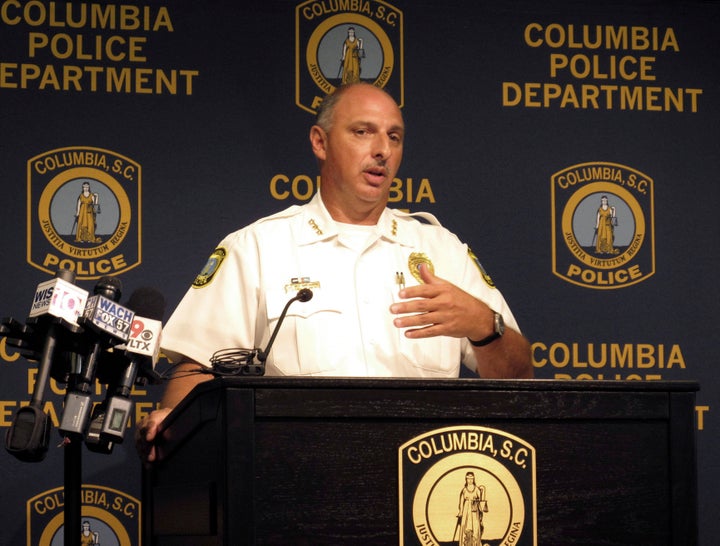 Holbrook characterized the incident as a tragic mistake. He said Hurt, along with his children, are heartbroken over the loss of Turbo, who would go home with the officer at night.
"This is something that he will live with," Holbrook said.
He added that the department will be implementing changes to make sure the situation doesn't happen again, including ensuring officers do not deactivate heat alarms and requiring hourly checks on dogs left in vehicles.
Temperatures inside vehicles can rise much more rapidly than many people realize. This chart from the American Veterinary Medical Association shows just how fast a car can reach extreme temperatures. For example, when it's 80 degrees Fahrenheit outside, the inside of a vehicle can reach 99 degrees in only 10 minutes, and 109 degrees within a half an hour.
Calling all HuffPost superfans!
Sign up for membership to become a founding member and help shape HuffPost's next chapter