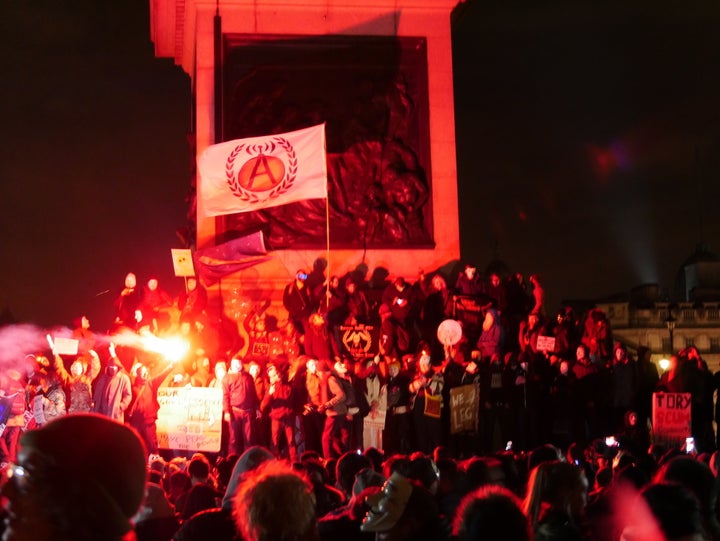 Police arrested fifty-three Anonymous demonstrators at the Million Mask March in London last night. The protesters wearing Guy Fawkes masks joined the anti-capitalist demonstrations from Trafalgar Square to Parliament.
The Metropolitan Police imposed strict conditions on this year's protest with cops surrounding demonstrators amid fears of violence and public order offences. Police made announcements over loud speakers declaring that marchers should "remove any face coverage." Many supporters continued to wear masks despite the request.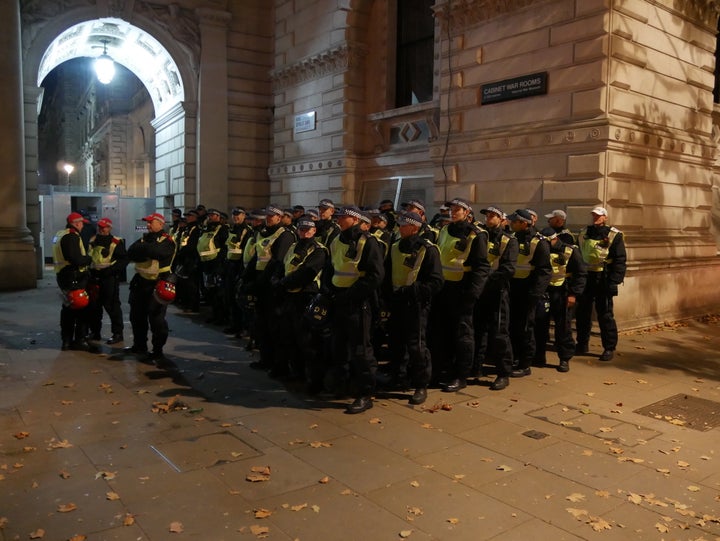 "I'm allowed to wear what I want, it's my right. They cannot force us to remove masks," said protestor Julia Kowalczyk.
Social media users questioned the mask removal orders after police started arresting demonstrators who refused to take them off:
Helicopters followed protestors as they moved from Trafalgar Square towards the Houses of Parliament. Police later kettled the protestors in Parliament Square with protestors yelling out, "stay on the road, this is a public road." Police said the 53 arrests at this years march were for criminal damage, public order, drugs and obstruction offences.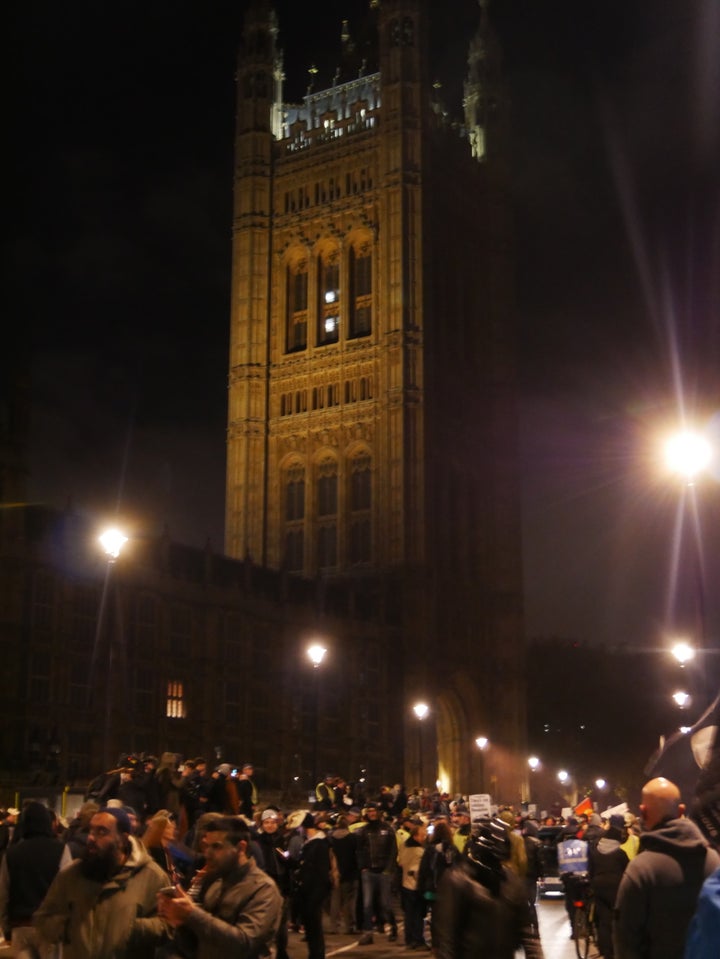 The event was expected to be the biggest million masked march since it began in 2011, with it falling on a Saturday this year. Over 20,000 supporters indicated their attendance on a Facebook event set up by Anonymous.
There was anger on both sides during last year's march as the police formed rings around the demonstration blocking the path of protestors. There were reports of vandalism and damage as shop windows were smashed.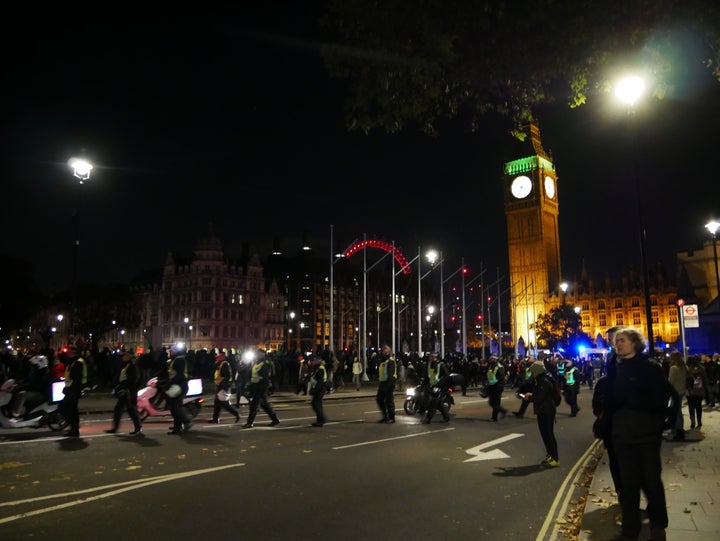 Anonymous events operate under no structure, with no one leading the protest. Supporters were spotted in small groups in various locations around Central London while the main march took place. One group accused utility companies for tax dodging in the UK.
Simultaneous events of the same name were held across the world to demonstrate against Capitalism.
REAL LIFE. REAL NEWS. REAL VOICES.
Help us tell more of the stories that matter from voices that too often remain unheard.