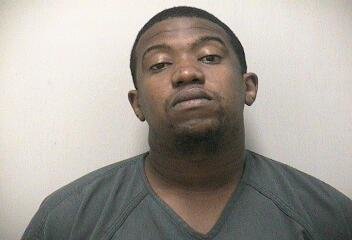 Ramon Blair was taken into police custody on Feb. 13 after an informant told officers that a man with $100 worth of crack cocaine "on his person" would be with a woman in a white four-door Pontiac with no hubcaps. Police stopped the vehicle just before 11 p.m. and found Blair, who had cocaine residue in his right nostril, according to WPBF 25 News.
A second informant told police that Blair had approximately $300 worth of crack cocaine on him, but a search on the scene turned up no results.
While in custody, officers did a more thorough search of Blair. When they asked him to undress, squat, and cough. Police then noticed what seemed to be a "wad of white paper" in Blair's buttocks.
Blair told police that the paper -- which is referred to as "paper towel" in police records -- contained crack cocaine.
CHECK OUT MORE FOLKS ON THE WRONG SIDE OF THE LAW:
Support HuffPost
The Stakes Have Never Been Higher
Related
Popular in the Community