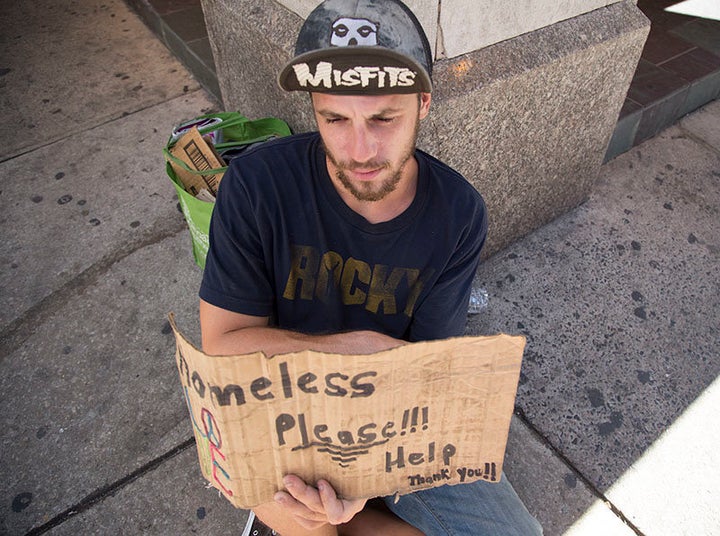 PHILADELPHIA (RNS) As crowds move into the city for Pope Francis' large public Mass on Sunday (Sept. 27), the homeless are heading out — part of a high-security lockdown forcing people off the streets.
The displacement of the homeless people comes amid the pope's repeated calls for greater income equality and social inclusion of the poor.
He told members of Catholic Charities during his Washington, D.C., stop Thursday that there was "no justification whatsoever for lack of housing."
More than 1 million people are expected on the Benjamin Franklin Parkway for Sunday'sMass, an area where thousands live in makeshift shelters, homeless advocates said.
In all, about 5,500 people live on the streets of Philadelphia, according to Project Home, an advocacy group for homeless people.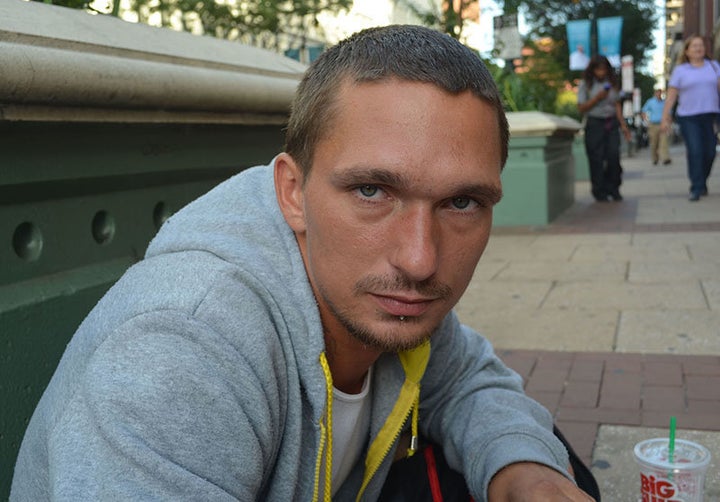 Police said everyone, not just the homeless, was being evacuated from certain areas and said it was for "security purposes."
Yet some within the homeless community felt targeted.
Jason Taylor, a homeless Philadelphian, was collecting donations Thursday to take a train to New Jersey or suburban Philadelphia. He was hoping to avoid the police sweep, he said.
Others aren't leaving quite so easily. Joe McGraw, who's been on the streets since Pope John Paul II visited in 1979, said this year's security is much more intense.
"It wasn't like this," McGraw said. "They (now) shoo us away."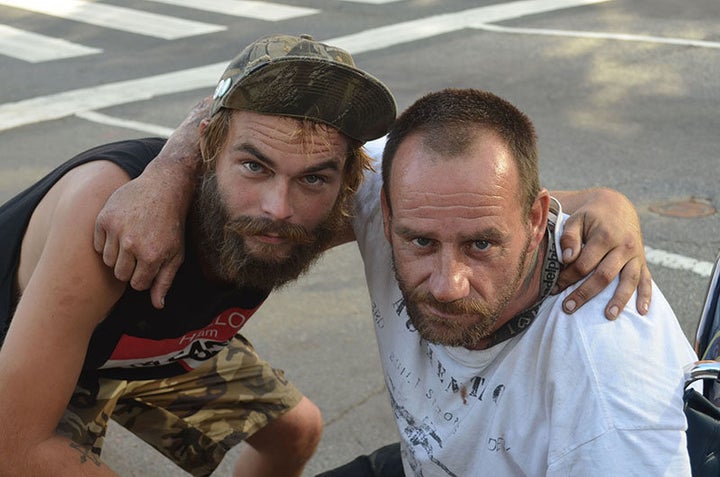 McGraw said he understands the irony of homeless people being forced to make way for an event by a champion of the poor.
Sue Smith, vice president of residential and homeless programs for Project Home, said police are working with homeless advocates for a smooth transition.
"It is not a matter of keeping homeless people out of the parkway," said Smith who was helping the police with the effort. "It is just an unusual protocol."
1/2: Cardinal Dolan says Pope Francis asked to circle the Statue of Liberty and Ellis Island as he departed NYC in helicopter. #PopeInUS

— Melanie Grayce West (@MelanieGWest) September 26, 2015

2/2: Cardinal Dolan said Pope Francis was "very moved" at the sight of Statue of Liberty at daybreak. #PopeInNYC

— Melanie Grayce West (@MelanieGWest) September 26, 2015
Calling all HuffPost superfans!
Sign up for membership to become a founding member and help shape HuffPost's next chapter