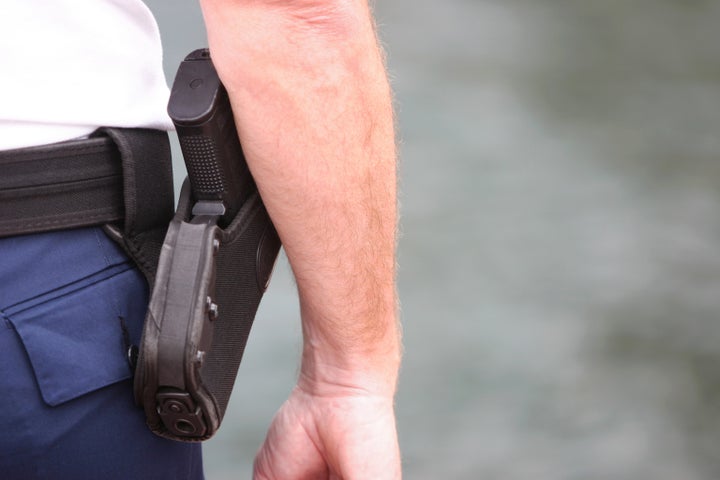 In every state, cops have enormous power.
It's still legal for police officers to have sexual contact with people in their custody in 35 states. Given that there no laws against sexual contact with suspects throughout the U.S., it's even legal for police officers to engage in this behavior with sex workers and arrest them afterward. A group of sex workers and sex worker advocates in Alaska are working to change this, but it continues to be a pervasive practice among law enforcement. 
Criminals benefit from this abuse of power: In the past six months, several men have been accused of impersonating police officers in order to rape or harass women.
On Jan. 25, 54-year-old Stanley Troy Friesen from Tracy, California, was arrested after he allegedly raped a woman in nearby Milpitas. He had arranged to meet with a sex worker he met online and, pretending to a police officer by brandishing a gun and a fake badge, proceeded to rape her. A few months earlier, 41-year-old Salt Lake City resident Christopher Scott was arrested for impersonating a police officer to rape a sex worker he'd arranged to meet with on Backpage. Salt Lake City police have reportedly been in touch with other victims, and encouraged others to come forward. Friesen faces charges of rape, sodomy, oral copulation and impersonating a police officer; Scott was charged with first-degree felony rape. Similar arrests have recently been reported in Connecticut, New Jersey and Maryland.
The prevalence of men impersonating police is underreported, says Callie Marie Rennison, a professor at the University of Colorado Denver who published a 2012 study on the subject.
"Law enforcement agencies rarely collect the exact number of police impersonation cases reported and investigated," Rennison and co-author Mary Dodge wrote in the study, in which they examined 56 incident files from three metropolitan cities over eight years. "Only some police departments take the issue seriously," she added.
There are several issues complicating the tracking of these crimes. According to RAINN, 2 out of 3 of all sexual assault victims do not report it to police. Victims may not even be aware a perpetrator is not actually an officer. If they believe the perpetrator is indeed a member of law enforcement, they could feel unsafe going to the police. As the Friesen and Scott cases show, it is not unique for impersonators to target women who have a reasonable fear of turning to police to report violent crimes, like sex workers. 
"Some police departments don't think it's an issue at all," Rennison told HuffPost. "I wish police would get behind it more."
Jim Pasco, executive director of the Fraternal Order of Police, said that the issue of police impersonation is taken "extremely seriously" among law enforcement.
Jack Kitaeff, a lawyer and clinical psychologist who's currently writing a book on the topic, says impersonation is "rampant" and a "precursor" to more violent crime. 
"I think that these are dangerous people," he told HuffPost. "If you get someone who's impersonating a police officer, you can make the hypothesis that this person is going to do something worse later on."
Take the case of Paul Winklebleck: In 2011, he impersonated a cop to kidnap and attempt to sexually assault two teenage girls in Portland, Oregon. They escaped, and he disappeared until his remains were found in 2015. Winklebleck was a pedophile who had been previously arrested for rape and sexual assault.
Far-right terrorist Anders Breivik was dressed as a police officer before he detonated a bomb in Oslo and opened fire on the Norwegian island of Utoya in Norway in 2011, killing 77 people. Matthew Scheidt, infamous for impersonating a physician assistant as a teenager in central Florida, was later found guilty of police impersonation as well.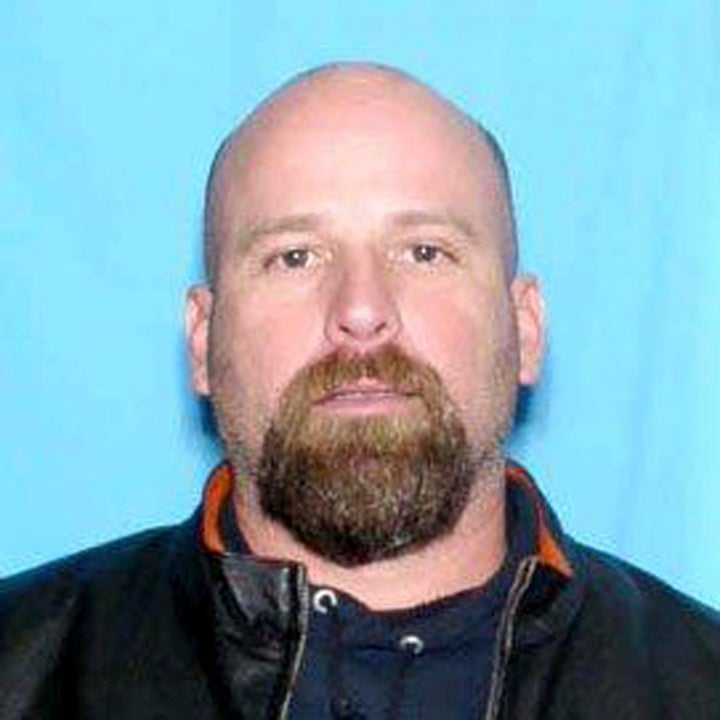 In his research, Kitaeff has interviewed victims and perpetrators of police impersonation. 
He has found, he said, that motivations are twofold: to gain access to vulnerable victims, and the power trip and "pure thrill" of having people respond to them as authority figures. From his perspective as a clinical psychologist, he told HuffPost that many of these men ("It's almost always guys," he said) would likely be diagnosed with borderline personality or antisocial disorders. 
Kitaeff, like Rennison and Dodge, believes that the crime should be taken more seriously — not necessarily with harsher punishments like jail time or heavy fines, but with more vigorous intervention in the form of probation, therapy and counseling, or the removal of licenses.
Police departments are more inclined to prioritize the "violent" aspect of impersonation crimes without focusing on the issue of impersonation, according to Rennison. The result, she said, is that the issue isn't taken seriously nor seriously punished, and therefore harder to prevent from happening in the future.
Friesen, for example, had allegedly impersonated a cop and sexually assaulted a woman before, said Dave Morris, a sergeant in the Milpitas Police Department. Police impersonation is only a misdemeanor in Milpitas, where Friesen was arrested in January; the maximum penalty is a year in county jail and a $1,000 fine.
Another example of this is Christian Leon, who was first arrested for impersonating a member of law enforcement in March 2016 after pulling over a stripper in West Palm Beach, Florida, and posing as an officer. He was let go on bond despite Florida's slightly more serious punishment for police impersonation (a felony in the third degree, with punishment up to five years in prison, five years probation, and a $5,000 fine). But a month later, he impersonated a police officer again — and escalated to the more serious attempt of sexual assault.
The punishment in most states for impersonation is either a high-class misdemeanor or low-class felony. In some states, like Arizona or New York, charges are elevated if the perpetrator uses the impersonation to commit further crimes.
"We know that laws alone don't always stop criminals from being criminal. But longer or harsher sentences — that may include probation or house arrest —may require these offenders to be monitored in such a way that they have fewer opportunities to predate," Rennison said.
Pasco, of the Fraternal Order of Police, doesn't believe that impersonating a cop should universally come with a harsher punishment. 
"I think it depends on what crimes ensued [from the impersonation]," he said. "If someone pretends to be a cop to get a free cup of coffee, that's one thing. If someone pretends to be a cop and rapes someone, that's something else entirely."
Sex worker advocates say that ultimately the crime of impersonation ― and the oft ensuing crime of sexually exploiting vulnerable women ― can be attributed to the long-accepted culture of law enforcement not taking violence against sex workers seriously. Maggie Mayhem, Bay Area-based former Sex Workers Outreach Project-USA Board member, pointed to the case of William Suff, a California man who impersonated a California Highway Patrol officer and murdered more than a dozen sex workers over a span of six years, from 1986 to 1992. 
"The standards for how law enforcement officers engage with sex workers have to be fundamentally restructured," Mayhem told HuffPost. ″And society must acknowledge that sex workers are targeted for violence because of their context and not their morality."
REAL LIFE. REAL NEWS. REAL VOICES.
Help us tell more of the stories that matter from voices that too often remain unheard.
BEFORE YOU GO
PHOTO GALLERY
Black Women Killed In Police Encounters