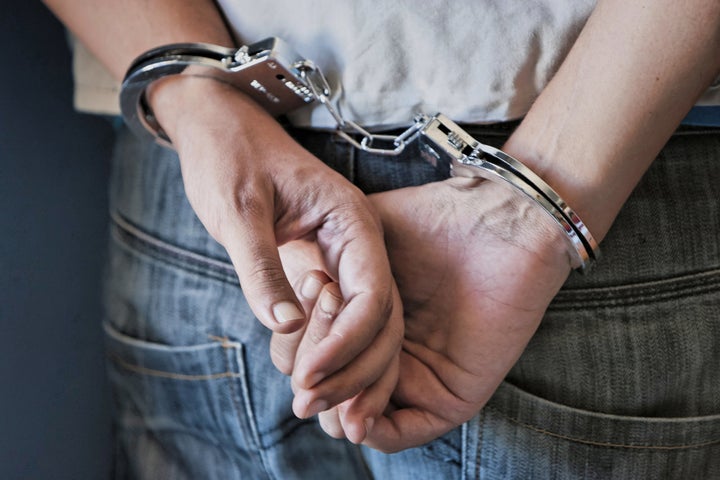 The Dignity in Schools Campaign ― a coalition of organizations, parents and students from 27 states ― wants heavily policed campuses to be a thing of the past. It released a set of recommendations on Wednesday to promote alternatives to harsh school discipline and youth criminalization. DSC members plan to present the guidance to lawmakers during congressional briefings later in the day.
The new recommendations are the strongest that DSC member organizations ― groups like the Southern Poverty Law Center and the NAACP Legal Defense and Educational Fund ― have ever made collectively on the issue of school policing.
"Many organizations have been saying for a long time to limit the role of cops at schools, but that varied across communities," said Nancy Treviño, the communications coordinator for DSC. "Officially we're coming out as a large body of folks from around the country and collectively saying we want see cops out of school."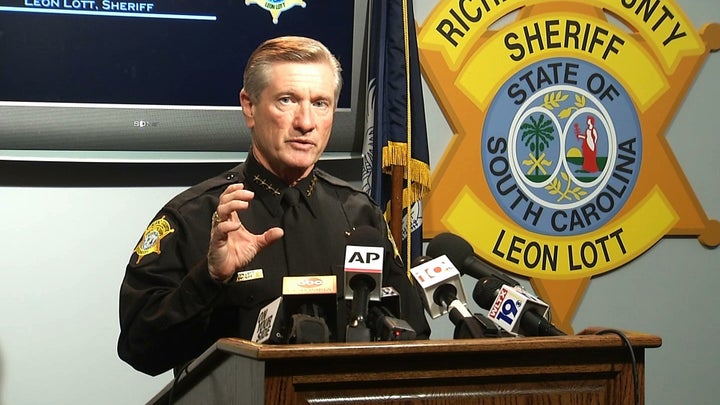 Critics also argue that school resource officers contribute to what is known as the school-to-prison pipeline ― the idea that harsh school discipline practices, including suspensions, expulsions and school-based arrests, help push kids out of education and into the criminal justice system. Evidence indicates that police in schools exacerbate these issues. Just the presence of a police officer in a school significantly increases the likelihood that a student will be referred to outside law enforcement for even minor misbehavior, according to research.
The DSC recommendations call on school districts and state and federal policymakers to "remove any law enforcement personnel that are assigned to be present on a regular basis in and around a school or set of schools."
"This would prohibit a regular presence, such as being stationed full or part-time in a school or set of schools, making daily or weekly visits, or the inclusion of a school in an officer's regular beat," the recommendations continue.
Schools should employee peacekeepers, restorative justice coordinators or intervention workers instead of SROs, according to DSC guidance. Staff members should be trained in positive approaches to school climate and discipline, de-escalation techniques and conflict resolution. Schools should intentionally recruit administrators and teachers of color to make sure staff demographics accurately mirror the community they serve.
Officers should have restricted roles in the rare, extreme instances where it is necessary to call police to schools, the guidelines say. Schools and local police departments should adopt Memorandums of Understanding (MOUs) that ensure officers do not intervene in matters of school discipline. Ideally, MOUs should prevent police from intervening in vague, minor misbehaviors like insubordination or disorderly conduct, according to the DSC.
The campaign is trying to shift the conversation surrounding police in schools, according to Harold Jordan, the senior policy advocate for the ACLU of Pennsylvania. It wants to question the assumption that police have any business working schools at all.
School-based police officers are less regulated than police officers who are called into schools for emergencies, said Jordan. "With school resource officers, there's a complete lack of clarity about who's in charge. ... These are municipal police officers who are basically working in schools. Their activity is somewhere between lightly regulated and completely unregulated."
"With school resource officers, there's a complete lack of clarity about who's in charge."
The issue of the school-to-prison pipeline is near and dear to the heart of Marika Pfefferkorn, another DSC member and the director of the Minnesota Education Equity Partnership. Pfefferkorn's brother was repeatedly suspended for various behavioral issues as a child. The family later learned that he had dyslexia.
"The behavior was a reaction to something not being addressed. But after you get named a certain type person, you start to become that person. He kept getting pushed out of school," said Pfefferkorn, who thinks police officers can contribute to this type of treatment of students. "When he was out of school, he started getting caught up in situations he shouldn't be in. He didn't graduate from high school."
Organizations like the National Association of School Resource Officers, which is the main body that trains police officers to work in schools, encourage SROs to both protect and mentor students. Pfefferkorn finds this troublesome.
"Folks say, 'Oh, we're really great and developing relationships with students,'" she said. "We believe it should be a counselor saying that, not police officers. With counselors, your information is safe, it's in confidence. But you could have the same relationship with a school resource officer, and when you admit or say something, it could become a crime or used against you. That's an abuse of the relationship."
An earlier statement from the DSC says those recommendations do not go far enough.
"While we agree that any SROs or law enforcement that come into contact with schools should receive proper youth development training, the real solution is for school districts to invest in alternatives to SROs, allocating funds towards hiring and training restorative justice practitioners, counselors, social workers and peace builders," the statement said.
NASRO, however, issued a statement praising the federal recommendations.
"We believe that administering formal school discipline belongs solely in the hands of educators, and that educators should be well trained to address behavioral issues through a variety of interventions that do not involve law enforcement officers," NASRO Executive Director Mo Canady said in a statement. "We also believe that not every law enforcement officer is well-suited to a school-based assignment and that SROs should be carefully selected based on criteria designed to ensure their success."
Canady feels strongly that NASRO should specifically train officers on how to work in schools, he told HuffPost in July. Sometimes in high-profile cases ― like when an SRO hurled a student across the room at Spring Valley High School ― they haven't been.
"Any school who doesn't have a true SRO, doesn't yet know what they're missing. ... I think a good SRO has trust from the majority of students, I've seen it myself," Canady said at the time. "SROs are all about relationship building. The #1 goal of the SRO should be to bridge the gap between the law enforcement officer and youth."
CLARIFICATION: This article has been updated to clarify the type of police officers Jordan compared to school resource officers.
Rebecca Klein covers the challenges faced in school discipline, school segregation and the achievement gap in K-12 education. In particular, she is drilling down into the programs and innovations that are trying to solve these problems. Tips? Email Rebecca.Klein@huffingtonpost.com.
Popular in the Community