In the video, a large crowd of mostly young activists erupts into applause when the six military officers, clad in light blue uniforms and helmets, decide to sit on the ground with them.
One of the officers appears to have commented on the video's YouTube page. HuffPost could not independently verify the comments.
I am Captain Mario, one of the six military police who appear in the film. I would like to reassure everyone who is concerned that we might be punished...that that won't happen. On the contrary, we were praised by our commanders, who appreciate what we've done.

Big hugs to everyone. PROUD TO BE IN THE MILITARY POLICE!
The protests in Brazil -- which on certain nights have included more than 200,000 people -- began on June 13 when a small group of mostly students demonstrated against an increase in the fare of public transportation. Since then, the protests have ballooned to include other grievances, including corruption and the high cost of hosting the World Cup in 2014. On Wednesday, however, leaders announced the fare hikes would be rolled back in Sao Paulo and Rio de Janeiro.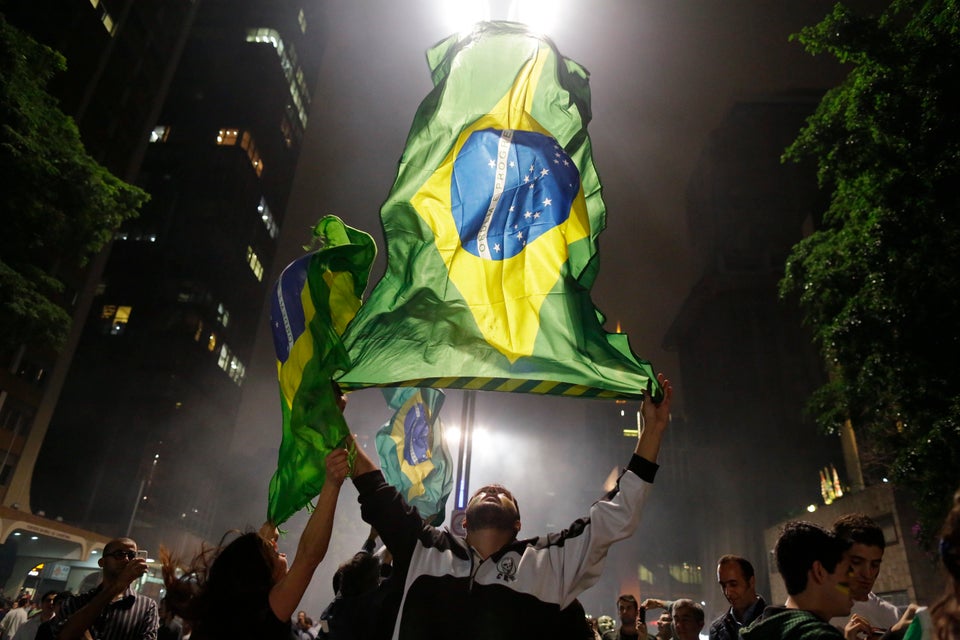 Protests Rock Brazil
Popular in the Community