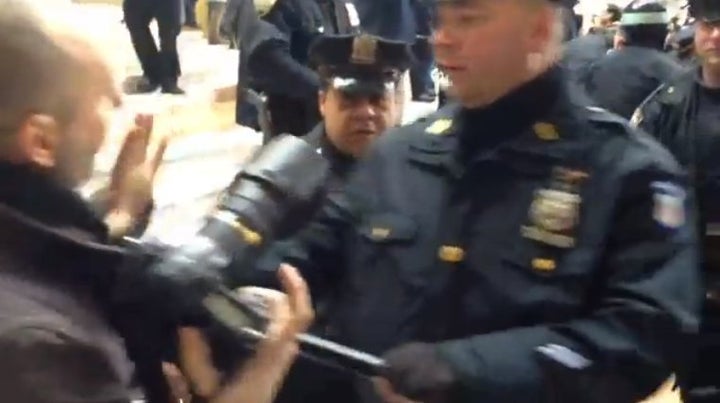 Tensions between the NYPD and journalists continued to run high on Monday as police officers forcefully prevented New York Times photographer Robert Stolarik from taking pictures of Occupy Wall Street arrests.
Stolarik was covering the protests at the World Financial Center when police blocked him from getting shots of people being arrested. One police officer shoved Stolarik when ordering him off the stairs, and another pushed him back with a baton. The scene begins at 2:00 in the footage below.
The aggression set off a testy exchange between the police and Stolarik, who took down one officer's badge number. He later told the Village Voice that he had identified himself as a member of the press to the police, and had his press pass out. "It was clearly visible and he was very aware," he said. "That guy clearly didn't follow the departmental directive from Kelly."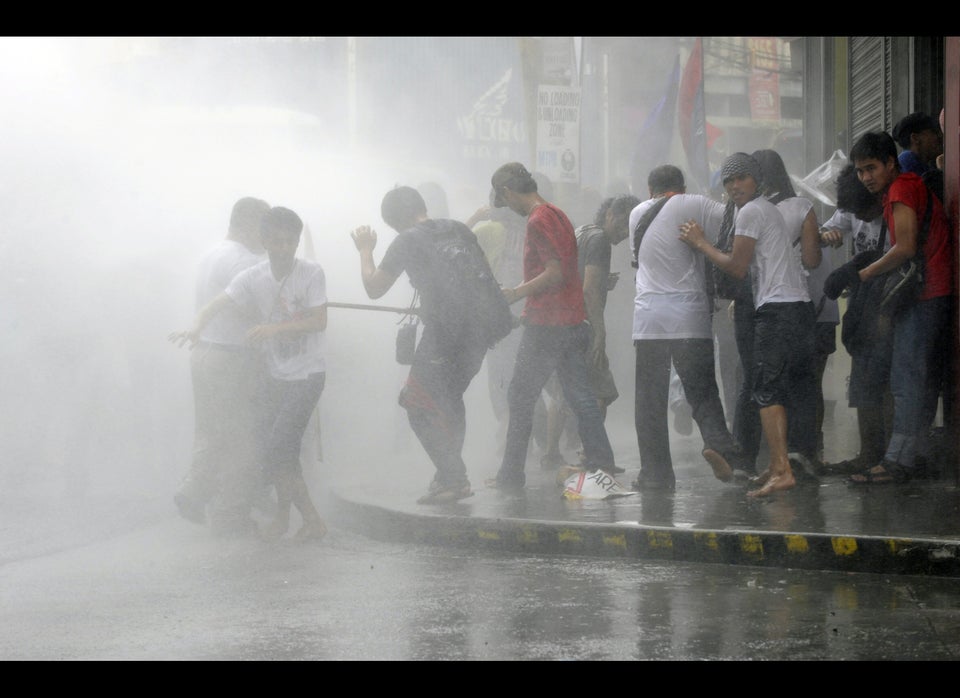 Related
Popular in the Community