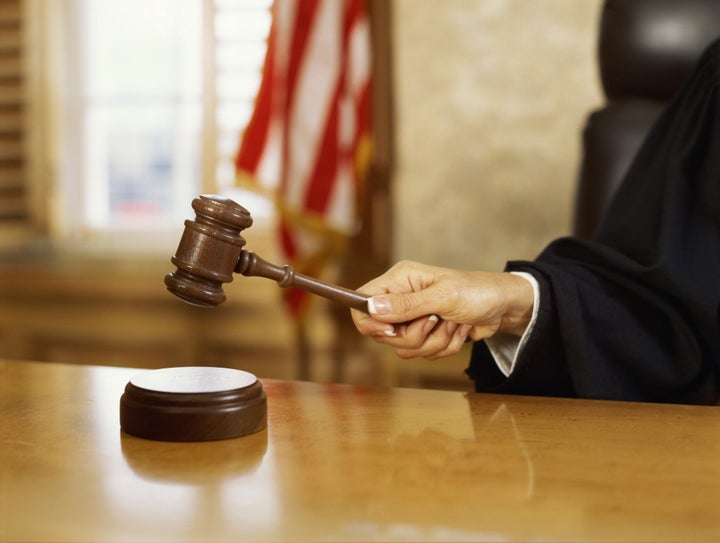 A federal jury awarded a Chicago family more than $300,000 Thursday, after Chicago police officers shot and killed their black Labrador during a search of their home in 2009.
The Chicago Tribune reports that the police department had a warrant to search two apartment units in the 9200 block of South Justine Street in February of 2009 as part of a drug investigation. They reportedly entered the second floor apartment of Thomas Russell, who was 18 at the time, with their guns drawn.
The Tribune explains what happened next, according to Russell:
Russell said that he put his hands in the air and asked permission to lock up his 9-year-old black Labrador, Lady, before they entered.

Police refused the request and came into the house, the lawsuit said. When Lady came loping around the corner with her tail wagging, Officer Richard Antonsen shot the dog, according to the suit, which alleged excessive force, false arrest and illegal seizure for taking the dog's life.
"That was my best friend," Russell said, according to the Chicago Sun-Times. "We did everything together. When I worked out, she'd be right there watching me. She'd sleep when I'd sleep."
Police found no drugs in the apartment, and the city was later sued by the Russell family. They accused the officers of excessive force, false arrest and inflicting emotional harm.
Aside from the $330,000 in damages awarded to the family, the officer who shot the dog was ordered to pay $2,000 in punitive damages, NBC Chicago reports. His supervisor had to pay $1,000.

"We are all grateful to this jury for finally giving this family justice from this nightmare and holding these officers accountable for their misconduct," family attorney Amanda Antholt told NBC.
A spokeswoman from the city's Law Department, however, told the Sun-Times the damages "excessive" and said the officers were just protecting themselves while executing a search warrant.

Calling all HuffPost superfans!
Sign up for membership to become a founding member and help shape HuffPost's next chapter