WASHINGTON -- Rep. Hank Johnson (D-Ga.) announced Thursday that he plans to file legislation aimed at stemming the militarization of local police -- something on full display this week in Ferguson, Missouri, where officers in riot gear have been showering largely peaceful protesters with tear gas and rubber bullets.
In a letter to his Democratic colleagues, Johnson asked for support for his bill, the Stop Militarizing Law Enforcement Act. The measure would rein in a Defense Department program that provides Mine-Resistant Ambush Protected vehicles, M16 assault rifles and other surplus military equipment to local law enforcement, free of charge.
"Our main streets should be a place for business, families, and relaxation, not tanks and M16s," Johnson says in his letter. "Our local police are quickly beginning to resemble paramilitary forces. This bill will end the free transfers of certain aggressive military equipment to local law enforcement and ensure that all equipment can be accounted for."
Johnson will file his legislation in September. His office said he has been working on it for months but decided to expedite it in light of this week's events in Ferguson. Protests began there Saturday after a police officer killed Michael Brown, an unarmed black teenager who was walking down the street.
"Before another small town's police force gets a $700,000 gift from the Defense Department that it can't maintain or manage, it behooves us to rein in the Pentagon's 1033 program and revisit the merits of a militarized America," reads his letter to colleagues. "I hope we can work together on this important issue."
The Georgia Democrat isn't the only lawmaker who wants to scale back local police forces' access to military weapons. Sen. Claire McCaskill (D-Mo.) said Thursday that it's "time to demilitarize this situation" in Ferguson, and Sen. Rand Paul (R-Ky.) wrote a Thursday op-ed titled, "We Must Demilitarize The Police."
Rep. John Conyers (D-Mich.), the ranking Democrat on the House Judiciary Committee, joined with two other lawmakers Thursday in calling on chairman Bob Goodlatte (R-Va.) to hold a hearing to examine the use of excessive force by local law enforcement.
"In Ferguson, why do local police dress in military-style uniforms and body armor, carry short-barreled 5.56-mm rifles based on the M4 carbine, and patrol neighborhoods in massive armored vehicles?" the lawmakers said in a letter to Goodlatte. "In all likelihood, the decision to adopt a military posture only served to aggravate an already tense situation and to commit the police to a military response."
Before You Go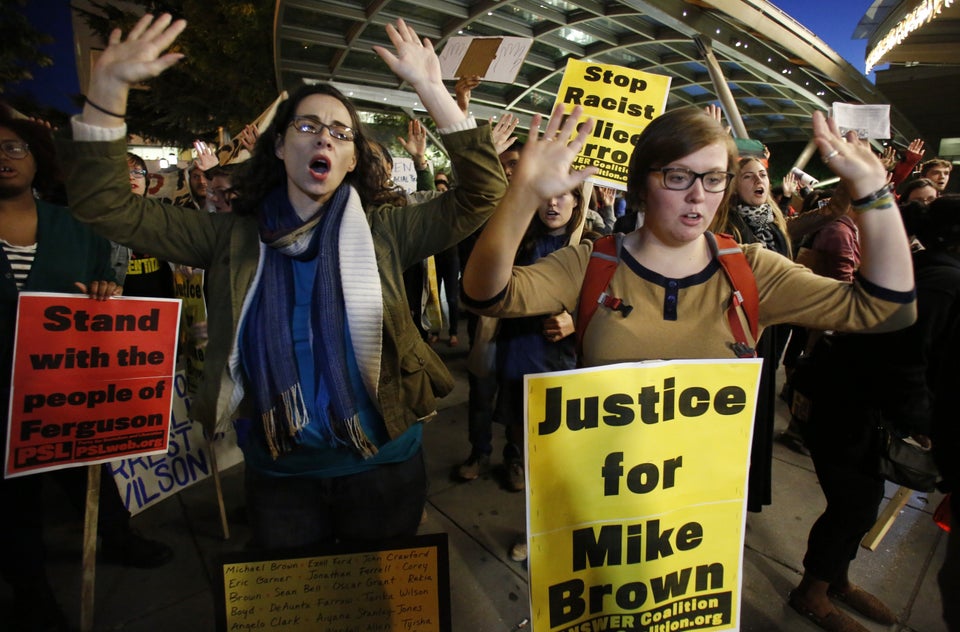 Ferguson
Popular in the Community