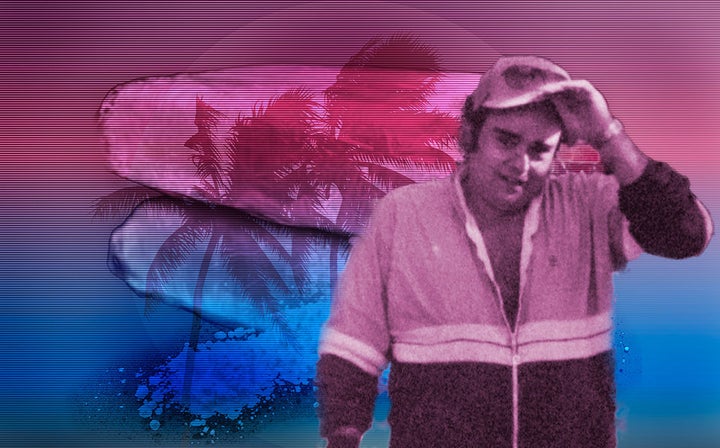 A man named Ken Bicking III got away with murdering a South Florida drug smuggler 33 years ago, the victim's daughter said, because police botched the investigation and ignored an accomplice's videotaped confession.
In the decades since, Bicking freely roamed the underworld fringes. He raped a woman hanging out laundry, was accused of sexually brutalizing his ex-wife with "various objects," and was the triggerman in the contract murder of a former NFL football player, according to authorities. Most of the charges didn't stick. 
But it was the 1983 killing that should have stopped him before he had a chance to fatten his criminal resume, said Jessica Lauren, whose father, Eugene Hicks, 35, was the victim.
"They knew all along that Ken Bicking killed my father and they did nothing," Lauren, 35, told The Huffington Post. "Even after they got a videotaped confession, they did nothing."
The police interrogation video surfaced recently because Lauren, who was a toddler when her father was killed, began digging into the unsolved crime.
"I don't agree with my dad's alleged criminal dealings," she said. "It's not how I was raised. He was my dad and I love him no matter what. He didn't deserve what happened to him."
Lauren had trouble convincing police to release the file and ended up hiring a lawyer, Thomas Julin, whose threat to sue authorities in Broward County pried loose the video.
The 2004 recording features a Hallandale Beach police detective questioning a man named George Williams.
As Williams tells the story, he drove Bicking to Hicks' home on June 25, 1983, to collect money and cocaine. Bicking went into the house while Williams waited outside. Williams said he heard a gunshot, entered the house and saw Hicks wounded on the floor.
"He was jerking," Williams said. "I could see the body moving. ... I said, 'Kenny, he's still alive.'"
Bicking told Williams his handgun had jammed. He grabbed a knife from the kitchen and "started stabbing him a bunch of times," Williams said.
Authorities noted in reports obtained by HuffPost that some details Williams gave about Hicks' death hadn't been released to the media, bolstering the likelihood he was telling the truth.
Nonetheless, neither Bicking nor Williams was arrested. The videotape sat collecting dust until Julin forced its release.
Ron Ishoy, a spokesman for the Broward State Attorney's Office, told HuffPost the video was never used to prosecute the murder because it would have been inadmissible in court.
"The detective showed the videotaped statement by Williams to our prosecutors, who immediately determined that the statement would never be admissible in court because Williams is clearly told at several points he is a witness, not a suspect," Ishoy said.
Bicking, according to police, worked alongside Hicks in the early 1980s, during Miami's "Cocaine Cowboys" days. The streets were flooded with drugs, dirty money and homicides — a lawless backdrop for Hollywood's "Scarface" and other movies, and popular television shows such as "Miami Vice."
Lauren and Julin said they suspect authorities didn't put much effort into solving Hicks' homicide because they were more interested in catching his business associates.
"It seems this is one of those cases where once Hicks was killed, prosecutors thought, 'Well that's delightful,'" Julin said. "They might have been thinking that was an appropriate use of prosecutorial discretion — 'Why are we going to waste our time prosecuting someone who did us a favor?' I can see how some of that thinking may have crept into their decision-making."
The Hallandale Police Department did not respond to requests for comment.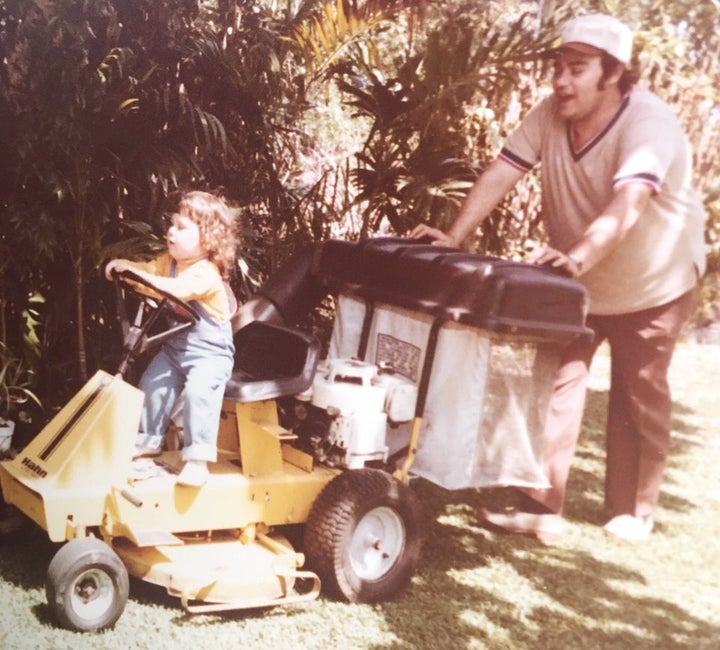 Assistant State Attorney Tom Coleman, in a December 2015 interoffice memo about Hicks' case, wrote that Williams was the only living witness who could tie himself, or Bicking, to the crime scene.
Bicking's ex-wife, Katy Keiser, said that she also had important knowledge about the killing ― and that she gave it to detectives more than a decade ago.
Keiser said Bicking "told me he killed" Hicks. And he told her why ― money.  
Hicks was no choirboy. In the late '70s, he'd been indicted in connection with a multimillion-dollar cocaine and marijuana-smuggling operation. Around the same time, he was questioned about the killing of Kenneth Matus, who was shot in Hicks' home, with Hicks' gun. Police suspected Hicks believed Matus was an informant. Hicks was never charged.
Hicks' luck soon ran out. Authorities caught him on board a 57-foot yacht loaded with eight tons of marijuana. He was convicted and was free awaiting sentencing in 1983.
By then, Hicks was co-owner of Signature Marine in Miami. The company built custom speedboats for wealthy clients, including O.J. Simpson, the NFL legend who years later was named a suspect in his wife's homicide.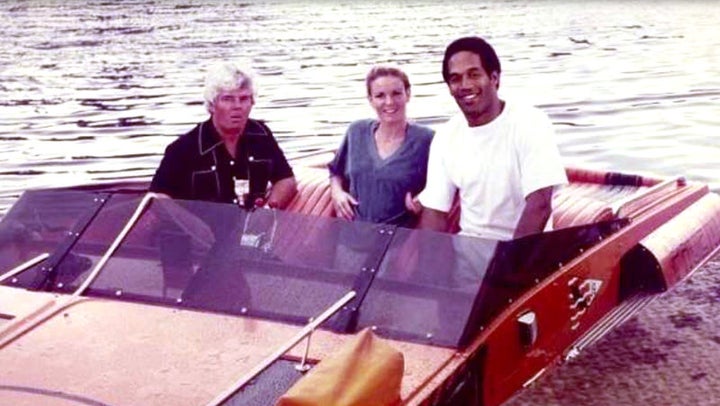 The boat-building business was successful, but it took a hit in April 1983, when Hicks' business partner, Thomas Adams, 47, was shot dead while driving on Interstate 95 in Broward County. Police suspected Adams had been financing a smuggling operation.
Two months later, Hicks was killed. 
According to police reports, Hicks was shot once in the chest and was stabbed five times. There was no sign of forced entry, suggesting he knew his killer. A bloody knife was found in the kitchen sink. The only thing missing, according to Hicks' brother, was $50,000 in cash ― a detail that police kept under wraps.
Bicking, according to the 2015 interoffice memo, fell under suspicion because of his association with "criminal enterprises that Mr. Hicks was involved in." He also was found in possession of a boat Hicks had reported stolen.
Questioned by police, Bicking, then 22, said the boat had been payment for a debt. He suggested Hicks may have been killed because of his involvement in shady auto-theft deals, according to a Hallandale police report.
Bicking was not arrested, but he was named a "person of interest" in the homicide.
A young Atlantic Beach woman knew nothing of Bicking when she stepped outside her home on April 22, 1992. She was hanging up laundry, police said, when a man rode up on a bike and brandished a chrome-plated revolver. He forced her inside, covered her eyes with duct tape and raped her.
"Call the police and I'll come back and kill you," the rapist threatened, according to what the woman told police.
The crime eventually proved Bicking's undoing. In 2011, authorities going through old rape files resubmitted DNA swabs for comparison to known offenders. Bicking, who by then had accumulated arrests for burglaries and robberies, was a match. Authorities charged him with armed sexual battery, armed robbery and possession of a firearm by a convicted felon.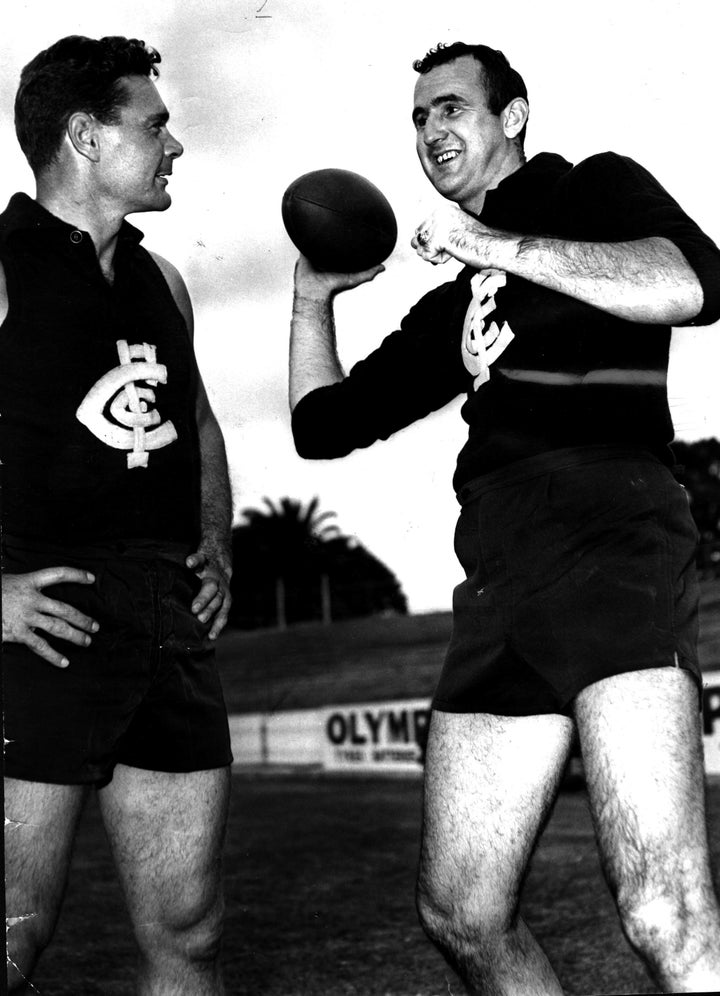 But back on May 13, 1993, Bicking was a free man. He surfaced 1,300 miles from the Hicks crime scene, in University Park, Texas. Former Dallas Cowboys punter Colin Ridgway, 54, was entering his duplex when someone shot him eight times with a small-caliber handgun.
Authorities theorized Ridgeway fell prey to a murder-for-hire scheme orchestrated by his widow, Joan Jackson. Prosecutors said she wanted to collect a $500,000 life insurance policy that had been doubled months before the killing. Jackson, however, wasn't talking, and a Dallas County grand jury declined to indict her. The hitman, for the time being, was unidentified.
In 1994, Bicking popped up on police radar again, charged with stealing $30,000 worth of goods from a boat docked at a Florida yacht club. Police said Bicking was working with William Edwards Wells III — later dubbed the "Mayport Monster" for killing five people and living with their bodies.
In 1996, Texas authorities fingered Bicking in the killing of Ridgway.
It turned out that Bicking's parents were close friends with Jackson, and they acknowledged to investigators that their son was in Denison, Texas, when Ridgway was killed. Further, Bicking had deposited a large sum of cash in his bank account four days after Ridgway's slaying.
Police strengthened their case with the help of Bicking's ex-wife.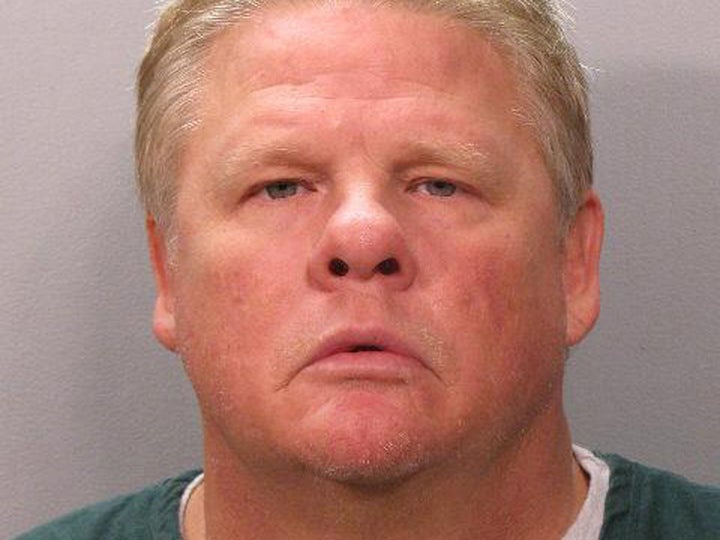 Keiser said she told police she made an unexpected discovery in the months after Ridgway's murder.
"I found a shoebox full of cash in the closet — like $20,000," Keiser said. Bicking, she said, told her that Jackson "paid him to have" her husband killed.
"He told me I could consider myself dead if I told anyone," Keiser continued. "He also said he once had a girlfriend who is now missing — he didn't tell me her name — but said, 'She'll never be found.'
"I realized I had been living with this thing and had no clue who he was," Keiser continued. "I think the only reason I'm still alive is because of our two kids."
Authorities arrested Bicking on a capital murder charge in Ridgeway's slaying, but the case never made it to trial. The charges were dismissed in February 1997, when a judge deemed Keiser's testimony inadmissible in court, since it was based on a privileged conversation between husband and wife. Bicking — who at the time claimed his wife made up the story so she could get custody of their children — remains a suspect in the slaying.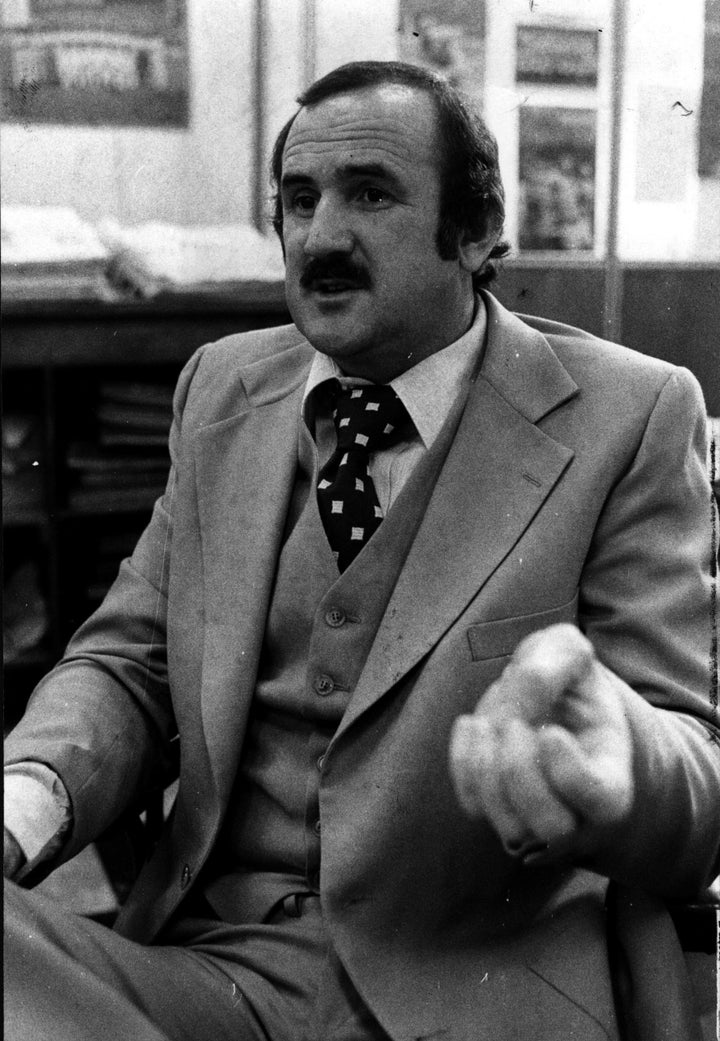 Two months after his release from a Dallas jail, Bicking was accused of taking Keiser to his Fort Lauderdale home and brutally raping her with "various objects," according to a police report. She told detectives Bicking also forced her to sign a document granting him custody of their children. Bicking denied wrongdoing, and the case was dismissed.
Keiser still stands by the allegations. She said authorities visited her in Florida around 2004 to follow up on statements she'd made to authorities in Texas about Hicks' homicide.
Keiser said she told police Bicking killed Hicks for $50,000 he kept in his home. Her former husband, she said, received all but $10,000, which she believes went to Williams. At the time Keiser made the statements to police, the detail about money missing from Hicks' home hadn't been made public. 
Authorities haven't acknowledged meeting with Keiser about Hicks' killing. 
The newly released video, however, shows that police in 2004 traveled to Tennessee, where Williams lived, and interviewed him. They also spoke with another man, now deceased, who told them Williams confessed to his involvement in Hicks' slaying, according to police reports.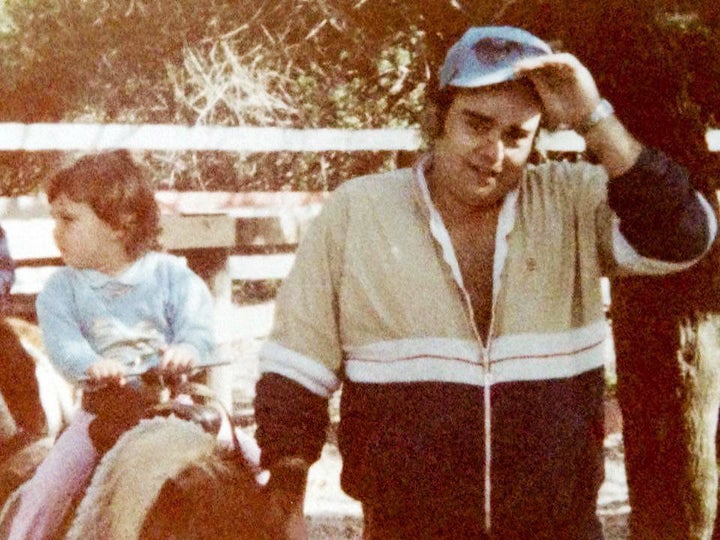 Lauren said she was 3 years old when her father was killed. In 2011, she began looking into her father's death and sought answers from law enforcement.
"The police treated me terrible," she said. "The first thing the detective said was, 'Well, has anyone ever told you about your father?' There was this deliberate treatment of me, like, 'Let's shame her and she'll feel so embarrassed that she'll go away.'"
Lauren, a former journalist, said she became infuriated when she saw the video of Williams.
"I've never seen a case where police have a video of someone confessing to a crime and then they can walk out," she said. "When I asked why they didn't prosecute, the excuse given was that they found Bicking to be the main threat and wanted to use Williams' testimony, but that never happened. This guy got away with it and I think that's outrageous."
Julin previously worked for the family of Adam Walsh, the boy who was famously abducted in Florida in 1981 and murdered. He said he'll never understand why authorities didn't present the video to a grand jury to decide whether there was enough evidence to take the case to trial.
"I just don't see what they're saying," the attorney said. "The guy came in and voluntarily made that statement. I don't understand it. But, I have the sense that there is something more to this than meets the eye, and there's good reason to be suspicious that they didn't provide us with a complete file."
While it appears Williams may never face justice, Bicking has been in custody since 2011, when he was arrested in the Atlantic Beach rape. In 2014, he received two life sentences ― for kidnapping and sexual battery ― which a judge ordered served consecutively. Assistant State Attorney Lee Smith told reporters there were "many other potential victims" of Bicking.
Hallandale Beach Detective Ronald Beukers ― the cop who questioned Williams on the video ― spoke with reporters after Bicking was sentenced. He said everyone who's ever come into contact with him is "in fear of Ken Bicking," Jacksonville's WJXT News reported.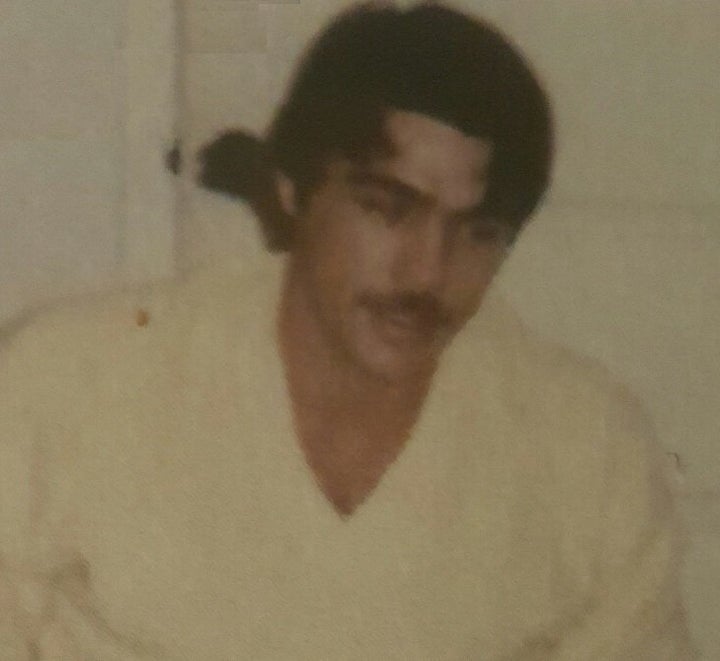 "While we were pushing for answers, I decided to make contact with my dad's brother Paul," Lauren said. "We discovered he and his girlfriend had been found dead in 2011 and nobody bothered to contact us."
According to a police report, authorities in Davie, Florida were contacted by Paul's neighbor in December 2011 and asked to conduct a welfare check at his home. When officers entered the residence, they discovered the heavily decomposed body of Paul's longtime girlfriend, Pam Lebau, lying on the bedroom floor. Paul' body was found in a nearby bedroom, slumped over the bed. A .357 caliber revolver was at his side.
An autopsy determined Lebau, who had been battling a number of health aliments, had died of natural causes. Paul's cause of death was attributed to a gunshot wound and the manner of death was listed as suicide.
Authorities surmised Paul took his own life after Lebau died at the residence. The police report states investigators were told, "Paul could never live without Pam."
Lauren is suspicious of the findings.
"I don't think it's coincidental that shortly after we start searching for answers my uncle kills himself," she said. "But we'll likely never know."
While HuffPost was developing this article, Miami's WPLG News obtained a copy of the 2004 video and traveled to Tennessee, where reporter Bob Norman filmed a tabloid-style confrontation with Williams at his workplace. The news footage shows an angry Williams briefly lash out, demanding the reporter leave.
Neither Williams nor Bicking could not be reached for comment.
Today, nearly 34 years after Eugene Hicks was killed, authorities consider the case closed ― something Jessica Lauren said will forever haunt her.
"I strongly believe that because justice was not pursued, many innocent people were hurt," she said. "My only hope now is that someone who knows something will read this, be as outraged as we are, and finally come forward. Otherwise, the only justice I will ever see is getting this story out."
Calling all HuffPost superfans!
Sign up for membership to become a founding member and help shape HuffPost's next chapter
BEFORE YOU GO