A Kansas police officer has been fired from his post after leaving a comment on a Dallas woman's Facebook page that threatened her 5-year-old daughter.
Facebook user "Rodney Lee" published the comment at 11:50 p.m. last Thursday on LaNaydra Williams' Facebook page. "We'll see how much her life matters soon.." he wrote beneath a two-year-old photo of Williams' daughter, India. "Better be careful leaving your info open where she can be found :) hold her close tonight, it'll be the last time."
Overland Park Police Chief Francis Donchez Jr. confirmed in a statement that the post was written by one of his officers. Multiple media outlets identified the commenter as Rodney Lee Wilson, but a department spokesperson declined to confirm the officer's identity to The Huffington Post. (Both the Facebook accounts in question are no longer publicly accessible.)

The officer was fired, "effective immediately," Donchez said, and a criminal investigation is underway.
"I want to assure our community, and those outside our community, that our highest priority is the safety and welfare of the citizens of Overland Park, and the men and women who protect everyone," he said. "I will continue to hold the employees of the Overland Park Police Department accountable for its actions on and off-duty."
Williams told Kansas City NBC affiliate KSHB that she "felt horrified" by the officer's comment, particularly because she'd never even met him. She said she was worried that he might retaliate if he was fired for his actions.
Before You Go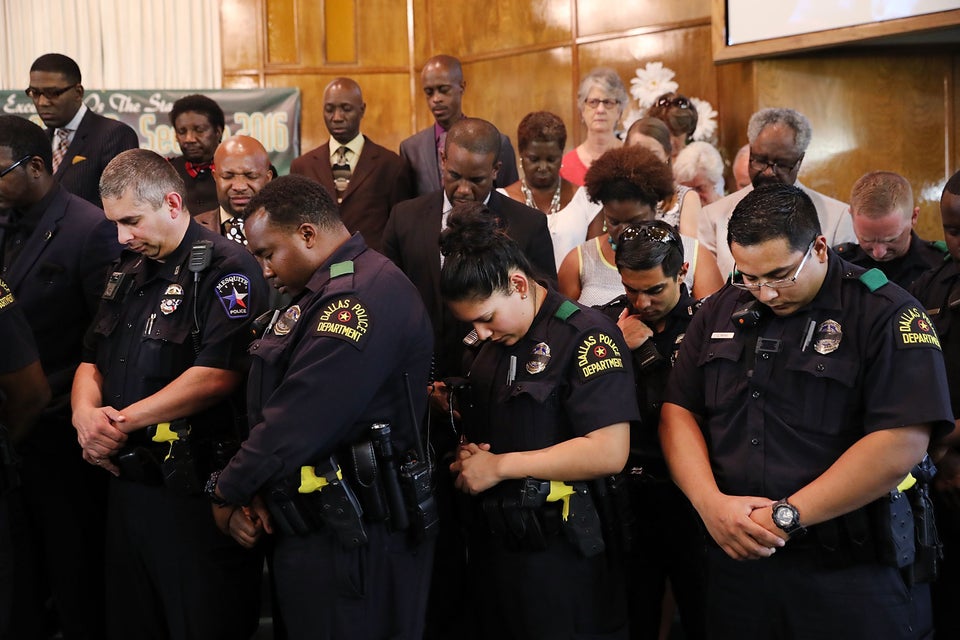 Multicultural Prayer Vigil in Dallas
Popular in the Community