A touching act of kindness in a small town is now being seen around the world -- and it started with this Facebook post:
Sumter, S.C., police officer Gaetano Acerra reached out to Cameron Simmons, 13, after the boy called police following a fight with his mother. Simmons told the officer he didn't want to live there anymore.
Acerra learned Simmons suffered from back pain because he slept on an air mattress that deflated during the night. And the boy had almost no other bedroom furniture at all, according to WIS-TV.
"My heart went out for him," Acerra told the station. "I thought the little things that he needed I could give him, to make him a happier kid."
So Acerra returned a few weeks later with a bed, a desk, a chair and a television. He even got a game system for the teen that someone had donated after hearing the story. Acerra plans to come back in the future with more furniture.
He also gave the kid something far more important: friendship.
"I didn't do this for publicity or to get people to notice me," Acerra told WIS. "I did it because I could. It was the right thing to do and I think people should do things like this."
Related
Before You Go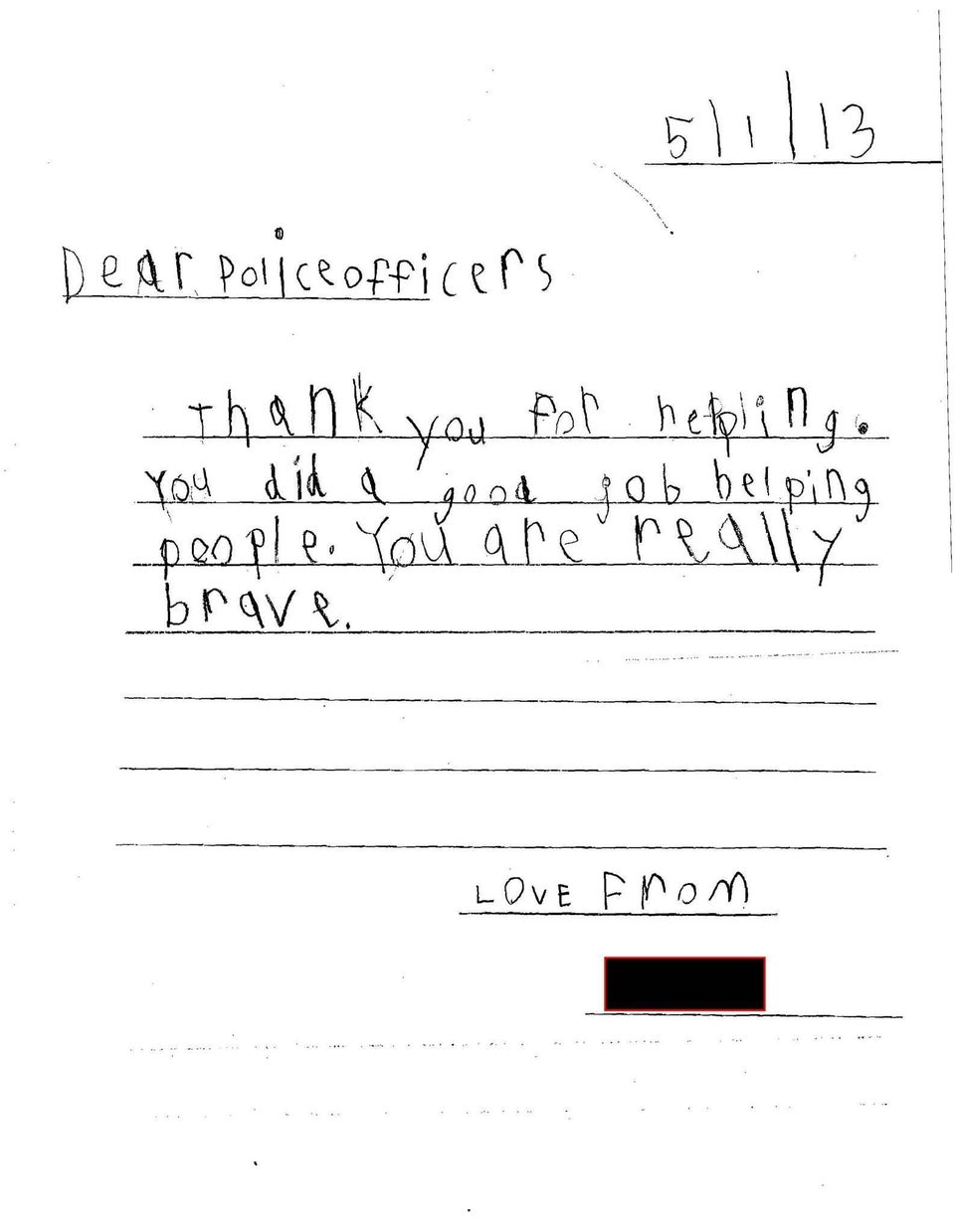 The Most Heartwarming Thank You Notes To The Police
Popular in the Community