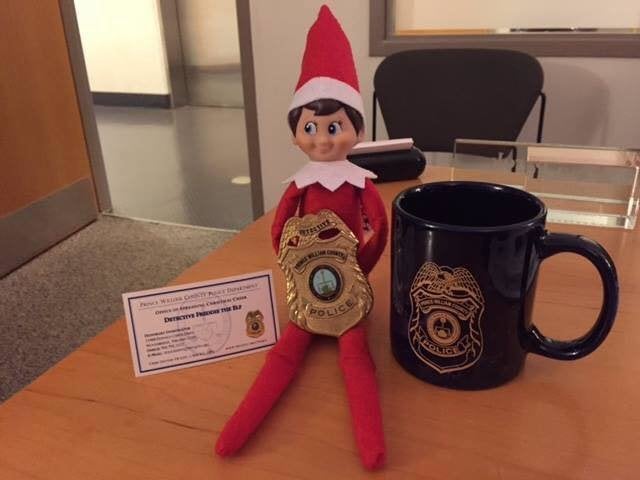 When someone stole Lorraine Villahermosa's purse, she was most worried about tracking down one thing: the Elf on the Shelf that her son Jovani absolutely adores. Luckily, she found help from some generous police officers who she said "went above and beyond" for her family.
On Dec. 7, Villahermosa left her purse in the backseat of her car. The Virginia mom carries her license and other valuable things in a wallet on her wrist, so those items were not stolen. She told The Huffington Post she must have left her car door unlocked because when she returned, the purse was gone ― along with Jovani's elf, Freddie. Villahermosa said she stuffed him in her purse after staying at her mother's house. She didn't want to buy a new one in case her son realized it wasn't his original elf, whom he's had for four years.
The next day, Villahermosa became busy with trying to track down her purse and trying to remember what had been in there. Her son was devastated when Freddie the Elf didn't show up that morning. When he asked where he was, Villahermosa said, "Maybe he's with the police helping to find my purse."
And he was ― sort of. The Prince William County Police Department tracked down Villahermosa's purse, but told her she couldn't take it from the evidence locker until Dec. 9. That's when Villahermosa decided to get creative and snapped a quick photo of one of the officers with an Elf on the Shelf she borrowed from her sister, whose son also loves the holiday tradition. She decided that would distract her son at least for one day.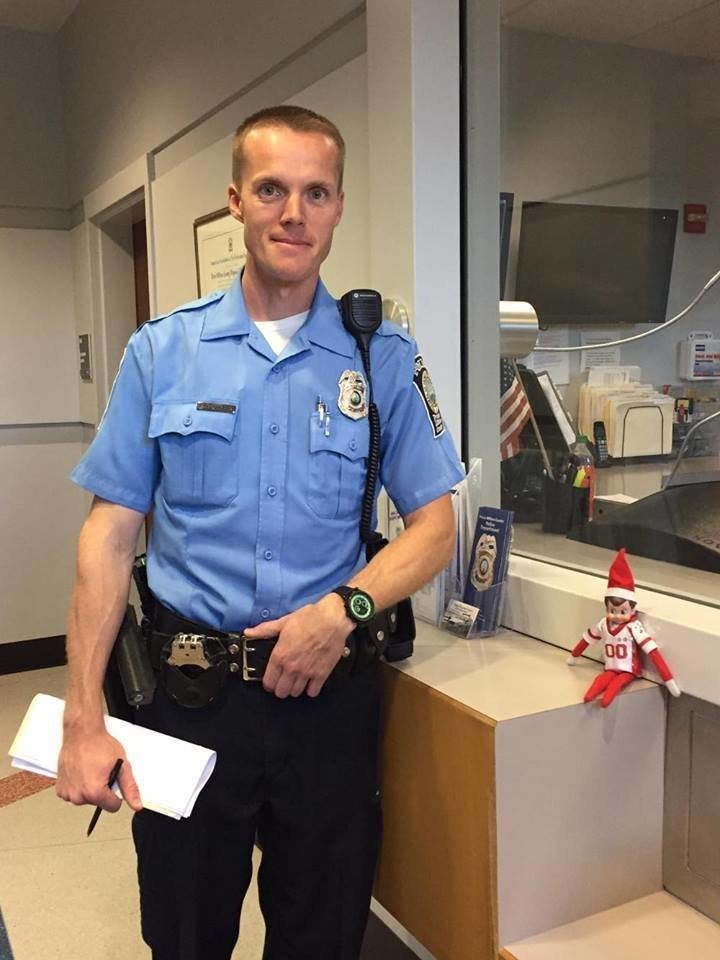 Later that night, Villahermosa, who still didn't have her purse or Freddie, mentioned how much she'd love to have more photos to convince her son that his elf was working with the police department and that's why he hadn't been back home.
"I'm just a single mom trying to make my son happy," she said.
Hoping to help, Villahermosa's sister asked on Facebook whether any of her friends had connections with local police officers. Her connections tracked down Jonathan Perok, an officer with the Prince William County Police Department, who helped in a huge way.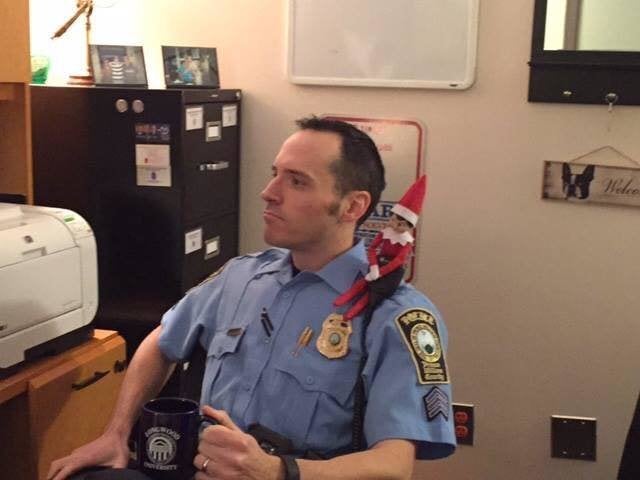 Villahermosa told HuffPost that Perok bought an Elf on the Shelf to take to the police station. He then posed with the elf, who was filling in as Freddie, for photos that Villahermosa showed her son. While at the station, the elf looked through a "Christmas bad guy lineup" and even got his own business card as a detective.
Villahermosa said she "was floored" to see what Perok had done for Jovani, who told all his friends at school that his elf was on some serous police duty.
Watch Jovani see photos of the elf at the police station below.
Now, Villahermosa's purse has been returned and the original Freddie the Elf is back at home with Jovani. And because of what Perok did, Villahermosa said her son knows what career path he'd like to pursue.
"Now my son wants to be a police officer."
See more photos of Perok with the elf at the police station below.