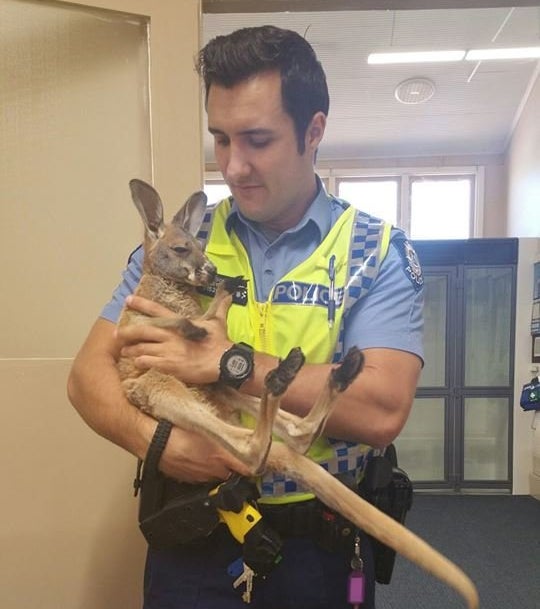 For the second time in two months a baby kangaroo has a police officer to thank for his life.
Police Constable Scott Mason, from the Western Australian town of Cue, took in the joey he named Cuejoe, after the little guy's mother died in March.
He came to the rescue again when the orphaned joey nearly became an eagle's lunch after being snatched from the police department's grounds last week. Unfortunately for the hungry bird, it had no idea who this joey's adopted dad is.
Mason said he dropped everything and engaged in a harrowing man vs. eagle battle to recover Cujoe.
Mason estimated the bird, identified as a wedge-tailed eagle, had a 7-foot wingspan.
"It was the biggest eagle I have seen," he said.
Fortunately, the eagle didn't go far before landing with Cuejo. Once Mason got closer, he said he was able to scare the bird away -- as well as a second one that arrived -- giving Cuejo a chance to flee. That momentarily sparked a second chase.
"I finally caught up with him a few hundred meters down the way and found out that he was bleeding quite heavily," Mason said.
Cuejo suffered injuries to his face, chest and neck area, according to Mason. Being far from any veterinarian services, the officer said he used his own paramedic skills to treat the little guy. He then wrapped Cuejo in a blanket and nestled him under his shirt "so he could feel my heartbeat while he had a bit of a sleep."
On Tuesday, the Cue Police Department tweeted out a photo of Mason and Cuejo, seen snuggled inside a blanket on Mason's lap. It's caption: "Back to his adorable best."
Related
Before You Go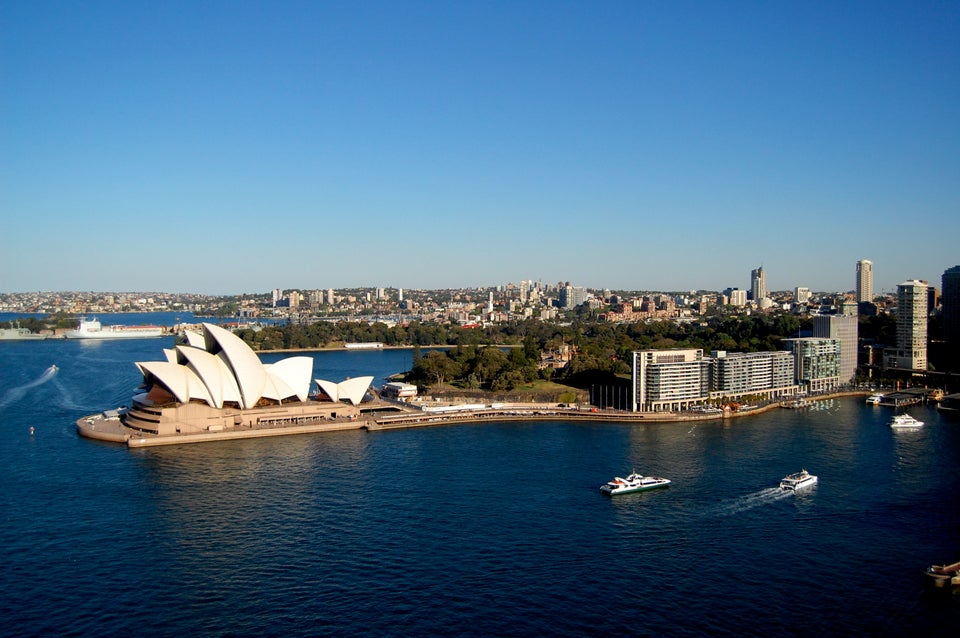 10 Great Australian Things
Popular in the Community