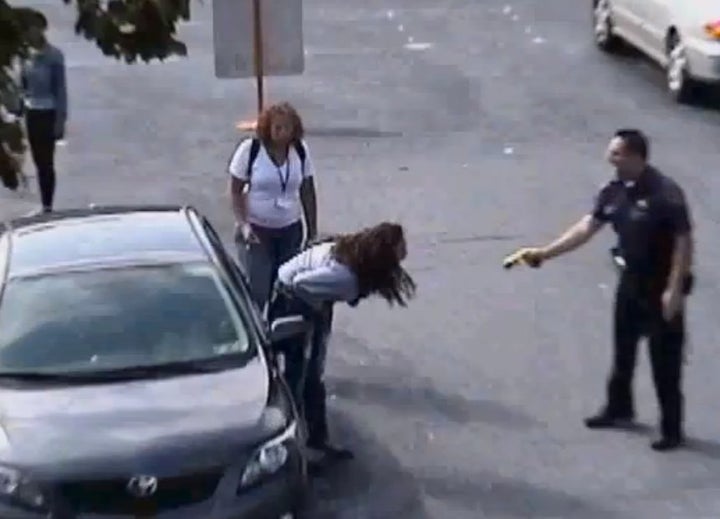 After an Allentown, Pa. police officer fired a stun gun at the groin of Keshana Wilson, a 14-year-old student, outside Dieruff High School in September, edited surveillance video has been entered as evidence as a part of a federal lawsuit filed against the officer, the The Morning Call reports.
The video appears to show the girl raising her arms mere seconds before officer Jason Ammary fired the gun, causing the girl to collapse on the street.
According to the report, before the incident, the school was "having problems" with students being "disorderly" at school dismissal. Attorney Richard J. Orloski has filed a lawsuit on behalf of the girl's mother claiming excessive force, but police told The Morning Call that Ammary was right to use the taser due to the "use-of-force continuum."
"The video then abruptly cuts to Allentown Police Officer Jason Ammary struggling with Wilson on the side of a parked car. Ammary appears to be shoving Wilson against the car. She then appears to push her left forearm against his face. Ammary then steps back and fires his Taser at Wilson's groin, causing her to collapse to the ground. Several security officers then arrive. One can be seen leading a teen boy away in handcuffs."
Wilson was taken to the hospital to have the probes removed from her leg. The girl's mother, Victoria Geist, told WFMZ-TV that her daughter did nothing to provoke the officer, and that she believes the attack was racially motivated.
Related
Popular in the Community