Sometimes, when you know, you know. And during Dain Metcalfe's first date with Auika Muragin, as they star-gazed on a beach in Hawaii, he knew.
"I remember looking down into her gorgeous eyes and feeling something I had never experienced before," Metcalfe, a police officer for Kauai County, told The Huffington Post. "All I could think about was marrying her."
A week-long fling between the two blossomed into a long-distance relationship. (Although they are both from the island of Kauai, Muragin moved to Oregon to teach Kindergarten eight years ago.)
After eight months, Metcalfe couldn't wait any longer.
He flew to Oregon for Muragin's birthday and, with the help of her co-workers at the school, planned to propose while doing a presentation for her kindergarten class on his job as a police officer in Hawaii.
"I wanted to find a way to propose to her in uniform, because being a police officer is important to me," he said.
After Metcalfe's presentation to the class, Muragin's co-workers asked her to close her eyes for a game. When she opened her eyes, she found Metcalfe down on one knee and her students holding a sign that read, "Ms. Auika Will you marry me?"
"When I saw the sign and saw him kneeling I went into complete shock," Muragin told HuffPost. "As talked, I kept having to tell myself, 'Don't cry so loud!' ... I didn't want to miss what he was saying with my incessant sobbing."
Metcalfe felt just as emotional.
"Being a police officer," he told HuffPost, "I have had to deal with plenty of situations that have been scary or nerve racking, yet that was the scariest thing I've ever done by far."
Watch Metcalfe propose in the video above, starting at 3:43.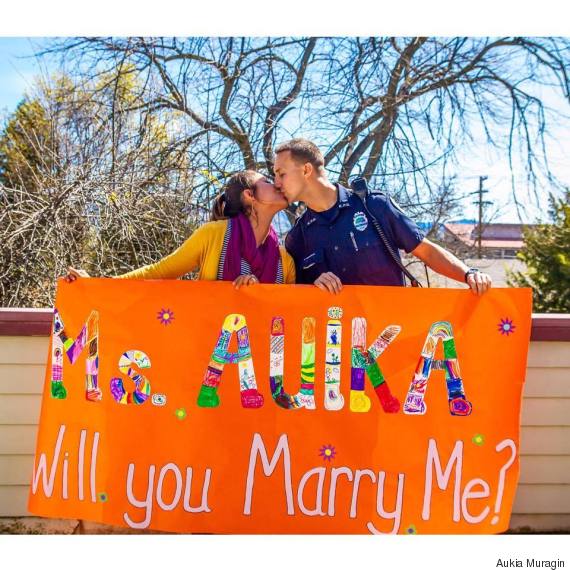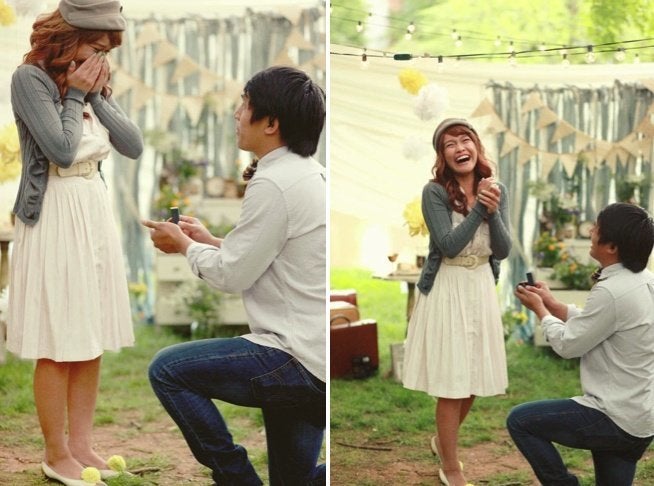 Emotional Proposal Photos