A truck driver was pulled over for speeding in Indiana on Monday after receiving some of the worst news of his life -- but instead of getting a ticket, he got something else: A prayer.
Rodney Gibson, 60, had just found out that his daughter was losing a battle with breast cancer.
That's when the officer asked Gibson about the angel pin he saw tucked into the truck's visor -- the same one he keeps in his cruiser.
Durnil told ABC News that Gibson said "with tears in his eyes" that his daughter gave him the pin, to help keep him safe as he drove, and then shared the grim news about her cancer diagnosis.
The police officer told the network that he planned to ask his family and church to pray for Gibson, and he didn't issue a ticket or even a warning.
"He still seemed agitated, but not as bad, and he apologized, saying, 'I'm sorry, I usually don't act this way, I've just been going through a lot,'" Durnil told ABC.
So he asked the trucker if there was anything else he could do.
Sarcastic or not, Durnil was ready to oblige.
"Here I was thinking this man needs prayer, and now he's asking me for a prayer," Durnil told ABC News. "The good Lord put us together for a purpose."
"He reached for my hand, and this man sent up a prayer, for my daughter and for my family, that sent chills all over my body," Gibson told the Herald-Times. "I will never, ever forget this, nor will my family."
CORRECTION: An earlier version of this story stated that the driver was pulled over in Indianapolis. He was pulled over in Bloomington.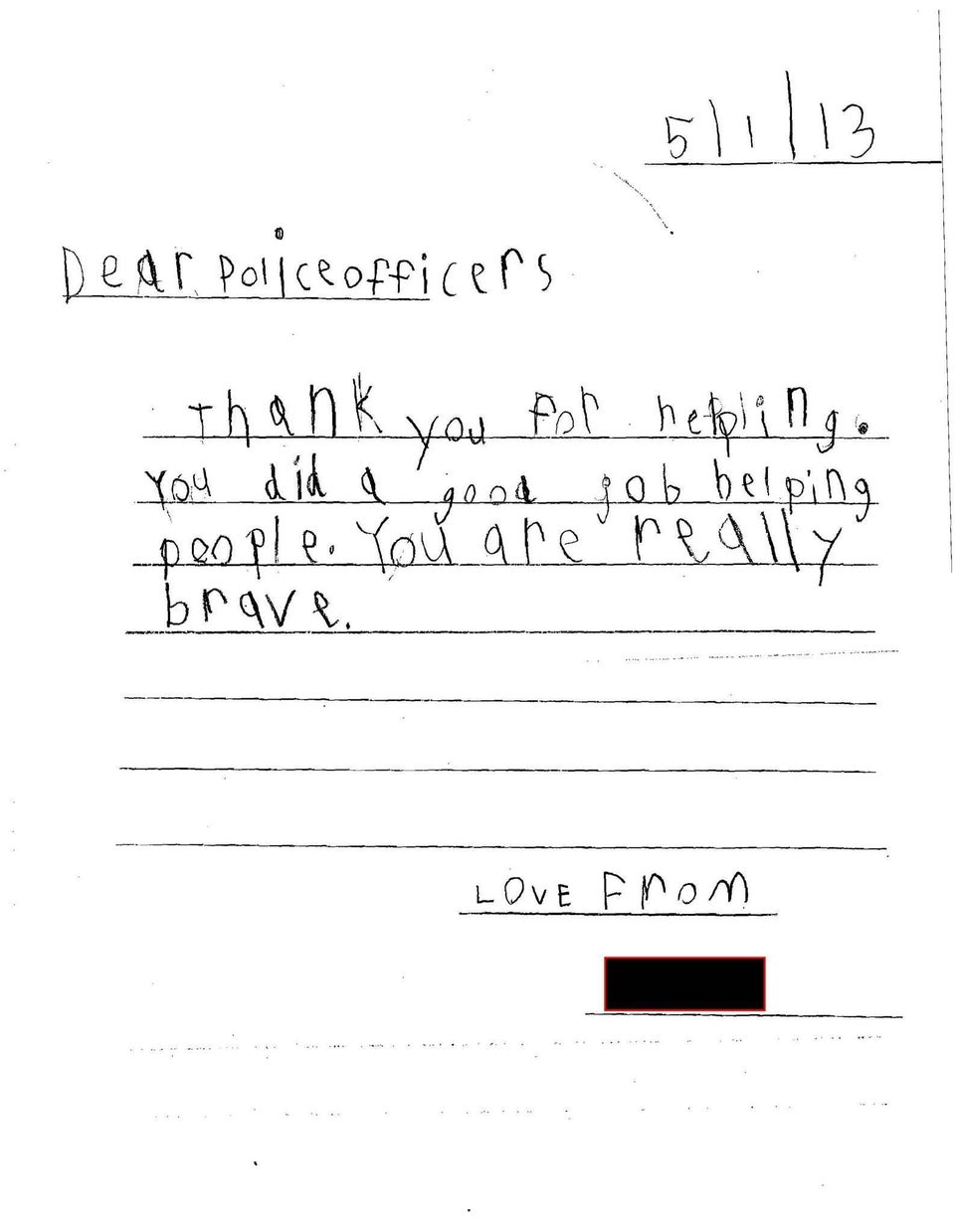 The Most Heartwarming Thank You Notes To The Police
Related
Popular in the Community