The Gwinnett County Police Department said in a news release Wednesday that Michael Bongiovanni, 42, and Robert McDonald, 25, have each been charged with violating their oath of office, a felony, and with misdemeanor battery.
Both officers were also fired after the April 12 incident.
Hollins is on his stomach and showing no signs of resisting when a second officer, identified as McDonald, runs to the scene and appears to stomp on Hollins' head.
Porter told the station more charges could follow.
Police say Hollins had been stopped for turning without signaling and driving without a license plate, though Hollins says the license was in the rear window. He was charged with obstruction and possession of less than 1 ounce of marijuana, both misdemeanors, and four traffic violations, including driving with a suspended license, according to the Gwinnett County Sheriff's Office.
Jail records indicate that neither officer had turned himself in as of late Wednesday, but they had been given until the end of Thursday to do so.
Before You Go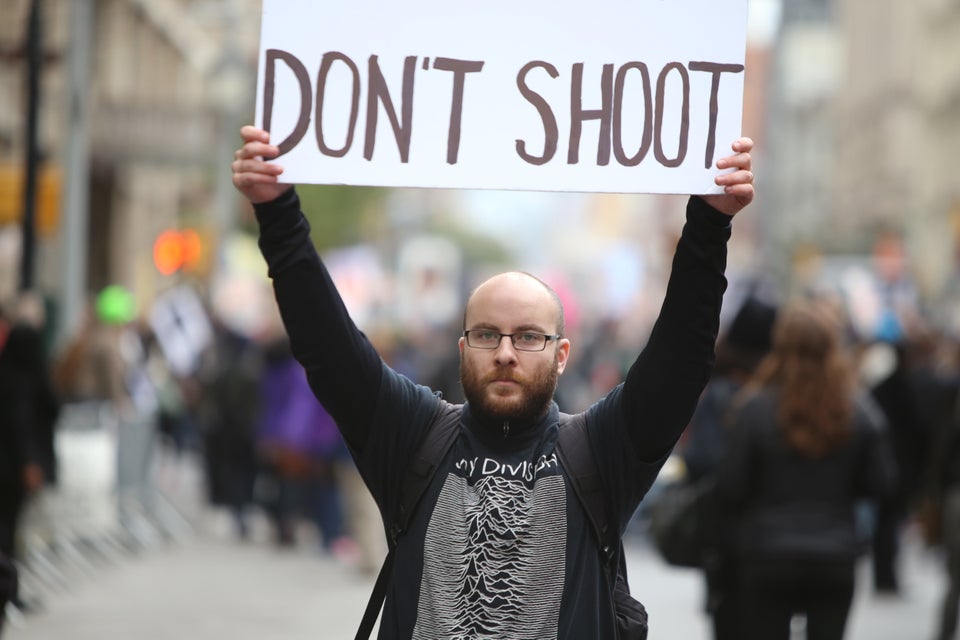 Police Brutality
Popular in the Community