Life is better when police can shoot hoops instead of bullets.
Nobody knows that better than police in Kansas City, Missouri, who were caught on camera last week playing a game of basketball in the street with some local kids.
Samuel Lockridge, a special education teacher at J.C. Harmon High School in Kansas City, captured the pickup game on camera last week, then shared the clip on Facebook.
"Once upon a time the community had a relationship with their law enforcement," Lockridge added in a follow-up post. "[T]hings like this will get that relationship back intact thankx to all of those who shared the video because of you a neighborhood of kids have had the best 2 days of their lives [all sic]."
"There have been several times we've stopped to play basketball with them, throwing the football around and stuff like that," Officer Todd Templeton, one of the officers in the video, told Kansas City's Fox 4. Templeton added he and the other officers, Tanner Moats and William Hooley, often play around with the kids for 30 minutes or so, someone just happened to record it this time.
"We do this every day -- officers everywhere do this every day," added Hooley, "it just happened to be caught on camera this time."
Related
Before You Go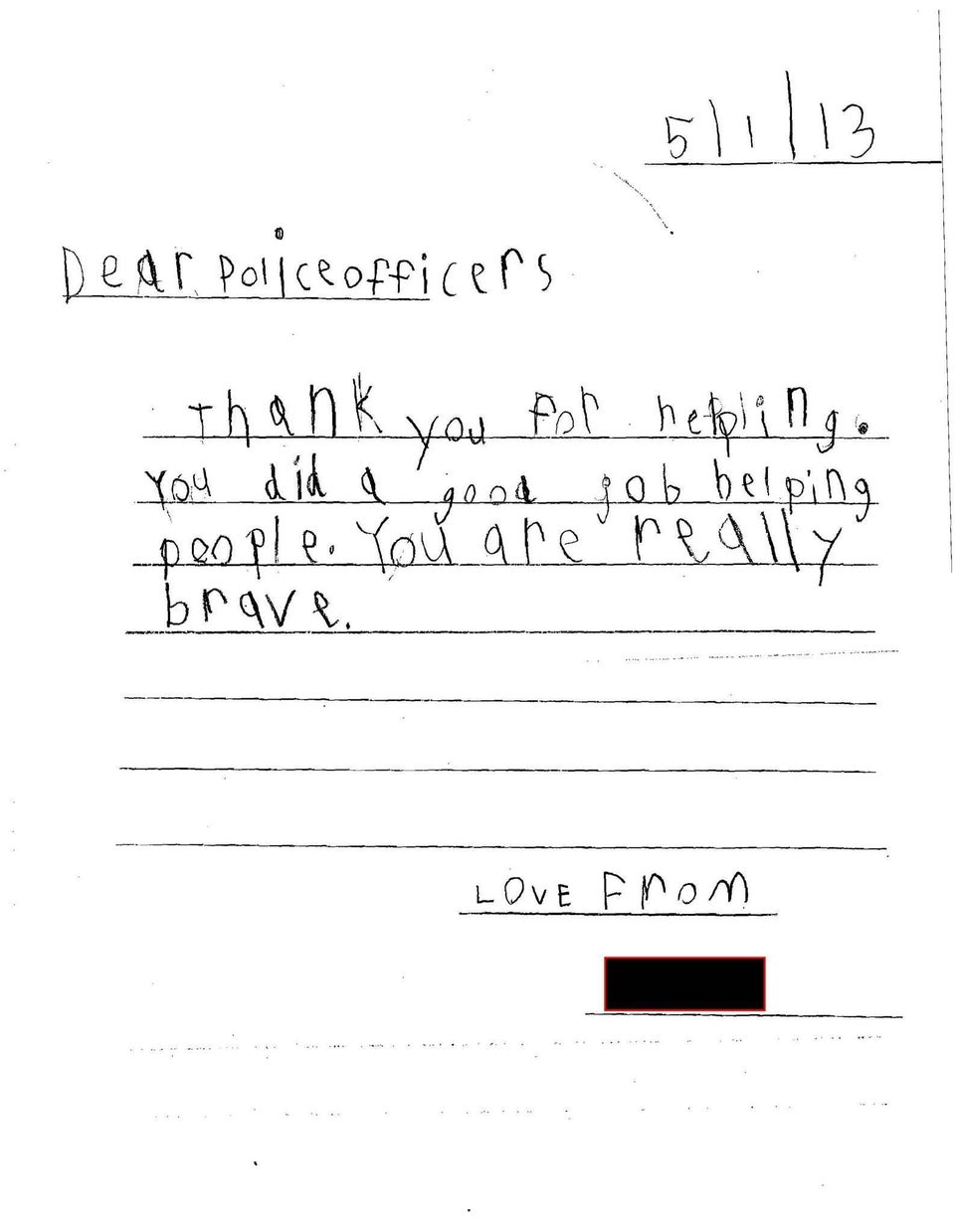 The Most Heartwarming Thank You Notes To The Police
Popular in the Community