A 26-year-old woman who was mysteriously found dead at the bottom of a Las Vegas hotel's laundry chute was not the victim of a crime, authorities said Tuesday.
Homicide detectives with Las Vegas Metropolitan Police announced their investigation was complete about two days after Kalli Medina-Brown's body was discovered inside of the D Casino Hotel.
The Citrus Heights, California, resident was celebrating her upcoming birthday with her husband and friends when her body was found around 2:40 a.m. Sunday, police said.
"At this time, there is no indication or evidence which would suggest the decedent was a victim of a homicide or any other crime and therefore our investigation is complete," the police department said in a statement to The Huffington Post.
According to a preliminary investigation, Medina-Brown fell from the hotel's 18th floor into the 3rd-floor laundry collection area.
An autopsy by the Clark County Coroner's Office has been completed, but Medina-Brown's cause of death is not expected for several weeks, a spokesperson told HuffPost.
Authorities are investigating the death of a 26-year-old woman who was found dead at the bottom of a laundry chute at a high-rise Las Vegas hotel.
Kalli Medina-Brown of Citrus Heights, California, was celebrating her upcoming birthday with her husband and friends when her body was recovered at the D Casino Hotel around 2:40 a.m. Sunday, CBS 13 reported.
Metropolitan Police Spokesman Larry Hadfield told KVVU-TV that someone reported her as experiencing a medical episode before falling down the chute. Homicide detectives were called to the scene when the circumstances surrounding her death were deemed suspicious, he said.
Her grandfather, Tony Fratis, told KTNV that surveillance video taken from inside the hotel and shown to her mother shows Medina-Brown walking one way, while her husband, Weslee Brown, walked the other. The video goes dark when his granddaughter walks into a maid's closet.
Fratis said he's mystified, along with everyone else, on what may have happened next. He's open to any possibility, except suicide.
"We've all consumed too much (alcohol) so that's a strong possibility. Could they have gotten in an argument? Sure. Would that have caused her to jump down a chute? No," he told the station.
He said that the family has so far been unable to contact Brown, but Fratis doesn't believe he's violent.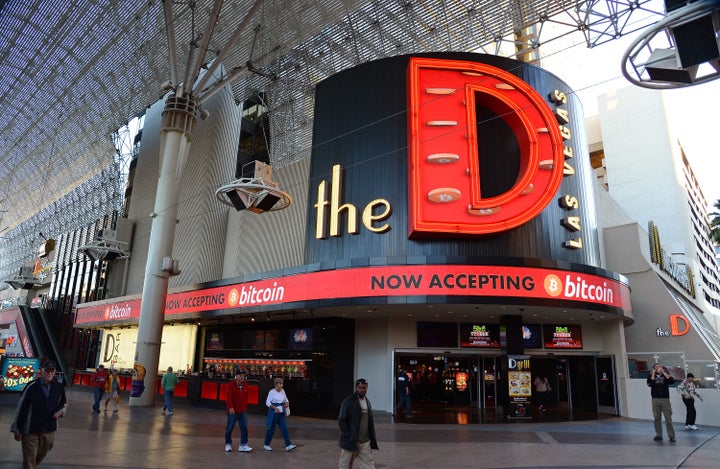 "I'm not saying life is perfect. I'm not trying to paint that picture. I'm just saying he's not a violent person," he said.
Some of Medina-Brown's friends who couldn't make the Vegas trip identified her as a legal secretary in Folsom, California. They expressed shock and heartbreak to CBS News, saying she was a happy person and being reckless wasn't part of her nature.
"Out of us, she was the responsible one," Carly Worrell said. "She wasn't the wild one. She was calm, she was mature."
Warren and their mutual friend, Sierra Rorabeck, said they suspect she somehow got separated from her group when the tragedy occurred.
Alyssa Skinner, another woman identifying herself as a long-time friend of Medina-Brown's, told Fox 40 News that the last time she saw her she was happy and very much in love with her high school sweetheart-turned-husband.
"I was so happy for their future and when I talked to her a couple of weeks ago they were doing so great and she was so happy and it was wonderful. She just had a wonderful heart and soul and I and everyone else will miss her so much," Skinner said.