Police in Detroit, Michigan, responded to an unusual call last week, saving a large hog from a squalid basement.
Officers investigated a local home on Friday after receiving an anonymous tip from neighbors that a pig was inside feasting on human remains. Police found no human remains or other signs of foul play, but they did discover a 400-to-500-pound pig living in the basement.
The room, which was only accessible by ladder, was covered in an estimated two feet of feces and there was no easy way to get the animal out. Officials tried to extract the pig using a harness and a series of ramps. They offered the animal snacks, but it wouldn't budge. After a four-hour effort, the rescue team finally pushed the pig up a ramp and removed it from the house.
The homeowner, Gary Roquemore, was found dead from cardiovascular disease earlier in the week in a nearby home he also owned. Police described Roquemore as a "hoarder." Neighbors were concerned about the smell and mess in his homes on the block.
"There is a stench emanating from all three homes. It looks like at this time, preliminarily, this is a hoarder, so we can't tell what we have in all three homes," Assistant Detroit Police Chief Steve Dolunt said.
The hog was taken to an animal rescue and rehabilitation facility south of the city, and will be allowed to live if it doesn't haven't any health issues, reported the Detroit Free Press.
Watch a video of police investigating the incident below:
Related
Before You Go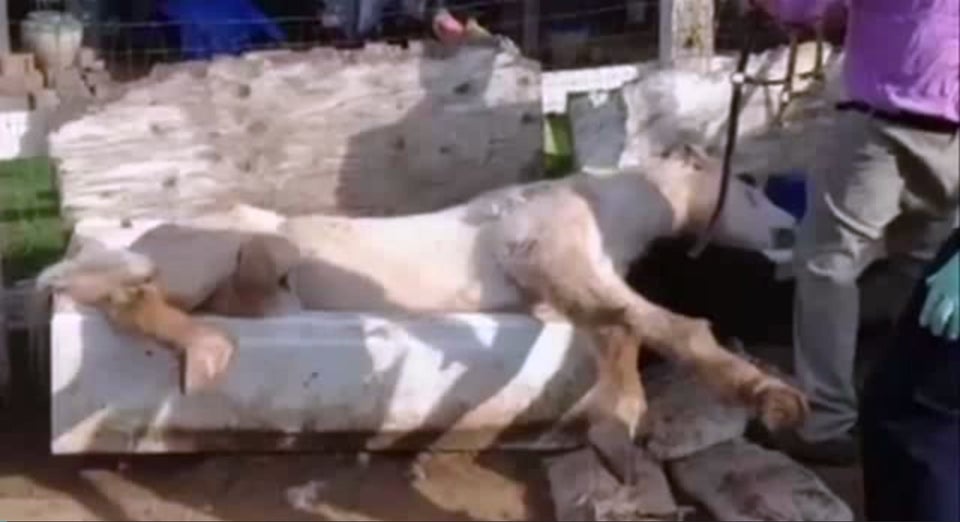 Animals In The News
Popular in the Community