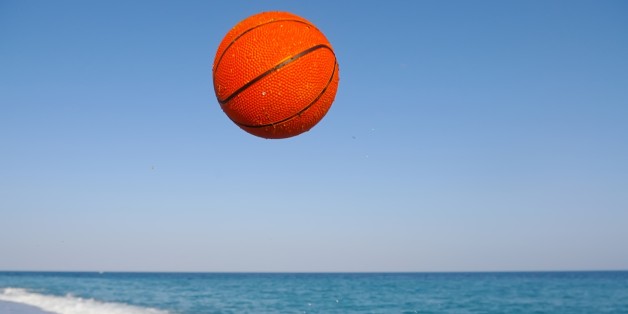 Authorities in Columbus, Ga., said a witness reported a possible drowning may have been fooled by a deflated basketball.
The Ledger-Enquirer reported that a witness claimed he saw what looked like a head floating in the river, but when officers arrived on the scene, one officer reported only seeing a basketball -- not a head -- floating down the Chattahoochee River.
"Nobody's been reported missing on either side of the river," Assistant Chief Robert Futrell said. "There wasn't enough evidence to go on, so we called the search off."
It's certainly not the first time police have responded to an emergency, only to have their rescue attempts dampened.
Last year, 18 officers in China responded to a report that a woman was drowning in a river, only to rescue an inflatable sex doll.
Again last year, officers in Britain smashed through a Mercedes coup window when they spotted a sleeping dog suffering in the sweltering heat, only to find the dog was a stuffed, cuddly toy, The Telegraph reported. Officers left an apology note, promising to fix the window before fleeing the scene in embarrassment.
"I guess they felt like idiots," the 80-year-old owner of the car, Gordon Williams, said.
REAL LIFE. REAL NEWS. REAL VOICES.
Help us tell more of the stories that matter from voices that too often remain unheard.
BEFORE YOU GO