After a months-long battle with Cushing's Disease, a retired K-9 officer named Judge was put to sleep last week -- but not before 90 police officers could send him off properly.
In a ceremony last Friday, officers with New Jersey's West Deptford Police Department lined the sidewalk of the St. Francis Veterinary Center, offering one last salute to their brave dog colleague: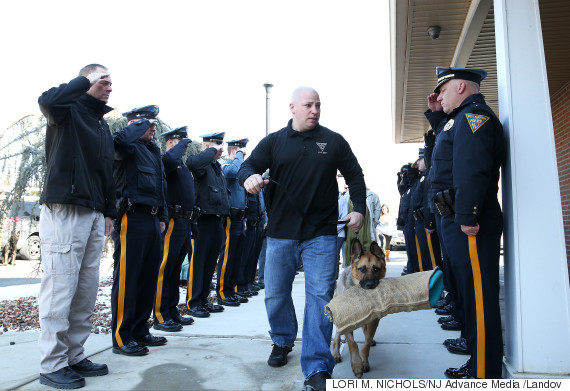 "Judge and I had such overwhelming and positive support that day," West Deptford Police Cpl. Michael Franks, who served with Judge, told ABC News on Monday. "Though Judge was extremely lethargic and could barely walk the days before the ceremony, he was able to bite onto his favorite protective decoy arm sleeve used in training and carry it into the hospital."
The German Shepherd started working with West Deptford in 2007, ultimately serving for seven years alongside Cpl. Franks, who adopted Judge in 2014 when the dog retired.
When Judge came down with Cushing's Disease later that year, a community fundraiser to help cover the officer's medical bill generated $12,000 in 30 hours -- enough to pay the more than $10,000 needed for the K-9's expenses.
During his career, Judge helped apprehend 152 suspects, took three guns off the street, seized three motor vehicles and tracked down "countless amounts" of drugs, police said. A Facebook post announcing his send-off on Friday notes, "He was a true asset to our department and will be forever missed."
"It's about showing respect, but also the people who are here wanted to thank Judge for his service to the community," said Sgt. Dan Eliasen, who attended the ceremony on behalf of the K-9 division he supervises at the nearby Glassboro Police Department. "No one has forgotten what he's done -- and that includes protecting his partner and his community," he told the South Jersey Times.
Before You Go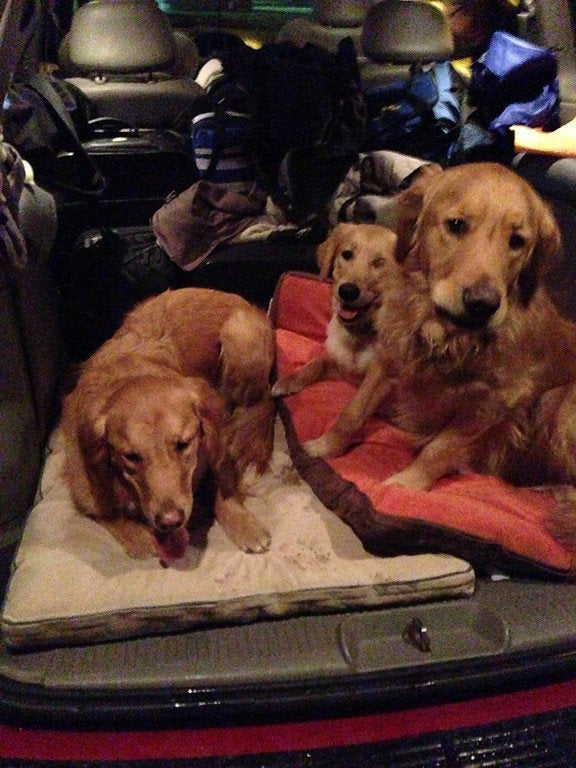 Comfort Dogs Deployed To Newtown