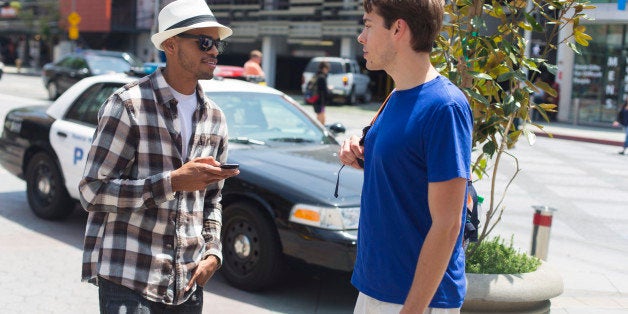 You've witnessed an altercation involving law enforcement. Not only that, you recorded what you saw and you're not sure whether officers used legitimate force or what you've witnessed was an unwarranted beating on the part of police.
An officer approaches and says he's going to need your phone as evidence. Or, he even goes so far as to come to your home to tell you to hand it over. What should you do? Do you need to hand it over or can you keep your property?
It's a question with no easy answer, one that's been raised locally following the seizure of cellphones from witnesses who said they recorded the struggle between David Sal Silva and law enforcement. The issue is being grappled with across the country as virtually every cellphone in production contains some sort of recording/photography option and people carry them just about everywhere.
Local defense attorney Michael C. Lukehart said the seizure of phones in the Silva case is unique in his years of working in Kern County.
"I haven't seen situations where they go to various and sundry witnesses' homes and knock on the door and take the property of uninvolved citizens because they may have seen something," Lukehart said.
Silva, 33, died May 8 after struggling with sheriff's deputies and California Highway Patrol officers. He was bitten by a police dog and struck by batons. An autopsy found he died from hypertensive heart disease and his death was accidental.
Two witnesses said they used their cellphones to record the incident. Those witnesses said they were later held against their will in their homes while deputies obtained search warrants for their phones.
Sheriff Donny Youngblood has disputed that claim, saying the witnesses were allowed to leave at any time but were not allowed to take their phones with them, as deputies believed the phones contained evidence. Attorney Daniel Rodriguez, who represents those witnesses, has said deputies don't have a right to hold people without a warrant.
Kern County sheriff's spokesman Ray Pruitt said the department is making no further comment in regard to Silva's death because of several pending lawsuits.
Rodriguez's office filed separate claims recently on behalf of five people who witnessed the Silva incident. Each claim is related to the seizure of two of the witnesses' cellphones by Kern County sheriff's investigators, and also allege unlawful detainment and violation of their First Amendment rights.
Lukehart said he thinks deputies took the extra step of going to the homes of witnesses because several deputies were involved in the struggle. He said a citizen's response when confronted by law enforcement in such a situation depends on the exact nature of the circumstances.
"On the other hand, it's still a free country last I looked," Lukehart said. "You don't have to talk to anybody you don't want to, you don't have to cooperate with law enforcement and you don't have to surrender your personal property."
But he added that no one has a right to resist officers who are legitimately investigating a case.
People need to be responsible, he said, as does law enforcement, in situations regarding personal property and the collection of information. The law is evolving along with the technology and some questionable areas should become clearer as the courts handle them.
"With the proliferation of cheap high-quality video and photographic recording in everybody's cellphone, the genie is out of the bottle and you're not going to be stuffing it back in," Lukehart said. "People will be recording everything of interest."
Bakersfield police Sgt. Joe Grubbs said there are numerous variables in these types of situations. If police believe someone has videotaped a crime on his or her cellphone, they'll ask for the phone and try to work with the person in order not to seize it as evidence.
"In most cases we ask for consent," Grubbs said.
If a person willingly hands over a phone, an officer can usually upload the needed information relatively quickly from either a patrol car computer or at headquarters, Grubbs said.
But if a person refuses to give up his phone and police believe it contains evidence of a crime, then officers can seize it. Grubbs said a search warrant isn't needed at the time officers seize the phone, but one is in order to download information from the device.
A phone seized as evidence will take longer to return to its owner than if the person handed it over willingly, Grubbs said. If a person is arrested then his or her belongings, including cellphone, can be searched by police.
Grubbs couldn't cite specifics but said it's become more and more common that people are capturing crimes on their phones that officers then need to see.
Case law has varied widely on whether law enforcement can search cellphones without a warrant. A recent case out of Boston resulted in the 1st U.S. Circuit Court of Appeals vacating the conviction of a man whose cellphone was searched without a warrant following his arrest.
In U.S. v. Wurie, the court found in a decision published May 17 that searching defendant Brima Wurie's cellphone without a warrant exceeded the boundaries of the Fourth Amendment, and the government had not shown the search was justified by exigent circumstances or any other exception to the warrant requirement.
The case stems from Wurie's arrest in September 2007 after Boston police witnessed what they believed was a drug deal between Wurie and another man, according to a summary included in the court's decision. The other man was stopped by officers, and he told them he'd just bought crack cocaine from Wurie.
Officers arrested Wurie on suspicion of distributing crack and took him to the police station. He had keys, more than $1,000 in cash and two cellphones on him.
Two officers noticed that one of the cellphones was repeatedly receiving calls from a number identified as "my house." After a few minutes, the officers opened the phone, looked at the call log and found the phone number associated with the "my house" reference.
One of the officers used an online white pages directory and typed in the phone number, which revealed Wurie's address, the decision says. The officers went to the apartment and "froze" the scene while they obtained a search warrant.
Inside, they found 215 grams of crack cocaine, a gun, ammunition and drug paraphernalia. Wurie was found guilty of several felony charges after a four-day trial, and sentenced to 21 years and 10 months in prison.
The appeals court said police overreached in going through Wurie's phone without a warrant. In rendering its decision, the court considered the Fourth Amendment, which protects "the right of the people to be secure in their persons, houses, papers, and effects, against unreasonable searches and seizures."
One of the exceptions to the Fourth Amendment allows police to search "the arrestee's person and the area within his immediate control," the court said in quoting Chimel v. California. The 1st Circuit's decision noted that, "In recent years, courts have grappled with the question of whether the search-incident-to-arrest exception extends to data within an arrestee's cell phone."
In this case, the court found that the government had no compelling argument for searching the phone without a warrant.
"We therefore hold that the search-incident-to-arrest exception does not authorize the warrantless search of data on a cell phone seized from an arrestee's person, because the government has not convinced us that such a search is ever necessary to protect arresting officers or preserve destructible evidence," the decision states. "Instead, warrantless cell phone data searches strike us as a convenient way for the police to obtain information related to a defendant's crime of arrest -- or other, as yet undiscovered crimes -- without having to secure a warrant."
The appeals court ordered Wurie remanded for further proceedings consistent with their opinion.
But other case law -- including U.S. v. Damian Antonio Murphy -- has ruled that law enforcement can conduct a warrantless search of a cellphone. Citing the "manifest need ... to preserve evidence," (U.S. v. Young), the U.S. 4th Circuit Court of Appeals held that officers may retrieve text messages and other information from cellphones and pagers seized during an arrest.
Local defense attorney Kyle J. Humphrey said he doesn't foresee any changes in how law enforcement seizes evidence until there's further clarification from the courts. He said the issue of privacy rights, despite the furor first surrounding the Silva case, doesn't seem to be as important in Kern County as it does in other parts of the state.
"Gun rights seem to be the only freedom we care about here," he said.
Humphrey said someone who has photographed or recorded something and who is then detained by officers should object to being detained but cooperate. He said if the person leaves the scene with the recording and believes police are involved, he or she should turn it over to an attorney or a news organization.
Fred Gagliardini, another local attorney, hopes the Sheriff's Office comes up with a written policy regarding the seizure of property that conforms to the U.S. and California supreme courts and the Fourth Amendment. But he's not optimistic because there have not been changes in county policy following incidents where deputies have been fired and civil lawsuits filed in situations other than cellphone seizures.
"(These incidents) aren't going to be any less prevalent when the administration doesn't do anything," he said.
Gary Bostwick, a defense attorney with Los Angeles-based Bostwick & Jassy LLP, agreed that the seizing of cellphones as evidence is a "very murky area" of the law. He said he's been involved in trials where officers have taken cellphones without a warrant and were able to do so because they said they believed the phones contained important evidence that the owner might destroy.
Should people just go along when asked to do something by officers?
"I usually tell my clients that if you're confronted by someone with a gun who said to do something, it's always dangerous not to do it," Bostwick said.
That includes being detained. Bostwick said police have a right to detain you and ask questions if you witnessed a crime.
But even in that situation there are gray areas, Bostwick said. For example, can a person legally be detained for an hour? Two hours?
And while it would be nice to have a law that lays out exactly what can and can't be done in all sorts of situations involving being detained by law enforcement, that's a tall order.
"It would be really difficult to write a law and still maintain the state's right and duty to collect evidence," Bostwick said. ___
(c)2013 The Bakersfield Californian (Bakersfield, Calif.)
Distributed by MCT Information Services
Related
Before You Go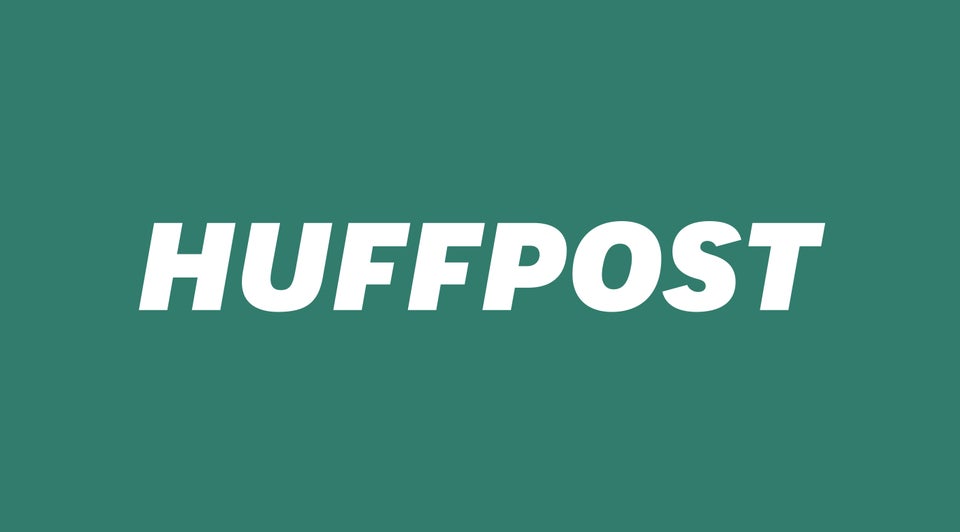 LA Sousveillance Videos
Popular in the Community