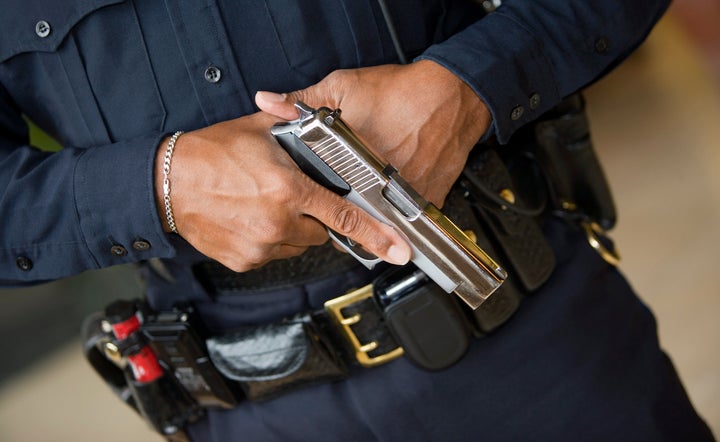 Many people viewed 2015 as a year of reckoning for police, with continued scrutiny of the use of deadly force spurring momentum for reform. In reality, however, the road to accountability remains a long one.
That point is clearly reflected in the number of police officers who were convicted on murder or manslaughter charges last year for fatally shooting a civilian in the line of duty.
In 2015, that number was zero.
And that's not unusual. No officers were convicted on such charges in 2014 either.
In fact, since 2005, there have only been 13 officers convicted of murder or manslaughter in fatal on-duty shootings, according to data provided to The Huffington Post by Philip Stinson, an associate professor of criminology at Ohio's Bowling Green State University. Stinson's data doesn't include cases in which civilians died in police custody or were killed by other means, or those in which officers only faced lesser charges.
One of the last successful convictions came in 2013, when Culpeper Town, Virginia, police officer Daniel Harmon-Wright was sentenced to three years in jail for voluntary manslaughter charges in the slaying of Patricia Cook, an unarmed 54-year-old, a year earlier.
On Feb. 9, 2012, Harmon-Wright responded to a suspicious vehicle call and found Cook parked in a local Catholic school parking lot. In court, Harmon-Wright said when he asked Cook for her driver's license, she rolled up her window, trapping his arm, before beginning to drive away. Harmon-Wright responded by unloading seven rounds into Cook, with fatal shots hitting her in the back and head. But a jury didn't find the officer's testimony credible, returning a guilty verdict on three charges in the shooting death. After serving out his sentence, Harmon-Wright was released in 2015.
Some officers in these cases have served out yearslong sentences for their crimes. Others were in and out of jail in months. Some even became police officers again. But only a tiny portion of cops who kill while on duty ever face charges for their actions, much less actual punishment.
The inability to convict police on murder or manslaughter charges for fatal on-duty shootings contrasts with a recent increase in prosecution, Stinson said. In 2015, 18 officers faced such charges, a significant increase from an average of around five officers each year over the preceding decade. Many of these cases involved incidents from previous years and have yet to go to trial, but if history is any indicator, it seems unlikely that many of the officers will be convicted.
The tiny number of convictions in fatal police shootings looks even smaller when you consider just how many cases the criminal justice system considers each year. Although there are no reliable government statistics on civilians killed by police, data compiled independently last year by outlets like The Guardian and The Washington Post, or civilian tracker Mapping Police Violence, have led to estimates of roughly 1,000 deadly shootings each year.
Of that total, prosecutors and grand juries around the nation each year have determined that around five of these cases involve misconduct worthy of manslaughter or murder charges. And in the end, the criminal justice system typically concludes that only around one shooting each year is consistent with manslaughter or murder.
This means the overwhelming majority of police shooting cases are ultimately determined to be justified homicides, in which deadly force was used lawfully, often in what police say was an effort to protect an officer's safety or to prevent harm to the public.
One reason for the lack of prosecution and subsequent conviction begins with the Supreme Court's legal standard for use of lethal force. According to Graham v. Connor, the landmark 1989 case that established the standard, each "use of force must be judged from the perspective of a reasonable officer on the scene, rather than with the 20/20 vision of hindsight." The ruling specifically cautions against judging police too harshly for split-second decisions made in "tense, uncertain and rapidly evolving" situations. All of this gives officers plenty of leeway to explain why their actions were legal.
The trajectory of police shooting cases has long been determined by police departments themselves, which, until recently, were largely able to control the narrative of events that led to a killing. And when cases have gone to trial, judges and juries have exhibited a tendency to side with the police. All of these factors make it exceedingly difficult to convict an officer, in the rare instances in which they face charges at all.
"Only about 20 percent of the officers arrested are ever convicted of murder or manslaughter," Stinson explained. "Juries and judges seem reluctant to second-guess the split-second life or death decisions of police officers in violent street encounters in the course of their job ... and will give the benefit of every doubt to an officer on trial in these cases. That is not so for other types of crimes by police officers, but it certainly is the case in these shooting cases."
Stinson said that while there is a recent surge in officers charged for murder or manslaughter, it's too early to tell if the upswing is the beginning of a trend. But he believes newer technology like cell phone video and police body cameras have produced a "tipping point," leading the public to take a more critical view of the police's version of events.
While Stinson said he thinks many police shootings are justified, he predicts that we'll continue to see more officers charged with murder or manslaughter in the coming years. But barring considerable reform of a law and justice system that gives police wide latitude to inflict lethal force upon the public, this may not correspond to a similar rise in convictions.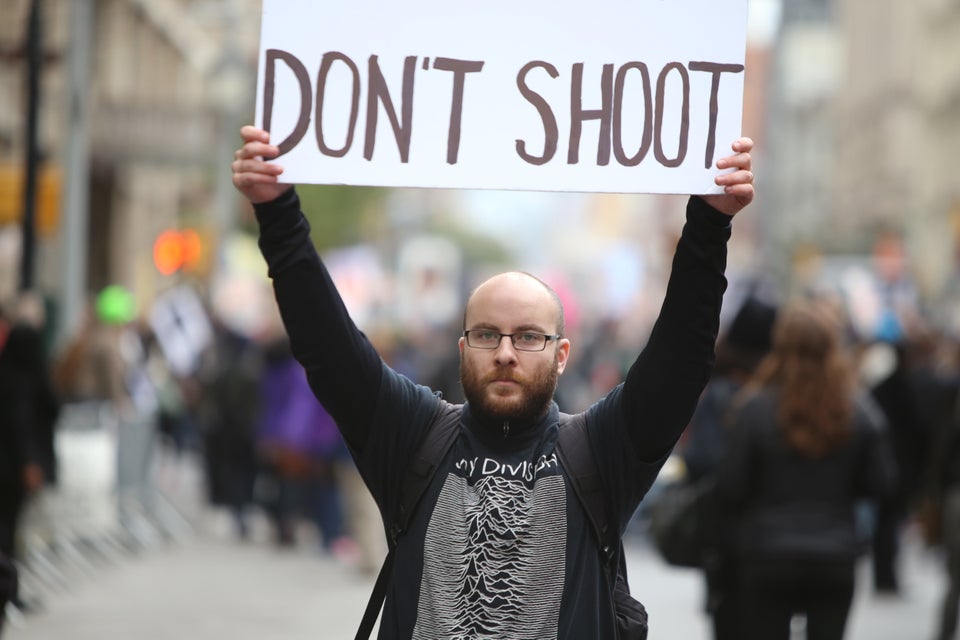 Police Brutality
Popular in the Community