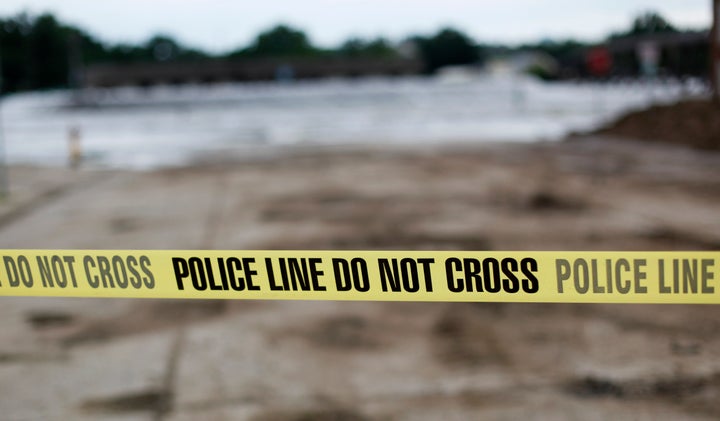 On a rooftop in Chicago's West Side on Saturday afternoon, a police officer gunned down 32-year-old Lynell Hawkins. That much, everyone agrees on.
But while the officer claims that Hawkins was pointing a gun at him and prepared to fire, two separate witnesses are disputing that account, claiming Hawkins was unarmed when he was killed.
According to WGN, the incident began at around 4:20 p.m., when residents near the corner of Madison and Parkside heard gunshots and flagged down a passing patrol car. They described the shooter's vehicle, which officers quickly found. The police say that Hawkins jumped out of the car and opened fire on them.
At this point, the police story diverges from witness accounts. The Fraternal Order of Police says that one officer chased Hawkins up the rear stairs of an apartment building and found him on the rooftop, Chicagoist reports. The officer asked Hawkins to put down his weapon, the FOP says; instead, Hawkins raised his weapon and prepared to fire. With no other choice, the policeman shot Hawkins dead.
[T]wo witnesses who said they were on a third-floor balcony 10 yards away say Hawkins threw his weapon away before the officer arrived.

"He threw the gun onto the roof next door but it slid off and fell three floors to the ground below," one said.

"The cop arrived five seconds later, saw the gun on the floor, then ran up the stairs and shot the man," added the witness, whose account matched that of the second witness. ...

The first witness said she did not come forward immediately because, "I wanted to see how the police played it." She added, "Why did they have to twist the story?"
The Independent Police Review Authority is investigating the shooting, and hoping to speak to two other witnesses who apparently also saw Hawkins' final moments.
Hawkins' death is one of a handful of police-related shooting deaths in the past few days. Early Sunday, police say Niko Husband was holding a woman around the neck, using her as a shield. When he reached for a gun in his waistband, they shot him dead. And after police reportedly saw Parise J. Mercer shooting two other men behind a Harold's Chicken Shack early Tuesday, they allegedly chased him until he pointed his weapon at them, at which point they opened fire, killing him as well. Mercer was 18-years-old.
Related
Popular in the Community