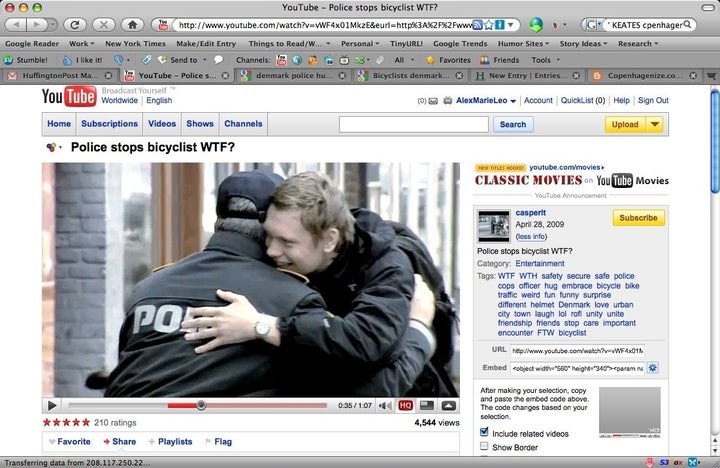 Is it just me or does Denmark have the cutest cops? In the video below we see two members of the Politi stopping cyclists and giving them free helmets and hugs to show they care about their safety. The video has no sourcing, but we can only assume it is a public information ad meant to pull on the heart strings of Copenhagen's notoriously bad bikers.
No one wears bike helmets. They're afraid they'll mess up their hair. "I have a big head and I would look silly," Mayor Klaus Bondam says. People bike while pregnant, carrying two cups of coffee, smoking, eating bananas. At the airport, there are parking spaces for bikes. In the emergency room at Frederiksberg Hospital on weekends, half the biking accidents are from people riding drunk. Doctors say the drunk riders tend to run into poles.
Sounds like they need to seriously up the hug quotient.
Calling all HuffPost superfans!
Sign up for membership to become a founding member and help shape HuffPost's next chapter