Authorities have found frustratingly few leads to uncover why Mark Anthony Conditt, 23, was compelled to plant seven homemade bombs around the Austin area that killed two people in recent weeks. 
"He does not at all mention anything about terrorism, nor does he mention anything about hate," Manley said. "This is an outcry by a very challenged young man."
"Call it what it is. If you have an incident that takes place, and the person uses a firearm, a car, a knife ― if that crime of force or violence is done to forward a social or political agenda, then that person fits the elements of domestic terrorism," urged Thomas O'Connor, head of the FBI Agents Association, in an interview with HuffPost.
Conditt's family was reportedly blindsided by his actions as well. 
"We had no idea of the darkness that Mark must have been in. Our family is a normal family in every way," an aunt, Shanee, told CNN in a statement. She last saw her nephew over Christmas, she said, which she described as "wonderful."
"We played cards. We laughed, we went to shows together," she said.
His grandmother, Mary Conditt, echoed the shock, characterizing him in an interview with Fox 31 as "a great kid" who was "smart, loving, kind."
"I have no idea who this person is," she said. "He's from a family that is so tight, that works so hard to raise their children correctly. It's just horrible."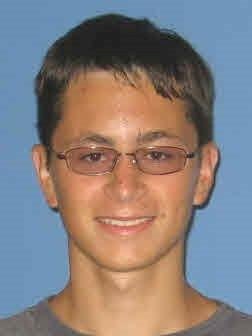 "It just makes no sense whatsoever, he was a nice kid," neighbor Jeff Reeb, 75, told HuffPost Wednesday. "He was quiet, sure, and young. But he was nice, normal as I could tell."
Compounding the challenge of understanding Conditt was his apparently limited social circle, partly explained by fact that he was unemployed, not enrolled in school and had been previously homeschooled.
His two roommates were detained for questioning on Wednesday, and one was later released. Jennifer Withers' 26-year-old son had been roommates with Conditt for the past three months, she told KXAN. While she had never met Conditt during her visits to the property, she didn't suspect him of anything.
"Nothing seemed out of the ordinary," she said. "We didn't suspect anything. He didn't suspect anything."
Jeremiah Jensen was a friend of Conditt's, he told KERA, but hadn't seen him or spoken to him in several years. He described Conditt as shy and "pugnacious in nature" but capable of softening over time. Jensen, who was also homeschooled, explained that the experience can contribute to loneliness and a difficulty in associating with others ― though he didn't attribute those qualities to Conditt directly. 
"He was a deep thinker, very smart guy. I just think a lot of people didn't understand him," Jensen said. "I think that maybe he was lonely when he died. I think that he might have isolated himself."
Calling all HuffPost superfans!
Sign up for membership to become a founding member and help shape HuffPost's next chapter