One photo shows a projectile, possibly a rock or piece of concrete, leaving an officer's hand.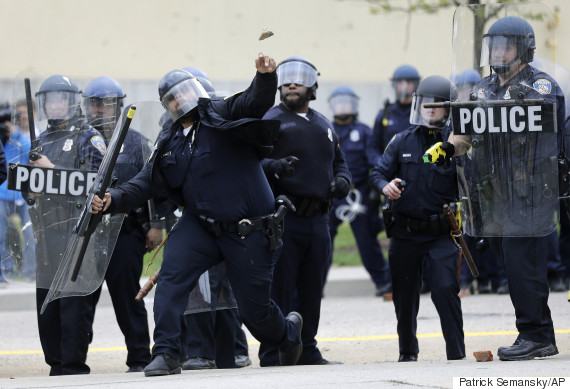 Video taken from a helicopter appears to show another officer hurling objects toward protesters, including many who appeared to be teenagers.
At least 15 officers were injured Monday as protesters launched rocks, bricks and other objects at police. Some of the projectiles were reportedly heavy enough to break police riot shields. Baltimore police Capt. Eric Kowalczyk said two of the officers had been hospitalized, and that injuries included "broken bones."
Kowalczyk suggested police would deploy traditional riot-dispersing tools. "You're gonna see tear gas, you're gonna see pepper balls," he said.
Police didn't immediately answer a request for comment about the photos of officers throwing projectiles.
On Monday morning, mourners gathered for the funeral of 25-year-old Freddie Gray, who sustained a fatal spinal injury in Baltimore Police custody earlier this month. He was arrested for running away from officers, and was placed in the back of a police van without a seatbelt, a violation of department policy. Video of his arrest and questions about his death had led to multiple rounds of mostly peaceful protests throughout the city before Monday.
This post has been updated with the a more up-to-date count of injured officers.
See the latest updates from Baltimore below:
Related
Before You Go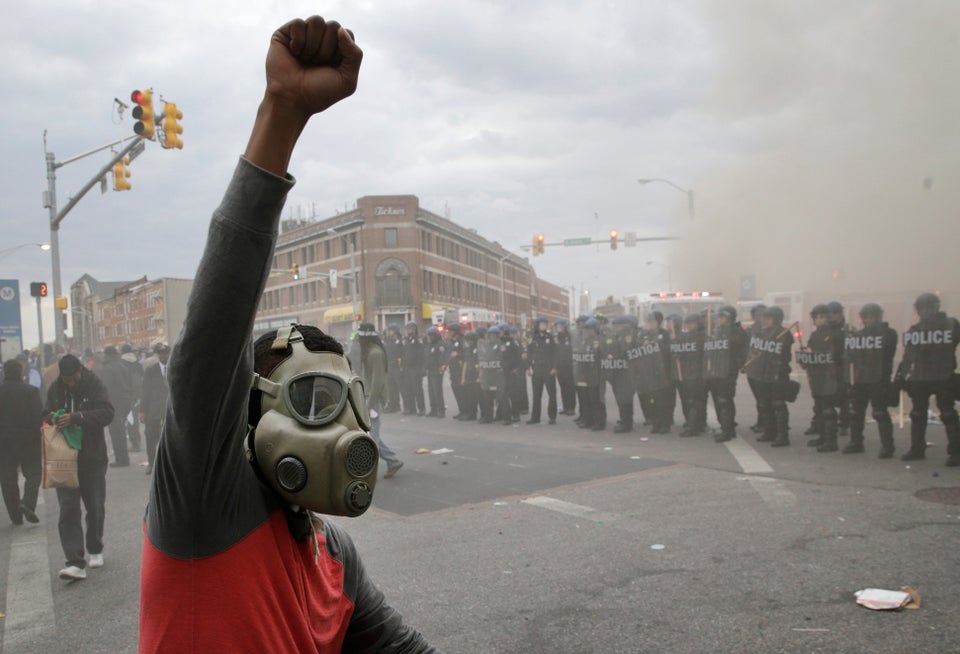 Baltimore Protests
Popular in the Community