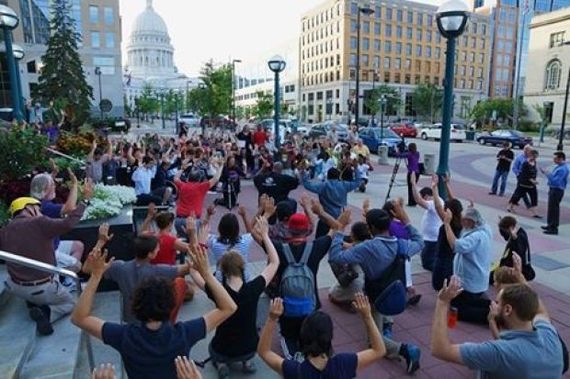 In the Hunger Games bestselling novels and movies, the rich capital uses terroristic "games" to control the 12 poor surrounding districts. The games are part entertainment, part brutal retribution. No young fan of the books or movies would miss the uncanny parallels between the treatment of Balitmore's poor (or of Inkster, Michigan) and the brutal jovial wanton violence against Panem's poor.
In Baltimore because of new technology we everyone can finally see video of police officers brutally beating Freddie Gray, then the images go blank while they transport him to the station. We learn that the officers allegedly gave him a "rough ride" a slang terms that understates the ongoing tradition of police misconduct in which suspects, seated or lying face down and in handcuffs in the back of a police wagon are hurt and this case killed by an intentionally rough, bumpy and painful ride that can do as much damage as a police baton or pistol without an officer having to shoot or deal a blow. (Of course we also learn the officers made an unreported and clandestine stop on the way to the precinct -- we are yet to hear what they did to Gray during that time...).
These are the "game" traditions that are ongoing in American cities. We should hold the individual officers accountable -- and go much further to take on the police departments themselves that honor, harbor, and hail these traditions of officer thuggery.
Like Panem, what we are seeing in these video are not just one off and isolated behavior by individual officers. We see a tradition of police thuggery in real time and life - not some imagine dystopian future. Our Panem districts are numerous, including Baltimore, Cleveland, Staten Island, San Francisco, Los Angeles, Ferguson, Vallejo, Inkster, North Charleston, Apple Valley, California and Madison Alabama.
We can choose -- work towards the utopia that our founding fathers imagined and level the bench as the newly formed JusticeInvestor.com is doing to help victims or continue the dystopia all around us by allowing the police unions and other apologists for police violence to continue their unequal power and never ending claim that "police did nothing wrong". We are all Baltimore.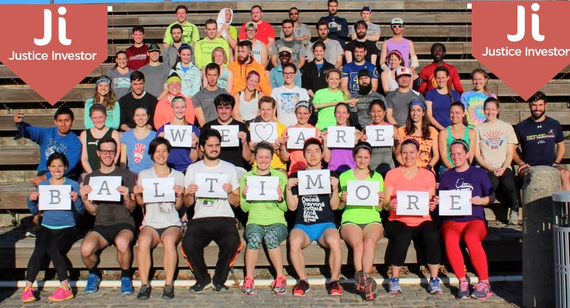 REAL LIFE. REAL NEWS. REAL VOICES.
Help us tell more of the stories that matter from voices that too often remain unheard.