A wife of a police officer in Kalkaska, Michigan, couldn't bear to see things go to waste.
Eva Gray came up with the idea after her husband, Officer Cody Gray, told her his superiors were trying to find a way to reuse old uniforms.
Throwing the uniforms away wasn't an option, as they could conceivably fall into the hands of people who might attempt to impersonate a police officer.
"It just kind of popped in my head ― well why don't we make teddy bears for children that need a little extra something special?" Eva Gray told the station.
She dubbed the homemade toys "patrol bears," and stitched up a few using one of the retired uniforms.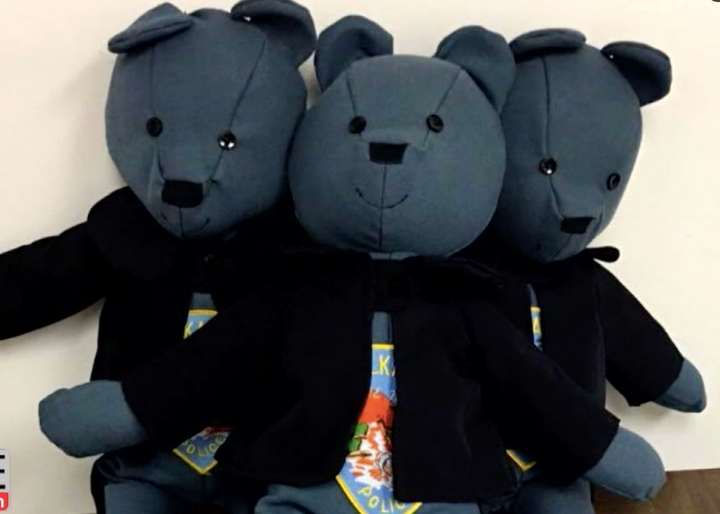 The first bear took six hours to make. But Gray got faster as she worked, and now only needs 2.5 hours to make each one.
She said she hopes to make enough so there are two bears in every squad car. The patrol bears will then be given to children who have had a family tragedy, an accident, or who have been victims of crime.
Cody Gray admitted he'll have mixed feelings when it comes time to hand out that first bear.
"The teddy bears are going to kids when they're at the most vulnerable, when they need something extra to help them get through an event," he told "Inside Edition." "I think it's going to be great to give these to the kids, so they can feel better in a bad situation."