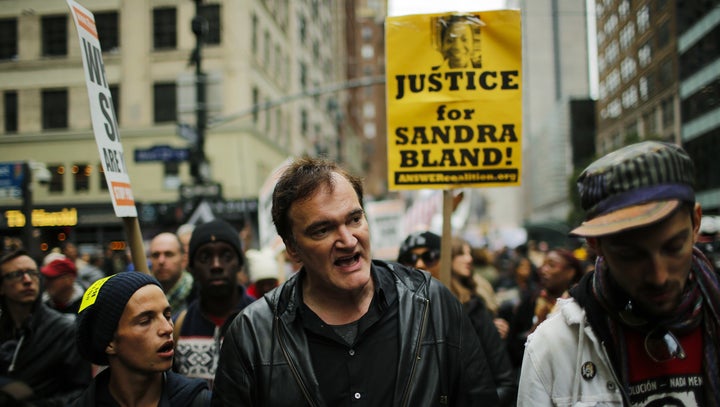 The head of the Fraternal Order of Police said he has a "surprise" for filmmaker Quentin Tarantino.
Pasco wouldn't give details, but promised the union will "be opportunistic" with the surprise some time before the premiere of Tarantino's new film, "The Hateful Eight."
"Something is in the works, but the element of surprise is the most important element," Pasco said. "Something could happen anytime between now and [the premiere]. And a lot of it is going to be driven by Tarantino, who is nothing if not predictable."
Pasco said the plan isn't a threat of physical violence. It will aim to hurt Tarantino "in the only way that seems to matter to him, and that's economically," he said.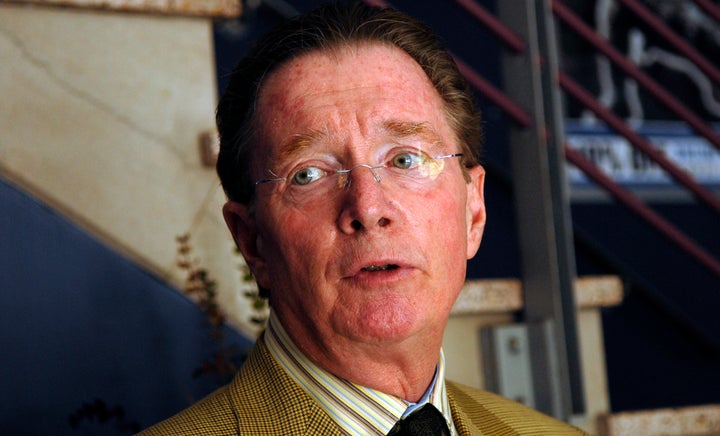 That said, the media circus surrounding Tarantino's original statement has turned new eyes toward his upcoming film, which premieres on Christmas Day.
Cops are enraged because of what Tarantino said at a rally in Manhattan in October. "I'm a human being with a conscience," he told the crowd. "And if you believe there's murder going on then you need to rise up and stand up against it. I'm here to say I'm on the side of the murdered."
Tarantino took plenty of flak after the quote, and recently appeared on MSNBC to defend himself. "Just because I was at an anti-police-brutality protest doesn't mean I'm anti-police," he said.
Popular in the Community