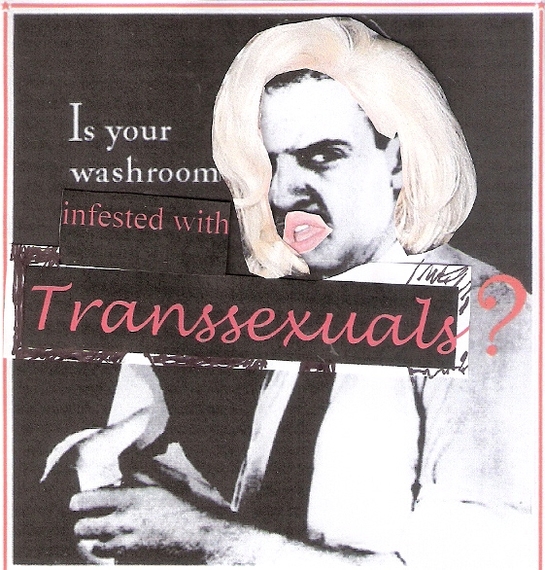 I'm writing to commend you and your Republican colleagues in the state legislature for your courage in passing HB2 into law. This was not an easy position for me to arrive at, since I'm transgender, and this law regulates among other things the public performance of my bodily functions. But after extensive inquiry and much soul searching, I came to appreciate the public spirit that prompted y'all (if I may), and am anxious for news of the startling scientific breakthrough underwriting the law to break, and vindicate you.
Allow me to share my personal journey with you.
I recently had the opportunity to pass through your beautiful state on my way to and from a wedding in South Carolina. My sister and I met in the Charlotte airport going, and parted ways there on our return trip. Because we had a long layover on the way down, we decided to have a couple of beers at one of the airport's bars. I knew about the recent passage of HB2, so imagine my dilemma when I found myself needing to pee before we boarded our connecting flight (alcohol, of course, being a diuretic).
Now I'm a firm believer in the rule of law, as I think most of my trans sisters and brothers are. Because we're members of a vulnerable minority, frequently singled out for discrimination and even violence by people motivated by bigotry, fear, and/or ignorance, we look to laws to protect us. And as a believer, I'm willing to sacrifice my individual druthers for the common weal when necessary.
These weighty considerations were in my mind as I hopped off my bar stool. The next thing I knew, I was sitting in a stall in the nearest women's room peeing.
Please believe me when I say that I didn't intend to break your new law. Seeing no police presence outside the door, I acted out of habit - since I've been using women's facilities for years - as well as pressing need. (As you're a human being who shares this bodily function, let alone an informed expert on the subject, I'm assuming no elaboration of that latter reason is needed).
This experience got me thinking about the difficulties that this new law must be confronting you with. I don't mean the strong and widespread pushback you're receiving - the immediate legal challenge, and the travel bans to and flight of businesses from your state. Heck, even Fox News Sunday anchor Chris Wallace recently opined that laws like yours seem to be "a solution in search of a problem."
I mean instead the logistical challenges of enforcing the law.
Several such challenges occurred to me, how to pay for enforcement being prominent among them, but the stickiest of the sticking points, it seemed to me, was how to tell when a trans person enters the "wrong" restroom. It's not like all of us trans women - because it seems clear that you don't really care about trans men: an unfair double standard, I think, but let it pass - it's not, I'm afraid, like our appearance always screams dude-in-a-dress. My own experience is a case in point. No one as far as I could tell raised an eyebrow when I entered the restroom that first time - or either of the subsequent two times (long layover c/w powerful diuretic: nuff said).
Since the eye test is no guarantee - even if that eye is highly trained in trans spotting - I thought maybe you could have every woman who enters a public restroom expose her private parts to an attendant to demonstrate her incontrovertible womanhood. But here too, I'm afraid, obvious difficulties arose.
In the first place, as all America knows, the male sex organ can be surgically altered to resemble a female one.
Second, I worried that the lines to enter women's rooms during busy times, already long (as your research has doubtless revealed), would be greatly lengthened by the processing delay, let's call it, as each woman paused to pull down her pants or hike up her dress and submit to the attendant's inspection. Instituting any policy that further slows the movement of the bathroom queue, believe me, would not be popular with your female constituents.
Even if such searches were limited to women who look "suspicious," there was the likelihood that some cisgender women would be mistakenly stopped. And I worried at least a few of these gals would be unable or unwilling to accept that being asked to show a stranger their vaginas was for the greater good, and would view the procedure as perhaps a little too invasive of their privacy. Given your avowed desire to protect the privacy rights of women, this scenario would, I'm sure you'll agree, represent a most unfortunate irony.
I could go on. It would be interesting, for example, to consider creative measures like having a chip like those that dog owners use implanted in trans women, or requiring us to wear a distinguishing patch or armband - say, one the color of the trans flag - on the model of that modern state that more than any other raised citizen diversity management to a science, Nazi Germany. But I trust enough has been said already to enable us to agree that the logistical hurdles confronting your poor little law are formidable indeed.
Having progressed this far in my reflections, I hit a snag. It was clear to me from the Saint Vitus' Dance so many red-state Republican legislators are doing over these "bathroom bills" that there must be some pressing need for them. Where there's smoke (and not merely hot air), as the old saying goes. But since, as we both know, there's no credible evidence whatsoever that transgender women pose a threat to cisgender women and girls in bathrooms, I found myself, along with Chris Wallace, struggling to imagine what that need was. What clear and present menace would prompt conscientious public servants like you and your Republican colleagues to spend over $40,000 of taxpayer money on a special session, and to stand by your action after it has so adversely affected your state's economy and sullied its reputation, not to mention bringing so much opprobrium down on your own heads?
I pondered on this question for some time until late the other night, after a few drinks, I had an a-ha moment on the toilet. I admit that at first the idea seemed farfetched to me; but the more I considered it, the more it answered the questions I had, at least in the absence of any firmer rationale. I'm sure that if I'm missing the mark, you'll laugh at me when I share it with you. Since, however, my greatest wish is to verify that the sacrifice I and my trans sisters are being called on to make is more than a bigot's chimera, I'm willing to take that chance.
Here, then, is what I came up with:
Listening to my urine stream emerge from me and impact with the water in the toilet bowl, I realized that there must me some subtle difference between the sound of trans women's peeing and the peeing of cis women - a difference uncovered only recently by secret Republican-funded research. I reasoned that this difference was due to the fact, undocumented until now, that our urinary tract has a slightly wider diameter, which gives the sound of our peeing a marginally deeper, and thus more "manly," resonance. This anatomical difference presumably develops during puberty, when testosterone spurs many similar changes in the body.
Such a subtle difference in and of itself hardly warrants the sweeping response that these bills seek to enact, of course. So I postulated that this secret research must have also revealed significant health risks associated with exposure to what I'll call the "tranny whoosh." These risks, I'm guessing, affect cis women and girls after even one visit to a ladies' room being used by a trans woman, and include chronic anxiety and, with repeated exposure, an aversion to men. That the nation's breeding stock might become thus afflicted surely accounts for the rising interest in bathrooms among public-spirited Republican males.
I should confirm here that I'm not talking about the far more obvious sonic disparity between women peeing seated and men peeing standing. As you surely know, having interested yourself so extensively in our bodily functions, few if any of us pee standing up for the simple reason that we're not (as those less well versed than you erroneously assert) men.
A further difficulty arose at this point: why would you and other Republican lawmakers continue to hide behind hoary fictions and pseudo-religious hate-speech instead of simply revealing to a skeptical world these striking new findings?
But then the answer to that question is obvious, isn't it? The research must be reproduced in line with standard scientific practice before it can be unveiled. Given the cavalier stance many Republican legislators have taken on other, arguably weightier issues like climate change, I confess the thought that they would be so concerned to get the science of my pissing right warms my heart.
It also inspires me to follow your example and submit to the findings of rigorous scientific inquiry, even if those findings run contrary to my own prejudices. I look forward, then, to the appearance of this groundbreaking research, surely imminent, and to its vetting by the greater scientific community. And I profess myself willing to hold it the next time I find myself in the Charlotte airport, or to refrain from contributing to your state's economy if those beers will render me incapable of holding it, or to sacrifice my dignity, and risk my personal safety, and use a men's room, or even to pee my pants or dress while waiting at my gate, rather than expose the ears of even one of the cisgender women and girls living in or passing through your beautiful state to my traumatizing whoosh. (NB: If I choose the final option, no worries: I'll leave a note on the seat for the maintenance staff.)
Yours sincerely,
Anastasia Walker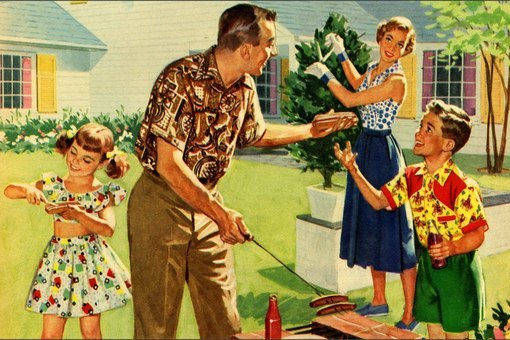 Calling all HuffPost superfans!
Sign up for membership to become a founding member and help shape HuffPost's next chapter