This piece is co-authored by Thomas Kveiborg, Executive Director for Ramboll Environment & Health.
Prices for solar and wind power are falling sharply, and speeding the transition to green energy. At the same time, investors are increasingly turning away from fossil fuels. Anticipated changes in US energy policy under the U.S. administration taking over January 20 won't stop this trend.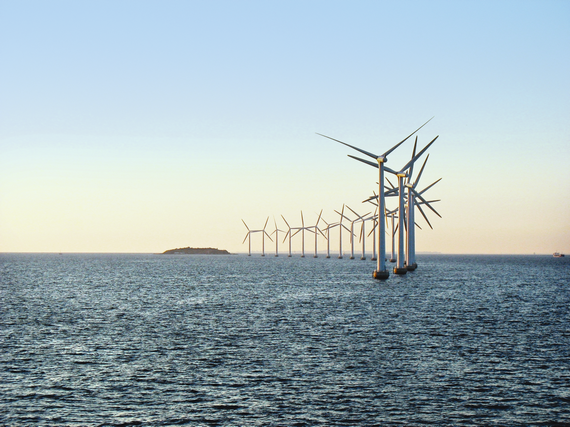 The U.S. presidential election has raised concerns about the implications of possible changes in U.S. energy and carbon management policy, and associated effects on environmental policy around the world. But it appears that such changes in U.S. policy under the new administration taking over on January 20 won't have as much of an effect on the "green transition" from fossil fuels to renewable energy sources as many believe. Instead, the green transition will continue to be motivated by global market forces rather than changes in policy in the US or other jurisdictions.
This was also the conclusion at the UN's climate conference COP22 in Morocco in November, after the initial reaction to the result of the US election had died down. At the meetings in which Ramboll participated, a slogan quickly arose that "Markets eat politics for breakfast". And market forces are turning greener all the time.
In Denmark we have clearly felt the greening of the market, such as when the price for power from the new wind farm, Kriegers Flak set a world record - in a good way - during the bidding process in November. According to The Economist, the average price for offshore wind in Northern Europe was cut by 50% in just three years.

Also outside Europe, things are moving fast. The Chinese wind market now accounts for half of the world market, and China plans to build the equivalent of 25 Anholt offshore wind farms by 2020 at the latest - something that Danish companies are well aware of: Ramboll is the first foreign engineering consultancy for offshore wind in China.
Solar prices are falling even faster, and this source of renewable energy is now competitive with gas and in some areas also coal, particularly in Africa. Also for solar, China is the world's largest producer, and the country plans to triple its capacity by the end of the decade.
The Chinese are not only driven by the declining prices, but also the risk of social unrest in their population from the heavily polluting coal-power plants. Representatives for the Chinese government have repeatedly emphasised that the country's climate action is not dependent on the rest of the world - and thus not affected if the US tries to withdraw from the Paris climate agreement.
India is also focusing on climate action in its domestic politics - as protection against storms, floods and other destructive weather events.
The poorest countries of the world may lack money for climate investments, but even this can be solved: Bill Gates, together with other major business investors is creating a fund, Breakthrough Energy Ventures, to invest over a billion dollars in companies that develop sustainable energy solutions.
Even in the US home market, the impact of anticipated policies favoring traditional fossil fuels like coal and oil will be limited. No company will drill an oil well if it is not profitable, and the main reason for the declining US coal production is not the outgoing administration's policy - but the availability of cheaper (and more CO2-friendly) shale gas.
And moreover, the states are largely self-determining in the area of energy. For instance, California intends to continue to tighten environmental requirements on cars and to set strict climate targets.
In addition, energy buyers are becoming increasing more interested in knowing what they are actually paying for. In 2017, Google will buy renewable energy to match the total consumption of its data centres and offices around the world. And we are talking here about a company with energy consumption comparable to its hometown, San Francisco.
At the same time, a growing number of investors refuse to put money into fossil energy projects. The World Bank will only invest in coal, if there are absolutely no other less-polluting alternatives. The world's largest investment fund - the Norwegian government's Pension Fund Global, which holds more than 1 percent of all registered shares - entirely rejects coal investments.

Also in Ramboll, we have not felt any waning interest in our climate-related services - neither during COP22 nor after. Implementing climate protection measures and energy system analyses are rarely requested for idealistic reasons alone - but in response to market demand. And because it increasingly pays off.
There should be no doubt that our political leaders' visions, aspirations and initiatives are important. But there are so many - and stronger - forces pulling in the direction of green transition that we go into the next presidency with optimism.
REAL LIFE. REAL NEWS. REAL VOICES.
Help us tell more of the stories that matter from voices that too often remain unheard.