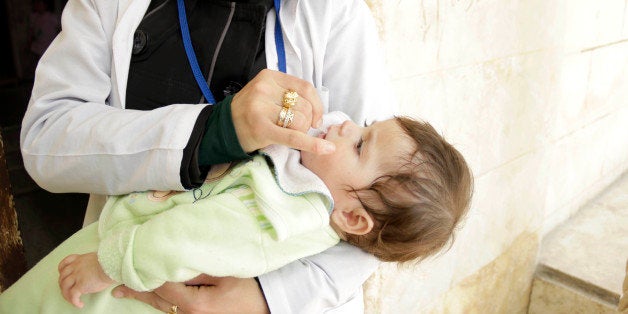 BEIRUT, Jan 28 (Reuters) - The proportion of infants immunized against polio in Syria is close to pre-war levels thanks to a vaccination drive triggered by a rare outbreak of the disease, a World Health Organization (WHO) official said.
The crippling and incurable disease erupted in October 2013 in the eastern Deir al-Zor province, the first outbreak in Syria since 1999.
In 2013, 36 cases were recorded but last year only one, the WHO has said, in a country torn apart by nearly four years of conflict in which about 200,000 people have died.
The regional vaccination drive launched by aid agencies has now reached most areas in Syria's 14 governorates, said Christopher Maher, the WHO's anti-polio campaign director.
"While we would not go out on a limb here and say there is no transmission of polio any more in Syria, it certainly looks very encouraging," Maher told Reuters late on Tuesday after a WHO meeting in Beirut.
After the campaign, WHO monitors went door-to-door to check on immunity levels of children aged up to two years and estimated that most had been protected, he said.
"The polio immunity level would be ... pretty close to pre-crisis levels," Maher added.
Overall immunization rates were around 90 percent before the 2011 uprising and dropped to around 50 percent as war disrupted routine vaccinations. Medical centers were destroyed and health workers were among the millions of people displaced.
In neighboring Iraq, too, the spread of polio appears to be under control, Maher said. Two cases were recorded in 2014, both in people who had crossed from Syria.
Aid agencies face many hurdles in Syria, where insurgent groups including the hardline Islamic State are battling each other as well as the army and pro-government militia.
A U.N. official said last month aid convoys had not been able to reach vast areas under Islamic State control but the government had allowed better access to besieged areas elsewhere.
To get food and medicine to areas ruled by Islamic State, the United Nations relies on partner humanitarian organizations such as the Syrian Arab Red Crescent and on tribal contacts. (Reporting by Sylvia Westall; Editing by Gareth Jones)

Before You Go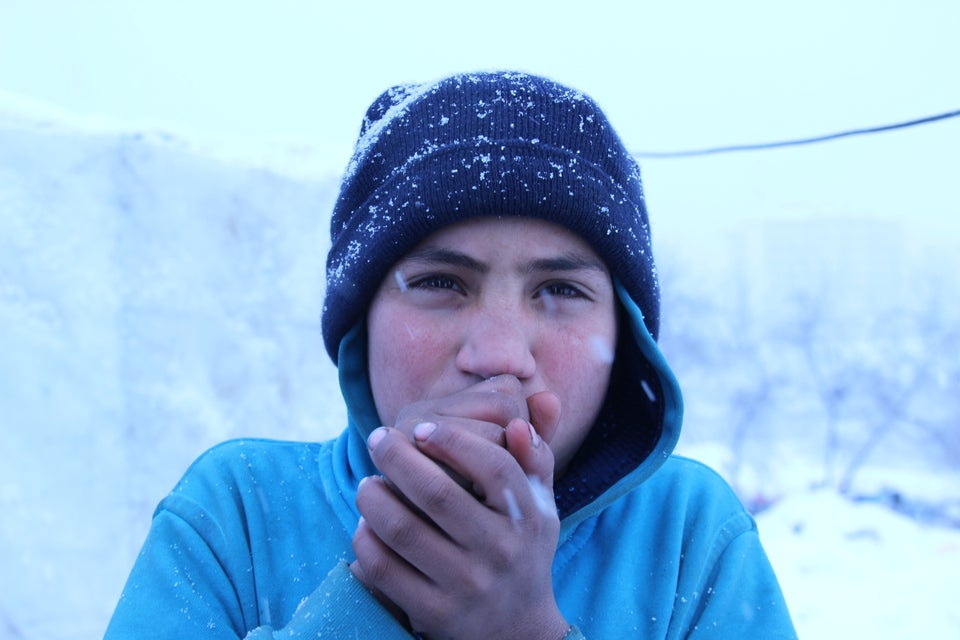 Syrian Children Face Sub-Zero Temperatures
Popular in the Community