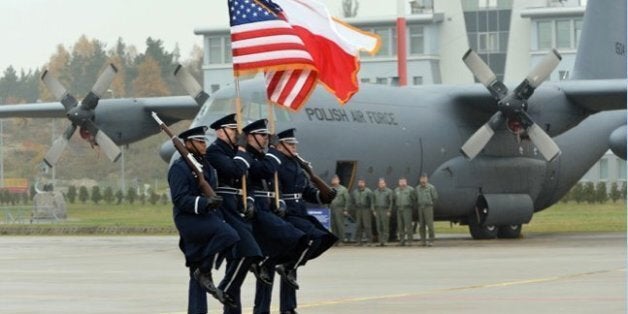 Europe's ability last week to overcome divisions and unite around sanctions against Russia proves a "moral community" does exist, Poland's Foreign Minister Radoslaw Sikorski said on Sunday. But to effectively deter Russia, that community must be bolstered by a military buildup of NATO, he also warned.
"These sanctions, I think, will get President Putin's attention and will show that, despite what he has apparently thought, the West, as a moral community, exists," Sikorski told Fareed Zakaria on CNN's GPS. "Hitherto, I think Russian authorities assumed they could always play us off one against the other, and that we are incapable of joint action. This is the first indication that we are."
Despite this show of European unity, Sikorski said "the Russian actions in Ukraine don't make us feel more secure, but less secure. One of our neighbors, Russia, is conducting a hybrid war against another of, you know, our neighbors. And we just can't stand idly by."
Sikorski -- who stirred controversy recently when a recording was leaked in which he allegedly griped that Poland's alliance with the U.S. was "worthless " –- told Zakaria he was seeking "reassurance" from Washington that NATO's Eastern flank would be strengthened. "We are hoping that the NATO summit in Wales in September will take important decisions to persuade us that Article Five of the Washington Treaty stands not only legally, but in terms of capability to enforce it in practice, which is what it's all about."
Article Five of the treaty that established NATO obliges each member to come to the defense of the others if attacked.
Specifically, Sikorski called for the "prepositioning of equipment" so that NATO is ready in the event of open conflict. "We want a standing defense plan. We want bigger response forces," he said.
Related
Popular in the Community