Poland is poised to enact a bill that would impose up to three years of jail time on anyone who uses phrases such as "Polish death camps" to refer to the Nazi concentration camps located in the country during the Holocaust.
The bill was approved by the Polish Senate on Thursday. President Andrzej Duda has 21 days to decide whether it should be signed into law.
The move seeks to punish those who suggest that Poland was complicit in the atrocities that Nazis wreaked on its soil during World War II. It has the backing of Poland's ruling right-wing and nationalist Law and Justice party (PiS), according to Reuters.
ADL's National Director Jonathan Greenblatt said that "there's no doubt Poland was a victim of the Nazis and their brutal occupation." However, Greenblatt feared that silencing free speech about Poles' involvement with the Holocaust would hurt survivors and their families.
"We understand and sympathize with Poland's frustration at the use of the term 'Polish Death Camps,' but this law goes well beyond that issue," Greenblatt said in a statement. "It raises the possibility that anyone offering Holocaust survivor testimony about actions by individual Poles could be charged with a crime. This is unacceptable and could silence the voices of survivors and their families."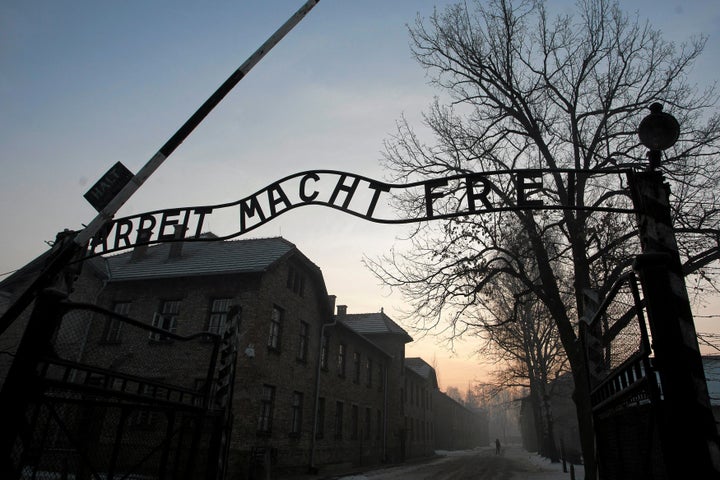 Duda on Monday pushed back against international criticisms of the law. "We, [Poland] as a state, as a nation, have a right to defend ourselves from an evident slander, an evident falsification of historical truth, which, in this case, for us is a slap in the face," he said according to The New York Times.
Both the Israeli and U.S. governments have expressed concerns over the bill. Emmanuel Nahshon, spokesman for the Israeli Foreign Ministry, said on Twitter that Israel views with "utmost gravity any attempt to challenge historical truth" about the Holocaust.
Yad Vashem, Israel's Holocaust remembrance center, said in a statement on Thursday that the term "Polish death camps" is erroneous, since the extermination camps were built and operated by Germans in Nazi-occupied Poland. But leaders at Yad Vashem believe Poland's bill is "liable to blur historical truths."
"The correct way to combat these historical misrepresentations is not by criminalizing these statements but by reinforcing educational activities," the organization said. The Polish bill, it continued, "jeopardizes the free and open discussion of the part of the Polish people in the persecution of the Jews at the time."
Before Germany invaded Poland during the war, the country was home to Europe's largest Jewish population. As part of Adolf Hitler's plan to exterminate the Jewish people, Nazis built and operated several concentration camps in Poland, including Auschwitz, Treblinka, Belzec and Sobibor.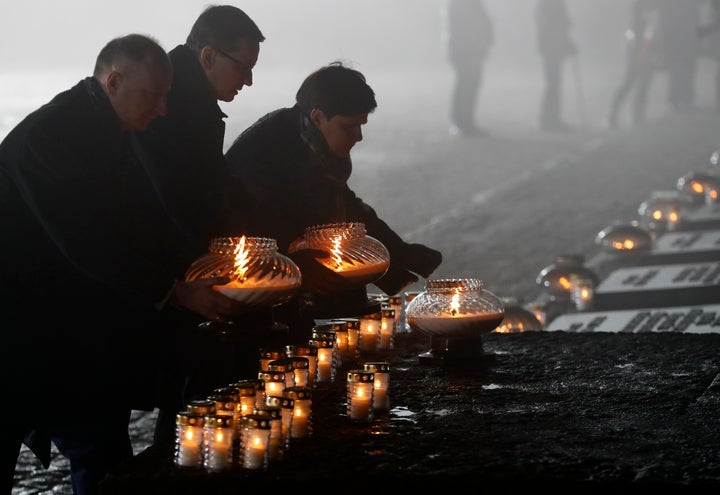 More than three million Polish Jews ― about 90 percent of the country's Jewish population ― were murdered during the Holocaust. According to The United States Holocaust Memorial Museum (USHMM), Nazi forces called upon Polish police and railroad personnel to help guard Jewish ghettos and deport people to death camps. Individual Poles also reportedly helped identify and hunt down Jewish families who were in hiding, or plundered Jewish property.
But thousands of Poles also chose to help Jewish families. Yad Vashem has recognized over 6,600 non-Jewish Poles with the distinction "Righteous Among the Nations" for risking their lives to save Jewish neighbors.
The Nazis' ideology also deemed Poles as racially inferior, according to the USHMM. Nearly two million non-Jewish Polish civilians, including politicians, intellectuals, and Catholic priests, were killed by the Nazis, while millions of others were imprisoned or deported as forced laborers.
The USHMM expressed concern over Polish lawmakers' plans to make it illegal to refer to the complicity of some Poles during the Nazi occupation.
"The law would chill a free and open dialogue addressing Poland's history during the Holocaust, including in Polish schools and universities as well as in the media," the museum said in a statement. "An accurate understanding of Holocaust history requires an unfettered exchange of ideas in classrooms and among the public."
Related
Before You Go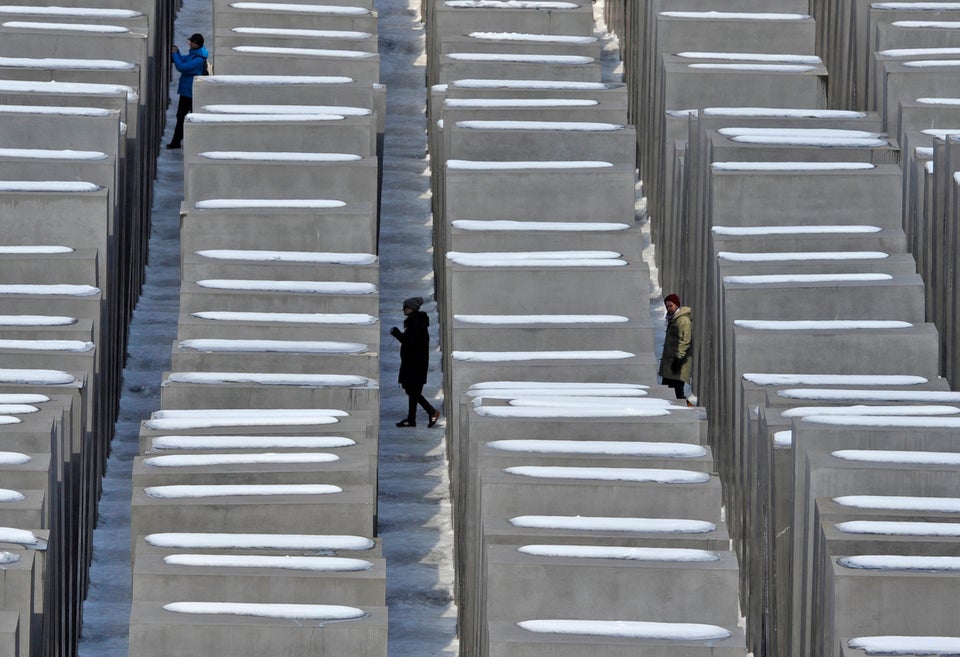 Holocaust Memorials