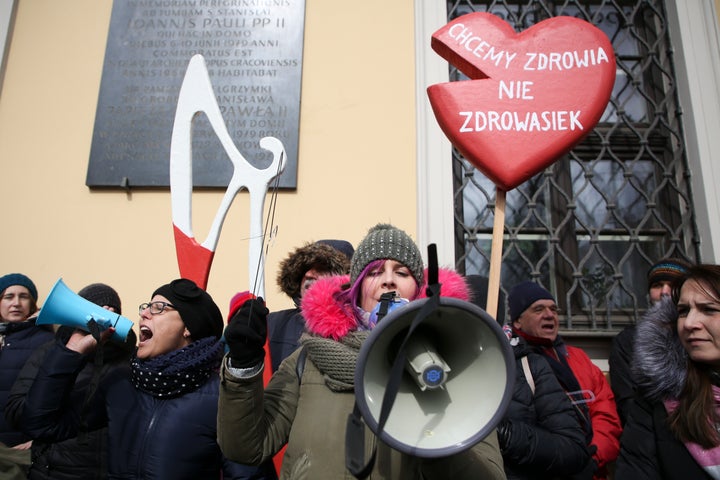 Hundreds of women joined together in Poland on Sunday to voice their frustration with a campaign by Roman Catholic bishops to further restrict abortion access in the country.
About 400 people demonstrated outside the Catholic archbishop's headquarters in Warsaw, according to The Associated Press. Another group protested in front of an archdiocese building in Krakow.
The protesters carried wire hangers to symbolize the dangers facing women driven to obtain illegal abortions by Poland's already stringent laws.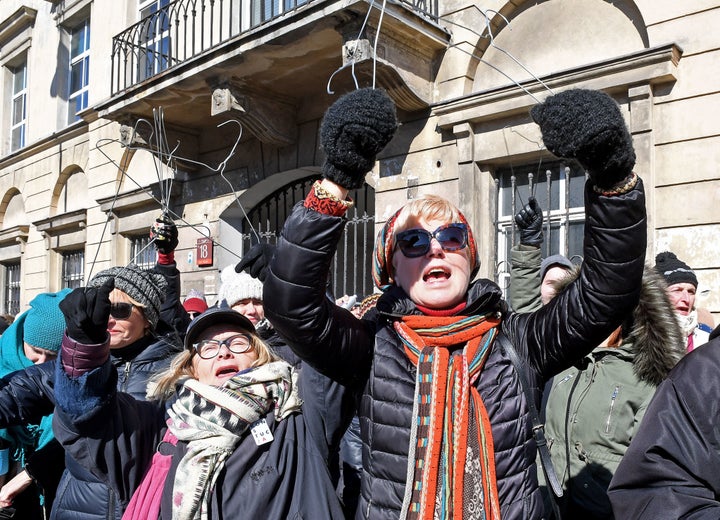 The anti-abortion bill began as a citizens' initiative pushed by conservative groups. On Monday, it won the support of a parliamentary committee on human rights, which means it will be studied by a second committee before potentially being submitted for a vote in Poland's parliament, according to Agence France Presse.
If the measure passes these remaining hurdles, Polish President Andrzej Duda has pledged to sign the bill into law, AFP reports.
But according to the Federation for Women and Family Planning, a Polish reproductive rights group, the measure had been languishing in a "legislative freezer" ― until the Catholic bishops intervened.
"This illustrates the enormous power of the Church and the strong resistance of the politicians to put human rights over their own interests in the light of the upcoming elections in 2018 (local) and 2019 (national)," the federation said in a statement.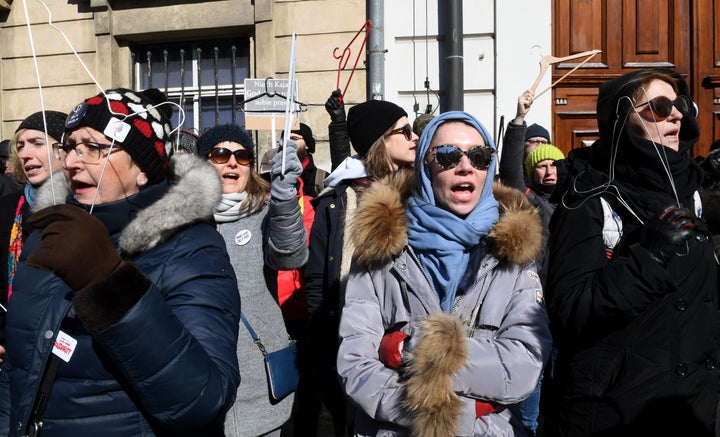 Poland already has some of the most stringent anti-abortion laws in Europe. The staunchly Catholic country made abortion illegal, with a few exceptions, in 1993. The move was strongly supported by Polish Catholic church leaders. Then-Pope John Paul II campaigned in his home country in favor of the bill.
Today, women in Poland are allowed to obtain abortions only if the mother's life is at risk, there's a fetal abnormality, or the pregnancy resulted from rape or incest. Women can have a hard time finding doctors who will perform abortions even when they fall under those exceptions, according to Time.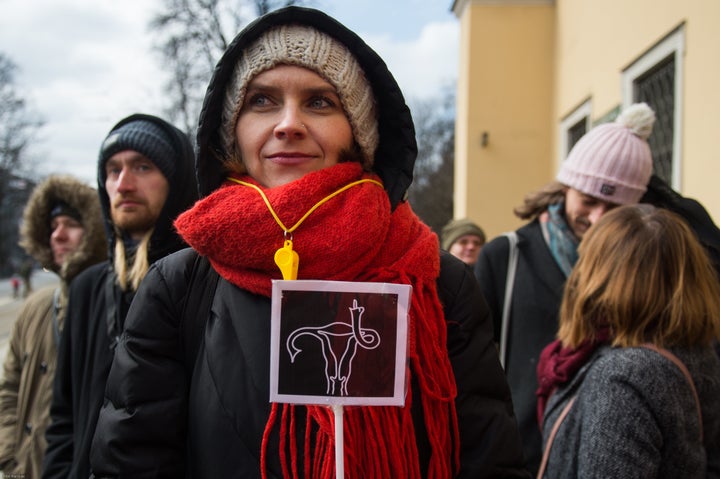 According to Poland's official statistics, about 1,000 legal abortions occur there every year. (The country has a population of roughly 38 million.) Abortion rights activists say the number of illegal abortions could be more than 10 times higher.
An estimated 95 percent of legal abortions in Poland are obtained because of fetal abnormalities, The Guardian reports.
Polish women have been voicing opposition to their country's restrictive abortion laws in recent years. In 2016, thousands of women went on strike across the country to protest a draft law that sought to enact a total ban on abortion. About 30,000 people gathered in a central Warsaw square to demonstrate against the legislation. It was ultimately rejected.
Before You Go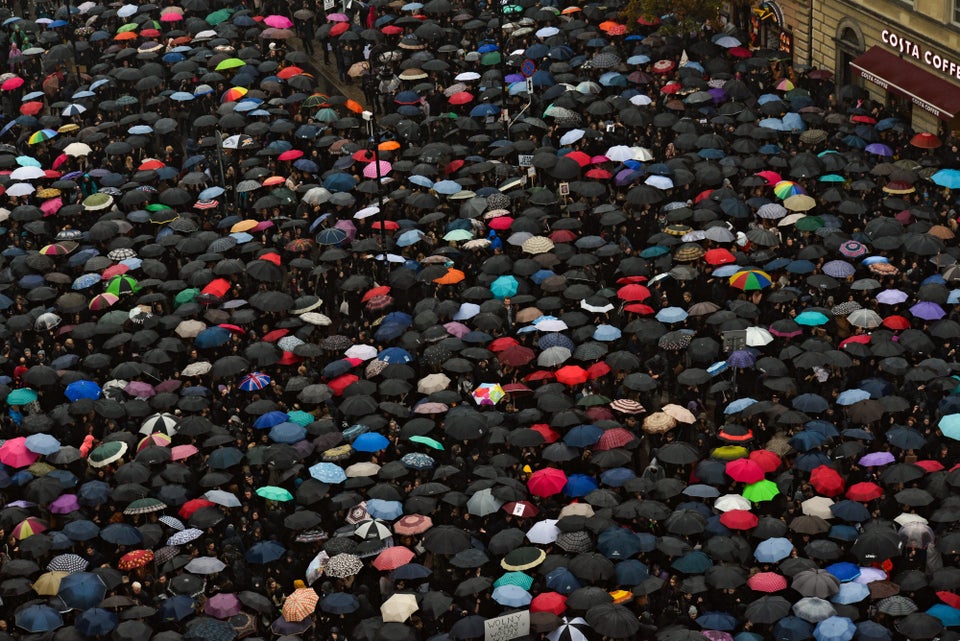 23 Empowering Images From Poland's Huge Abortion Rights Protest
Popular in the Community