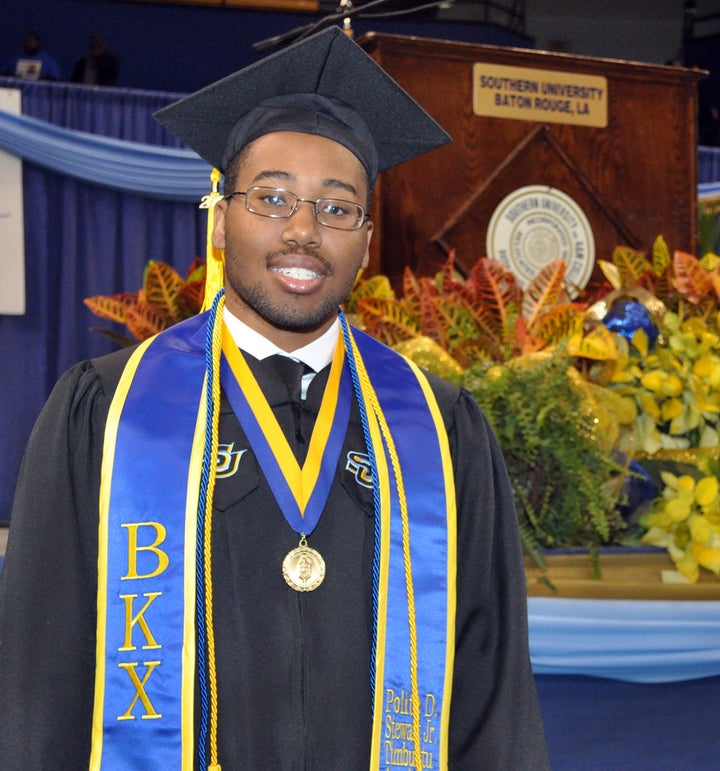 Amidst a sea of smiles and tears, Southern University-Baton Rouge graduated more than 500 new alumni on Friday, sending them off into hopeful futures as professionals and soon-to-be graduate students.
Among them: Polite Stewart, a cum laude graduate out of the university's Department of Physics, who would love nothing more than to have most people regard him for who he is -- a rising star in the physics research field.
But it doesn't always work out that way for Stewart, the Baton Rouge resident who, at 18-years-old, became one of the youngest graduates in the school's 132-year history.
"I was aware that it wasn't a normal thing, but I didn't let that get in the way of accomplishing what I wanted to do," said Stewart, at home just hours after commencement exercises and hours before the start of his family's graduation party.
Stewart enrolled at Southern as a 14-year-old freshman in 2008, recommended to begin his college career after two years in the university's Timbuktu Academy.
The Academy, designed to foster comprehensive development in math and english in preparation for standardized college readiness exams like the PSAT, SAT and ACT, soon proved to be a showcase for Stewart. He excelled in mastering the curriculum, and soon began tutoring high school students nearly four years older than he was in science.
"He shined like the rising sun," said Dr. Diola Bagayoko, chairman of the Southern University Physics Department and director of the Timbuktu Academy. Bagayoko has worked with Stewart since he was 12 years old, and helped direct him to several research opportunities in Louisiana and beyond during his college career.
"Last summer, Stewart worked at North Carolina State University as a researcher, and has worked at Texas Christian University," Bagayoko noted. "He's made more than four technical presentations over his college career. Polite has distinguished himself as a researcher in a marvelous fashion. He is highly ethical and very hard working. When he's among his peers, you feel humbled because even amidst attention about his accomplishments and his age, he remains focused on trying hard to make himself and those around him better."
"We knew that he was going to go to college early," says Polite Stewart Sr., Stewart's father and a Southern alumnus. The elder Stewart says his son displayed at an early age an affinity for documentaries on health and science, and ease with retaining information and concepts.
"Things had gotten to the point where we noticed that he was a little faster in learning information. The Timbuktu Academy challenged him, pushed him and he hung in there. And he enjoyed the experience."
Stewart comes from a lineage of Southern alumni, counting both of his parents and several of his father's siblings among the Jaguar heritage. Pressure of attending college and the expectation of succeeding was something he always dealt with, but mastered a few years after entering SU.
"I didn't go to all of the football and basketball games, but I was able to get the experience that I wanted. I was able to enjoy everything, I made a lot of friends, and there were so many people today that wanted to congratulate me. I got to know people from every major at Southern, and that's one of the things I like best about the university. It's a community; it's really like a family."
Stewart cites his first physics class as the moment when he knew Southern was the right place for him.
"Dr. Stephen McGuire was one of those people who really made me feel like I was in the right place," Stewart says. "The material is fine and good, but the wrong teacher doesn't make it fun to learn. And if not taught correctly, it's so hard to try and relearn concepts. He tried to teach theory behind problems, equations and concepts. He was cordial, polite, tried to get us to the point of actually thinking. He was one of the few that try to take us to our limit and past that."
Southern Chancellor Dr. James Llorens says it's this experience that the university tries to foster for all students, but in particular for Stewart, who faced unique circumstances because of his age.
"When the parents entrust the university to someone of that age, understanding external forces that can work in that situation, it takes an understanding and ensuring that the skills and abilities are encouraged and recognized," Llorens said. "We believe we have the unique support system for just that. We pleased and very proud of him, and we think we have an atmosphere that nurtures that kind of talent."
Stewart Sr. says he never considered any setbacks for his son, or that he would miss out on experiences his classmates in high school were enjoying during his undergraduate career.
"I knew that faculty, people at Southern would take him under their wings and help him to flourish. We realized that he was going to go to college early, so we tried to expose him to older classmates, playing with older children to get him ready for the environment."
Stewart says that his time at Southern wasn't always perfect. Common problems, like registration, financial aid, difficult teachers who sometimes made success more difficult, concerned him, but haven't soured him on being a supportive alumnus.
"There are some serious changes that probably need to be made in the future, but I'll be the graduate to fund the changes, not to just complain about them," he said.
Stewart adds that he hopes to spend the next few months completing research projects at North Carolina State University, and heading to graduate school. But for the next year, it's all about decompressing and taking the success in stride.
"A lot of people don't get that it's easy to look in on someone, but few people can understand the pressure of getting pulled in different directions. I enjoy that I was able to fit in, to get used to interviews, praise and expectations. Once I really figured out how to settle in it, I put the smile on, go out, and went to work."
CORRECTION: A previous version of this story misspelled Dr. Stephen McGuire's name.
Before You Go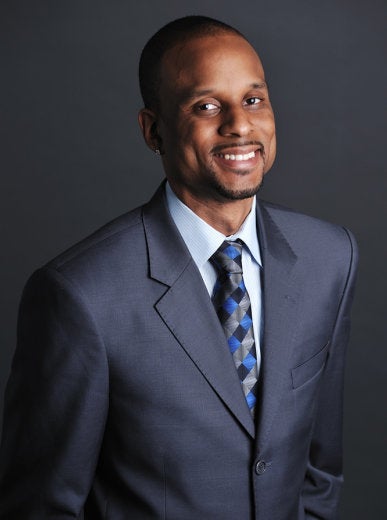 Young HBCU Alums To Watch In 2013