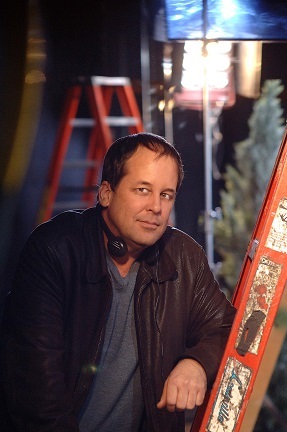 Kenneth Gordon Eade is an American environmental activist, author and lawyer, best known for his legal and political thrillers. Eade's first bestseller on Amazon.com was "An Involuntary Spy," a fictional spy thriller that critics have said has broken wide open the GMO controversy. The story follows a rogue scientist working for an American biotech firm who goes on the run from authorities after stealing information from his employer which proves government collusion and a cover-up of fraud surrounding the dangers of the company's genetically engineered foods.
All his books are all thrilling fictitious storylines uniquely created by Kenneth Eade, a bestselling author who has built a strong reputation for masterful suspense. The same holds true for Eade's latest release, "HOA Wire." "The novel was just released this year," he says. "When I have inspiration, I write until I am exhausted."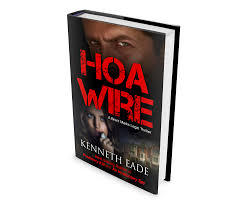 The setting takes place in the quiet Orange Grove neighborhood. Residents become frantic when the president of the homeowner's association is murdered. "There are plenty of suspects," says Eade. "Every resident who lives there."
Fans who've already read the book cover-to-cover are describing it as a fast-paced, action-packed, thought-provoking crime thriller that is truly exhilarating. "HOA Wire" is just one of several novels that Eade has written over the years. "I recommend that everyone reads A Patriot Act and Predatory Kill before HOA Wire," he says. "Each one of these novels stands alone, but the story lines will have much greater impact if they are read in this specific order."
Kenneth Eade attended the Honors Program at El Camino Real High School, which allowed him to attend classes at Los Angeles Pierce College at the age of 15. By the time he graduated from high school in 1975, he had amassed over two years of transferable credits. He graduated from California State University, Northridge, before attending Southwestern Law School, where he graduated in 1980 the youngest member of his class. After Southwestern, he practiced civil and criminal law for about a decade, then went into business law with an emphasis on securities law, and civil litigation.
In 2011, Eade began writing opinion pieces for the Los Angeles Daily Journal. Two of the articles centered on the subject of the unconstitutionality of the now defunct Monsanto Protection Act, and the dangers of genetically modified foods and neonicitinoid pesticides and their adverse effect on bees. This led to his first book, the non-fiction work, "Bless the Bees: The Pending Extinction of our Pollinators and What You Can Do to Stop It" in 2013, as well as the children's book, "Bee See: Who are our Pollinators and Why are They in Trouble?"
All of Eade's novels involve the fictitious character, Brent Marks and are known as the Brent Marks Legal Thrillers. All of these books are now available on Amazon.com.
For more information about "HOA Wire" or any of Eade's other novels, Click here or check out his Facebook page.
Related
Popular in the Community