As Venezuela plunges deeper into violent, socioeconomic chaos spurred by a worsening political crisis, a rapidly growing number of residents from the ailing nation are looking to the U.S. for refuge.
Some 8,300 Venezuelans applied for U.S. asylum in the first three months of 2017, which, as the Associated Press points out, puts the country on track to nearly double its record 18,155 requests last year. Around one in every five U.S. applicants this fiscal year is Venezuelan, making Venezuela America's leading source of asylum claimants for the first time, surpassing countries like China and Mexico.
The surge in claims is an acceleration of an already alarming trend: the overall number of Venezuelan asylum seekers soared threefold from about 10,200 in 2015 to a staggering 34,200 in 2016, according to a United Nations report released this week.
"Traditionally we have seen a direct correlation between human rights violations in Venezuela and asylum seekers," Julio Henriquez, director of the Boston-based nonprofit Refugee Freedom Program, explained to the AP. "We are nearing a refugee crisis."
Such a forecast would have seemed absurd not long ago. In fact, Venezuela was the wealthiest country in South America in 2001. Now, its inflation rate ― already the highest in the world ― is set to reach 2,000 percent in 2018, according to International Monetary Fund.
Many blame President Nicolás Maduro for the oil-rich country's swift descent into unrest, and violent protests demanding his resignation have rocked the capital for months on end. Maduro, who was narrowly elected in 2013 after the death of former President Hugo Chávez, is fiercely devoted to extending his predecessor's legacy and socialist policies, even in the face of crippling recession, hyperinflation and extreme shortages of basic goods.
The latest major clashes, which erupted in early April, have already resulted in scores of deaths. Authorities have arrested thousands of Venezuelans; many of whom have been sentenced by military courts and remain in custody.
Desperate families are spending hours lined up to spend their grossly devalued currency on food and medicine, while prices skyrocket and supplies dwindle.
As the situation continues to deteriorate, Venezuela has slowly emerged on the world stage and begun to garner international attention and concern.
"We're starting to see serious instability in Venezuela," U.N. Ambassador Nikki Haley warned at a Security Council meeting May ― the first time the 15-nation council has met to discuss Venezuela's crisis. U.S. President Donald Trump also weighed in on the matter in March, calling it "a disgrace to humanity."
Venezuela dismissed the recent U.S. criticism, as Maduro has long accused the U.S. of trying to interfere and topple his government.
Maduro had called for a rewrite of Venezuela's constitution, suggesting this will "restore peace" in the divided country. But critics accuse the Venezuelan president of using the move to distract from the turmoil and secure his reelection.
Related
Before You Go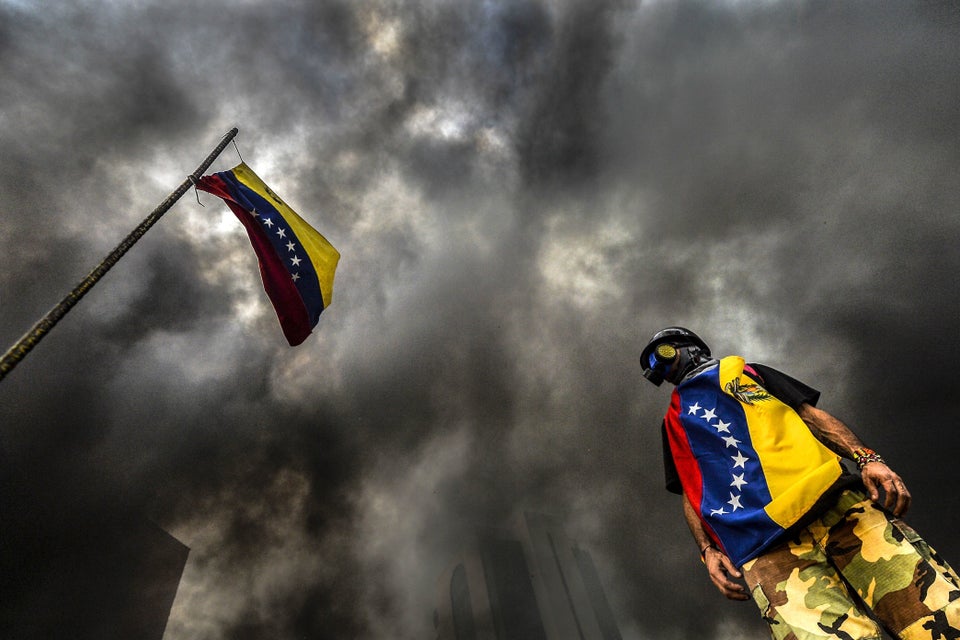 Violent Political Protests Rock Venezuela
Popular in the Community