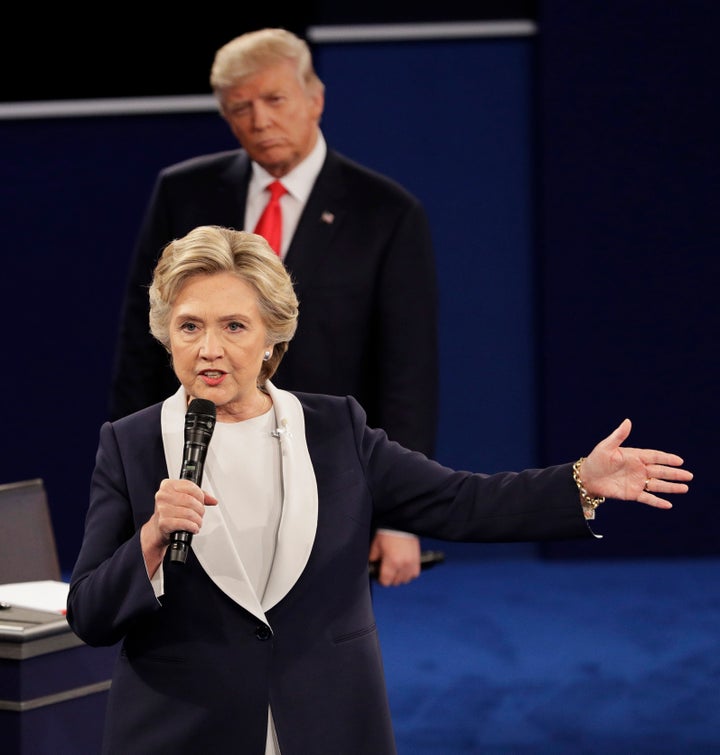 Even though there is no credible evidence that former Secretary of State Hillary Clinton knew ahead of time that the U.S. embassy in Benghazi, Libya, was going to be attacked, 90 percent of the Donald Trump supporters interviewed believe she "definitely" or "possibly" knew and did nothing to prevent it. By contrast, only 35 percent of Clinton supporters feel the same way.
Similarly, the poll found that 68 percent of Trump supporters still believe that President Barack Obama "is hiding important information about his background and early life." On the other hand, 84 percent of Clinton supporters consider this "definitely not true."
Clinton supporters are mainly suspicious about Trump's tax returns. Eighty-five percent of them said they believe Trump is either "possibly" or "definitely" not releasing his tax returns "because they would show his close financial ties to political and business figures in Russia." A much lower number of Trump supporters ― 46 percent ― believe the same.
The poll also asked respondents if they believe President George W. Bush knew about the 9/11 attacks before they happened, consider global warming to be a myth concocted by scientists, and think 2012 Sandy Hook elementary school shooting was faked in order to increase support for gun control. Although there was some partisan divide in support for each of these theories, it was not as pronounced as it was in questions about the current presidential nominees.
HUFFPOST READERS: What's happening in your state or district? The Huffington Post wants to know about all the campaign ads, mailers, robocalls, candidate appearances and other interesting campaign news happening by you. Email any tips, videos, audio files or photos to scoops@huffingtonpost.com.
Before You Go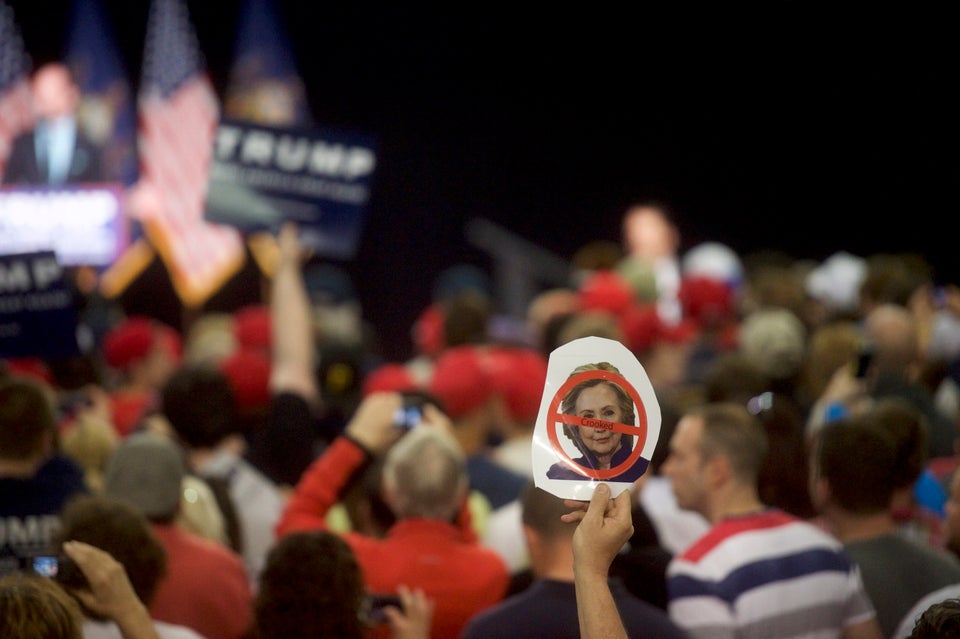 Donald Trump Is Name-Caller In Chief
Popular in the Community