WASHINGTON -- Secret campaign money is making its big comeback in 2012, playing an important role in a presidential election for the first time since corporate titans flew into the nation's capital in the early 1970s carrying satchels of cash for Richard Nixon's slush funds.
For the country's top political consultants and media buyers, that means a huge new revenue stream -- and long shadows to hide in.
Campaign committees and super PACs need to report to the Federal Election Commission who they pay and how much they pay them. According to a Huffington Post analysis, the top 150 consultants and media buyers have already grossed $466 million so far this election cycle.
But there's a whole other stream of money flowing through the system covertly, thanks to politically active groups that exploit a non-profit status -- under sections 501(c)(4) and 501(c)(6) of the tax code -- intended for social welfare organizations and trade associations. That status allows them to hide their donors entirely, and to report their spending not to the FEC, but to the Internal Revenue Service, as much as 18 months later, and in a limited fashion.
Some of the election's biggest advertising buys have come from these non-profit groups. A Huffington Post analysis of the scant information available -- mostly press releases and news reports -- finds that they have spent more than $80 million on campaign-related advertisements, while disclosing to the government only a tiny slice of where that money went.
Take for example the centerpiece advertisement for a $25 million campaign from the Karl Rove-linked group, Crossroads GPS. The ad features an actress playing an aging mother whose adult children have moved back in with her because of the bad economy.
The man behind that commercial is Larry McCarthy, the infamous ad man known for the race-baiting Willie Horton ad that helped sink Michael Dukakis' 1988 presidential campaign. McCarthy's role in creating the Crossroads GPS ad was never reported through the FEC (The New York Times uncovered it), and the public still doesn't know how much McCarthy's firm was paid for the work.
A recent federal court ruling has actually accelerated the pace of spending by politically active non-profits in the early months of the campaign.
The ruling in Van Hollen v. FEC invalidated a regulation those groups had used to justify keeping secret the names of donors buying broadcast ads that refer to a federal candidates in a prescribed period before an election -- called "electioneering communications."
Good-government advocates rejoiced. But non-disclosing groups have simply pushed up their spending to the summer -- before that prescribed period begins. (They have also said they intend to run explicitly political ads once the period begins.)
Tim Phillips, the president of Americans for Prosperity, told the Los Angeles Times in May, "We're going to spend tens of millions in this period, when the campaign and the party committees aren't fully ready to take over."
Americans for Prosperity, a non-profit founded by the billionaire oil tycoon Koch brothers, has spent $8.4 million on ads attacking President Barack Obama, according to their press releases this election cycle. Another Koch-backed group, the American Energy Alliance, spent an additional $3.6 million on anti-Obama ads. None of the spending on those ads was disclosed to the FEC.
Another conservative group, the American Future Fund, has pumped at least $6 million into ads attacking Obama for his ties to Wall Street and for misspent taxpayer funds, according to the group's press releases. American Future Fund disclosed only a tiny slice of this spending.
The Karl Rove-linked non-profit Crossroads GPS has spent more than $50 million since January 2011 on advertisements attacking both the president and Democratic senators and congressmen, according to its press releases. Crossroads GPS has reported only $74,671 of that spending to the FEC.
Campaign finance watchdogs said the lack of disclosure makes it harder to police one of the few rules governing the unlimited spending of outside groups: coordination between independent groups and candidates and party committees is forbidden.
"They're not supposed to coordinate, but if they're sharing a consultant with a candidate that they're looking to advance, how do we know they aren't coordinating?" asked Sunlight Foundation managing editor Kathy Kiely. "If you don't reveal who's working for you, there's no way that the public or the FEC can tell if you're coordinating."
One group disclosing at least a chunk of its spending is the hugely influential U.S. Chamber of Commerce. As part of its $10 million-plus advertising effort so far this election season, the chamber has run ads mentioning candidates within 30 days of a primary campaign, which therefore qualify as "electioneering communications" and must be reported to the FEC.
These disclosures, however, tend to shine light only on firms receiving money to buy advertising time. Media buyers told the Huffington Post they keep as little as 3 percent to 7 percent of their total receipts, with the rest going straight into the hands of broadcast and cable television stations. The trail is still cold, therefore, when it comes to determining which political consultants, pollsters and strategists these nonprofits are enriching.
The only clear view the public gets of how these groups spend their money comes more than a year after that money is spent, when nonprofits file their annual IRS Form 990 returns with the IRS. Tax-exempt groups are required to list their top five outside contractors.
For most of these groups, the most recent 990 reports available cover 2010 -- ancient history in a 24/7 news cycle. The reports do reveal, however, how some of these groups rely on steady support from a network of consultants.
For Crossroads GPS, the Karl Rove-linked nonprofit, top consultants all have roots back through Rove and the Bush administration.
In 2010, the group paid $605,715 to Olsen & Shuvalov for direct mail work. That consulting firm bought mailing lists owned by Karl Rove & Co. in 1999. Crossroads also paid $265,000 to McKenna & Associates in 2011 to help with fundraising. That firm is run by Andrew McKenna, the former finance director for Progress for America Voter Fund, a Republican group that worked to re-elect George W. Bush -- and a former Bush administration official.
According to its Form 990 for 2010, Americans for Prosperity paid $1.9 million to Nahigian Strategies for ad buying, and more than $750,000 to Rebecca Hagelin Communications and Marketing.
Keith Nahigian more recently served as Rep. Michele Bachman's (R-Minn.) campaign manager in her failed run for the Republican presidential nomination. Hagelin is a longtime culture warrior, with links to the Heritage Foundation and Concerned Women for America. Her firm specializes in the talk radio market.
When it comes to the Chamber of Commerce's political spending, the most frequently cited amount is the $33 million that showed up in FEC filings for the 2009-2010 election cycle.
But that only includes "independent expenditures" and "electioneering communications," not the nearly-indistinguishable-to-the-naked-eye "issue ads" that are in some ways the modern chamber's stock and trade.
The chamber's Form 990 for 2009 shows $210 million in total expenses. Employee compensation amounted to $67 million. Of the remaining $143 million, the chamber paid $61 million to one media-buying firm alone: National Media Public Affairs, in Alexandria, Va.
Crossroads GPS and its cousin American Crossroads, the Karl Rove-associated super PAC, both use the same media buyer, conveniently called Crossroads Media and located in the same office as American Crossroads. Consultants for the Mitt Romney campaign share the address.
According to IRS forms for 2011, Crossroads GPS spent a total of $22 million from June through the end of that year. Of that, more than $19 million went to Crossroads Media.
If Crossroads GPS disclosed its spending the way super PACs and campaign committees do, then Crossroads Media -- which was founded by the Crossroads GPS political director's business partner -- would likely have neared the top of HuffPost's list of paid consultants for the 2012 campaign.
As it is, we'll have to wait until at least 2013 to find out who got rich off the shadow groups funding such a big part of the 2012 election.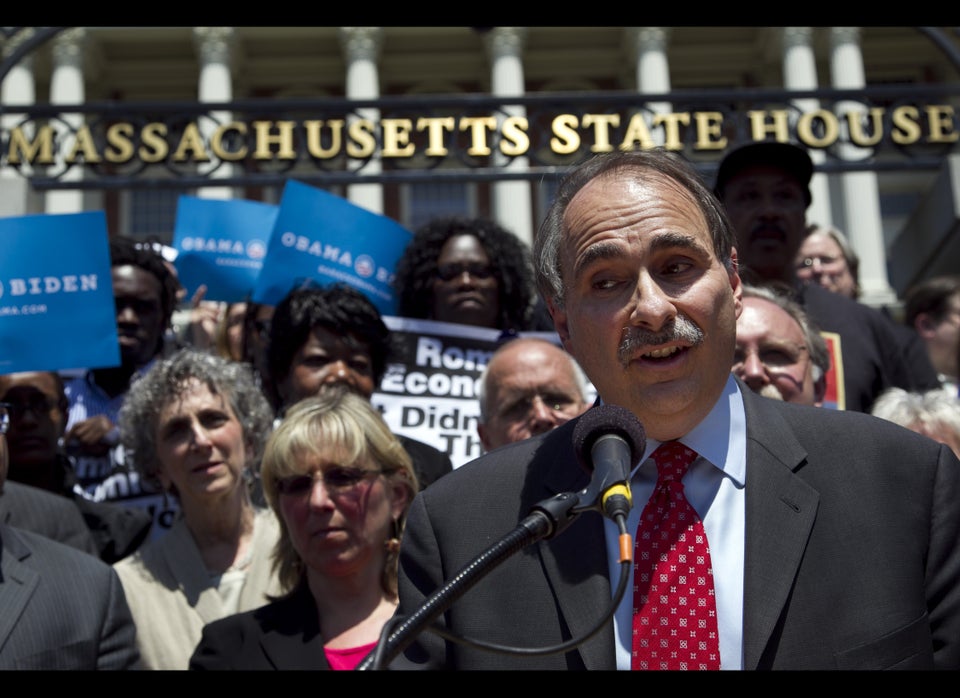 Prominent Consultants In 2012
Popular in the Community