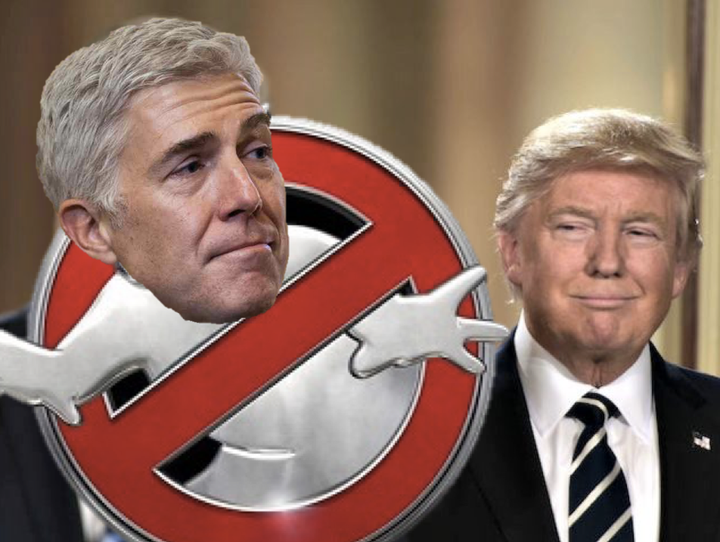 As the "Ghostbusters" song goes, if there's something weird, and it don't look good, who you gonna call?
Political donors, I'm looking at you.
After numerous collapses in leadership this week, we need our political donors to step up in a big way. And I don't just mean with checks.
As a donor advisor, I spend most days vetting political candidates on behalf of my clients and making recommendations to support elected officials and aspiring politicians. Our screwed-up campaign finance laws make candidates increasingly dependent upon donors to pay for their political staff, ads, mailings, events, and polling. Donors big and small matter.
Did you support U.S. Sens. Claire McCaskill (MO) and Susan Collins (ME) in their last election? Did you send a $25 or $2,500 contribution to help then-candidate Roy Cooper become Governor of North Carolina? Did you donate online to "make America great again" and now find White House Trump way more anti-gay and anti-worker than Candidate Trump?
So, if you're disappointed or fear they might vote against your interests – say it with me now – who you gonna call?
Our Supreme Court. If you helped elect any of the following U.S. Senators, please call their offices before Friday, April 7 and ask them to vote against Judge Neil Gorsuch's nomination to our Supreme Court. #NoRussiaProbeNoSCOTUSRobe
Colorado: Sen. Michael Bennet's Chief of Staff Jonathan Davidson – 202-224-5852
Indiana: Sen. John Donnelly's Chief of Staff Joel R Elliot – 202-224-4814
Maine: Sen. Angus King's Chief of Staff Kathryn Rand – 202-224-5344
Missouri: Sen. Claire McCaskill's Chief of Staff Julie Dwyer – 202-224-6154
Montana: Sen. Jon Tester's Chief of Staff Aaron Murphy – 202-224-2644
And if you gave to either of these Senators, please call their offices and express your disappointment in their decision to vote for Judge Gorsuch.
Maine: Sen. Susan Collins's Chief of Staff Steve Abbott – 202-224-2523
North Dakota: Sen. Heidi Heitkamp's Chief of Staff Tessa Gould – 202-224-2043
West Virginia: Sen. Joe Manchin's Chief of Staff Pat Hayes – 202-224-3954
Our Rights. As a gay man, I'm disappointed in North Carolina Gov. Roy Cooper's decision to sign legislation that continues to enshrine into law discrimination against LGBTQ people. Please call and remind him why you supported him (a.k.a. not this).
North Carolina: Gov. Roy Cooper's Chief of Staff Kristi Jones – 919-814-2000
The White House Chief of Staff Reince Priebus – 202-456-1111
There are also a ton of awesome champions in elected offices. If an elected official you supported is doing a good job, call and let them know. Especially in times like these, they need your encouragement!
If you're a political donor who gives because you like rubber chicken dinners and taxable contributions, then this message is not for you. But if you're a political donor who gives to elect strong leaders who might stand up in moments like these, you need to make your calls today.
This week, we've seen our elected leaders backing down and falling short. Do you accept this? Or will you yield the full power of your political contributions?
Unless you just want some more of the same, I think you better call.
Popular in the Community