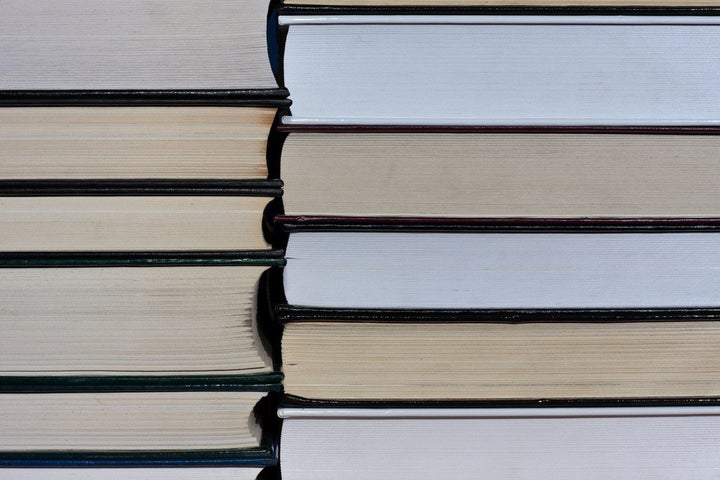 Her argument basically boiled down to the claim that in dire, apocalyptic times like these, where we face the threat of global warming, financial crisis and political turmoil on a daily basis, we can't afford to bury our heads in the airy-fairy world of fiction. Rather, we need to don our serious hats and seek to better understand the origin of earthquakes and trade deficits and the like.
I'm not sure I see that there's necessarily a trade-off between the two. More to the point, however, I completely reject her premise that fiction is so obviously apolitical.
I don't know what sort of fiction Ms. Williams is reading -- and I hope, and rather suspect -- that she wrote the article as a form of link-bait more than anything else. But I read a lot of fiction, and much of it is not only political, but highly timely and relevant.
1. Freedom. Say what you will about Jonathan Franzen's latest epic novel about America. Some people loved it; some hated it. I was in the "loved it" camp. But however you felt, there is no denying that this is a deeply political novel about the United States at the turn of the twentieth century as it confronts the inevitable limitations and contradictions embedded in its love-affair with personal choice. Along the way, we get a full-on immersion in party politics, environmentalism, college athletics and infidelity, all presented through the central prism of one family's slow and painful collapse.
2. Saturday. This novel traces a day in the life of a middle-class doctor in London who goes to work on that precise Saturday in 2003 when thousands of people turned out to protest the War in Iraq. OK, sure. The War in Iraq now feels like yesterday's news. But the anger and outrage that brought all those people out onto the street still exists, even if the target has changed. (Today, two million people in this country participated in a 24-hour walk out to protest against pension reforms put forth by the current government.) But author Ian McEwan is also addressing a deeper point in this brilliantly crafted novel about the political mood in Britain post 9/11: what it means to be political and whether one can truly remain detached from politics in this day and age.
3. The Tiger's Wife. This novel has been nominated for every award in sight over the past year and justifiably so. It is a beautifully written, almost fable-like tale about family and history in twentieth century Yugoslavia. Although told with a sort of magical realist veneer, the horror and tragedy of the war that ripped apart this Balkan nation is never far below the surface. Plus, once you learn that the author, Téa Obreht, is only 25, you'll be green with envy.
4. The White Tiger. Another beautifully written book which has the added bonus of being laugh-out-loud funny. This book addresses politics in the developing world -- specifically India. Through the rags to riches story of one boy-turned-man, the author, Aravind Adiga, exposes two sides of India (and practically every other poor country out there): the vast, seemingly endless stretches of poverty and kinship ties and the small, almost impenetrable circles of wealth and greed. It's a damning -- if not humorous -- indictment of how it really works in most countries facing a similar socio-economic predicament. You will laugh and cry in equal measure.
5. American Wife. I just finished this (on the recommendation of a friend) and must confess that I could not put it down. As some of you may know, this book is a fictional account of Laura Bush's life prior to and during her role as first lady. It's not autobiographical in any way, shape or form, and is not meant to be factual, although it does include some incidents that bear an uncanny resemblance to Laura Bush's life. I adored the author -- Curtis Sittenfeld's -- first book, Prep, about what it's like to be a Midwestern misfit at a posh, East Coast boarding school. And American Wife has that same sort of observant, interior voice that was featured in Prep. It's a book that will definitely make you think about marriage. But it will also make you think specifically about political marriages. In an era where the First Lady is widely being touted as President Obama's best "electoral weapon," how much are political spouses expected to believe in their candidates?
OK, so those are just a few of the political novels I pulled off the top of my head. I didn't even include any of the explicitly 9/11 novels like Neverland and/or The Submission because I haven't read either of them yet.
What am I missing? What good political novels have you read lately and would you like to add to the list?
Popular in the Community