In the video above, Elite Daily introduces us to four different couples ― including comedian Pat Dixon and xoJane editor-at-large Mandy Stadtmiller, who has written about her mixed political marriage ― who are trudging through this election season in spite of their political differences.
One woman claims she only found out about her boyfriend's Trump tattoo and political views after she saw him naked. (Yikes, a little warning probably would have been nice.)
While obnoxious at times, the video highlights what's sure to be a problem for couples across the country this election cycle: How do you dodge arguments about politics when you and your S.O. have completely different views on key issues?
For starters, it's smart to take a "just the facts, ma'am" approach to any political discussions, marriage and family therapist Sheri Meyers told The Huffington Post this summer.
"If you must discuss your differences, tread carefully," she said. "Stick to fair-minded, provable facts. When listening, don't look for openings to prove your point or change your spouse's beliefs. Instead, try to understand those views. You can understand something without agreeing with it."
It also might help to take a long view of the election, said therapist and author Karyl McBride: This likely isn't the first time you've disagreed over something, and it won't likely be the last.
"Although it is great to have compatibility in world view and especially value systems, there will be times in relationships when we just see things differently," McBride told HuffPost. "The most important element is learning to listen and hear deeply, exhibiting emotional nurturing for your partner's feelings."
Who could disagree with that?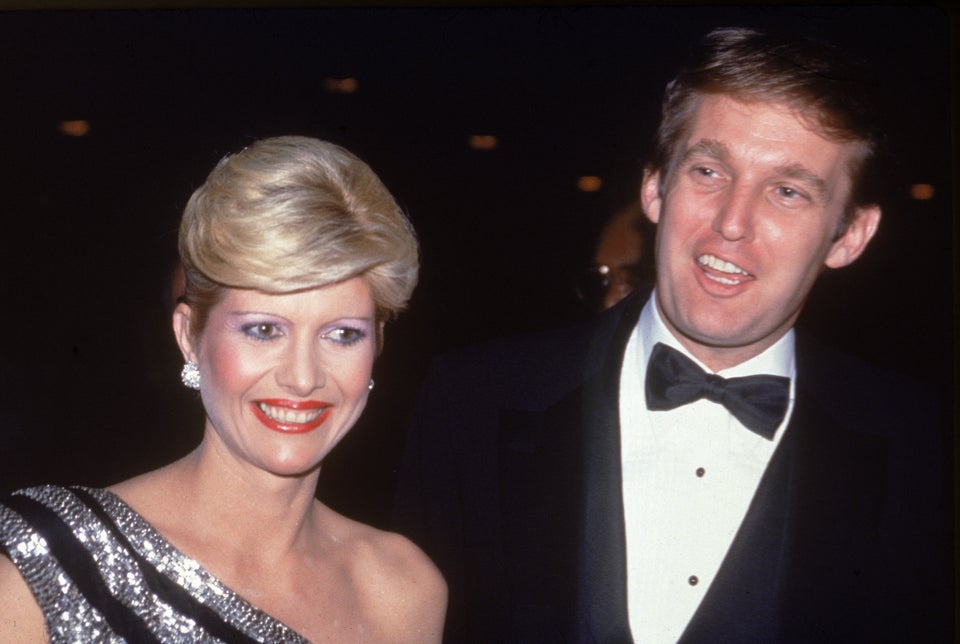 All The Ridiculous Things Donald Trump Has Said About Marriage