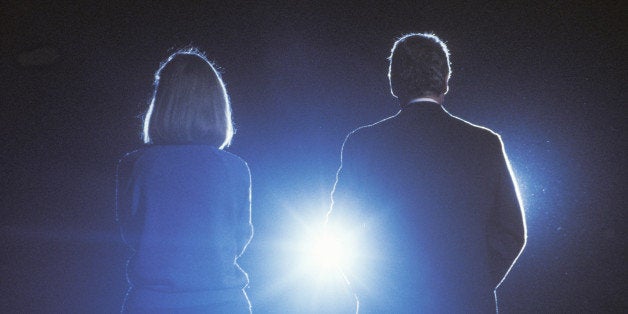 It is an accepted truth in Washington D.C., in the mainstream media, and among our political thought leaders that Hillary Clinton is a better general election candidate for progressives than Bernie Sanders.
Bernie, the view goes, is a true progressive, but his ideas are too radical, his policy platforms, too liberal, to sway the tediously sought-after slice of undecided moderate voters who decide general elections. In an ideal world for progressives, Bernie would run the show, but we live in the real world, where short-term ideological sacrifices must be made for long-term practical progress. Supporting Hillary is the wise, mature decision.
But what if this view is incorrect? What if choosing the "safe" candidate during uncertain, "unsafe" times is a mistake?
The stakes of 2016 are undoubtedly high. The inevitable Supreme Court vacancies and subsequent presidential nominations that will occur from 2017 to 2021 provide reason alone for progressives to do everything in their power to ensure that Democrats hold the White House. Imagine a world with six or even seven conservative justices sitting on the bench. The right to get an abortion, to regulate carbon emissions, to collectively bargain, all of it could fall in one docket. Citizens United and the litany of anti-democratic Roberts Court rulings would be law for decades to come. In such polarizing times, it is frightening to imagine what kind of reactionary a Republican would nominate to the bench.
And to the continual surprise of DC insiders, it is looking more possible than ever that Trump could be that Republican. Progressives, instead of reveling in what appears to be good fortune, should be asking themselves why Trump has proven so resilient in the GOP primary, and what his rise -- regardless of whether it endures -- signifies for today's political zeitgeist.
"There is no distinctly American criminal class," Mark Twain once wrote, "except Congress." Now more than ever Twain's words ring true, and the American people know it. Washington DC has come to represent everything that is wrong in our country: a political class feeding at the trough of corruption. Koch-primaries, leadership PACs, toll-booth fees, the business of the nation's capital is a national disgrace.
Trump knows this, and Trump's strength is tied directly to it. He has routed every GOP presidential candidate by pointing out the absurdities of the American political system, and their involvement in it. "The Super PACs, they control all the candidates," he shouts, and the crowd goes wild.
If the primary waters settle and Trump and Clinton find each other face-to-face on the debate stage, Trump's talking points will write themselves. Hillary, he will shout, you worked tirelessly as the Secretary of State to forge the TPP, you voted for the Iraq War, your entire political career has been bankrolled by the FIRE sectors, you are the insider's insider!
Trump will shout these things, and he will, contrary to his character, be telling the truth. Hillary Clinton is an experienced candidate who has been unjustly vilified throughout her career for being a strong woman in a patriarchal society, but she is, without question, a paragon of DC politics.
Whether it is Donald Trump or Marco Rubio who brings up this fact is irrelevant. The Democratic Party is the incumbent party in the 2016 presidential race, and will face all of the challenges that this positions holds. Nominating an establishment candidate during this profoundly populist moment could prove to be a very risky "safe" bet.
Meanwhile, if Bernie Sanders were on that general election debate stage, the Republican opposition would be forced to battle over ideas, not character accusations predicated on the corruptibility of the political class. And we, as progressives, should welcome that; the American electorate is far more liberal than we are led to believe.
No one, not even Donald Trump, can successfully accuse Bernie Sanders of being beholden to big donors. And that independence -- or lack thereof -- may be the deciding factor of 2016.
Calling all HuffPost superfans!
Sign up for membership to become a founding member and help shape HuffPost's next chapter