It's one of fashion's most ironclad rules: sunglasses can make anyone, and we really do mean anyone, look cool. The best and most hilarious proof is seeing politicians and world leaders go from wonky or nerdy to totally baller with just a single pair of shades.
Hillary Clinton gets cooler (which we didn't even think was possible) with her shades on and Joe Biden continually impresses us with his aviators. Even past leaders rocked sunnies, from John F. Kennedy and his Ray-Ban Wayfarers and Jackie O. in her signature oversized sunglasses to dictators like Muammar Gaddafi and Kim Jong-il, each of whom loved a good pair of shades.
Which means that even when dictators ruffle feathers, political candidates argue over hot-button issues and leaders endure international scandals, everyone can agree that a good pair of sunglasses is the best accessory.
In honor of that bipartisan spirit, here's a roundup of bespectacled politicians and world leaders (with some dictators and first ladies thrown in for good measure).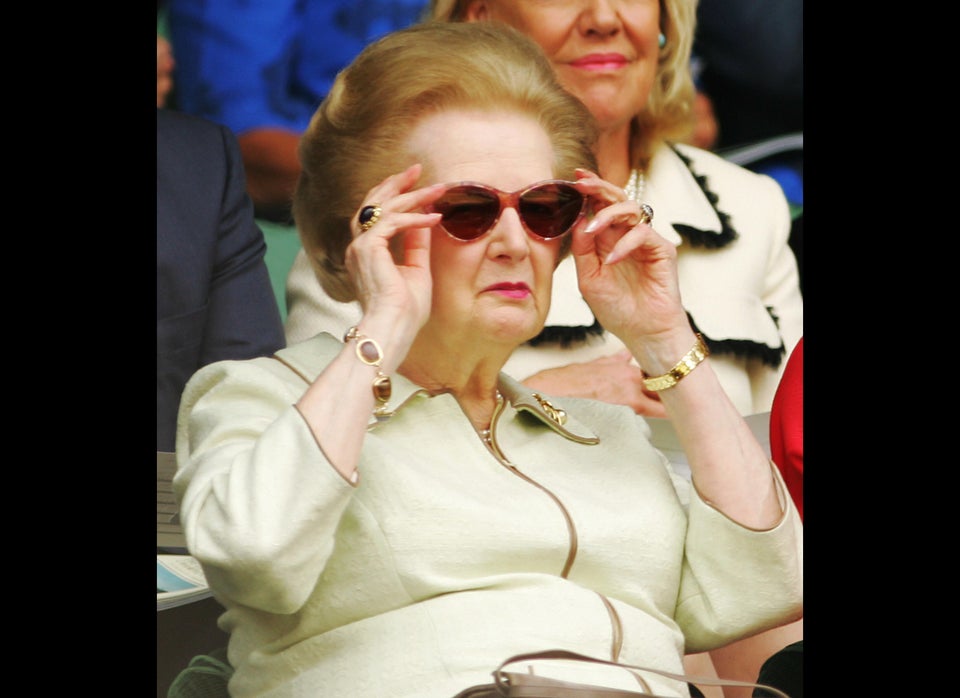 Politicos In Sunglasses
Popular in the Community